ALL BOATS PDX FALL SHOWCASE
Created and presented by Julia Bray
November 10, 2023 @ 7:30 PM
Make Work, Get Lifted: An Evening of Creative Connections
Back by popular demand, All Boats is an evening of original pieces of work spanning theater, dance, song, film, stand-up, performance art, and beyond. Join us to see which new artists take the stage, presenting new work in a non-normative space of experimentation, and expanding their artistic connections in an authentic and genuine way.

All Boats was founded in 2015 in NYC as a solution to the exclusive, hierarchal, and insular circles of art that tend to feature the same creators and play safely within their own mediums. To obliterate this phenomenon, All Boats operates through a nomination-based model. Previous performers are asked to pass the opportunity on to artists who need the catalyst to create, the space to be witnessed, and the chance to forge community. This organic expansion of creative connection and wild artistry has generated the All Boats motto: Make Work, Get Lifted–the more we make, dream, and dare to create, the bigger our communal web of magic and artistry becomes. In connecting through the ritual of art, a rising tide lifts All Boats.
The Reviews are In
"All Boats is a space where a truly wide range of work can be explored and presented, where risks are championed and diversity of artistry is ever-present."
-Hannah Whitney, Actress, NYC
"'All Boats' is a powerful anecdote to the New-York-is-dead malaise so many people speak of nowadays. It's Bohemia in Bushwick-a combination of Dionysian inhibition and cosmopolitan flare"
–Dan Sickles, Director of "Dina" the grand prize jury winner for Documentaries at Sundance 2017
"A place to get lit up inside, inspired and meet your next collaborator, All Boats offers so many gifts: a creative deadline, a captive audience, and a web of authentic connections between the multitude of talented creators"
– Joseph Merlo, Playwright, NYC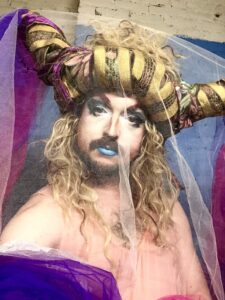 Loretta Lordchild has been playing with drag and performance art on the Portland scene since first winning a mytli-week comedy competition in 2017. Since then her drag had bounced between the comedic and the surreal, appearing often in local sketch comedy (Queer Horror) and theatrical productions (Funhouse Lounge) as well as corners of the
drag scene that celebrate more experimentation (Max & Mars Present).
Her religious upbringing leaves her with questions about the spiritual nature of performing gender, whether on stage or xin institutional settings, and her work beyond the wigs as a mental health chaplain and writer has placed her here among many intricacies of the fantastical and the real.
Public Acts of Dance Company (Kye Grant, Matt Dan) is an ensemble of movement enthusiasts making dances for public places. We dance first, so that you can too. Connect online at @deptofpublicdance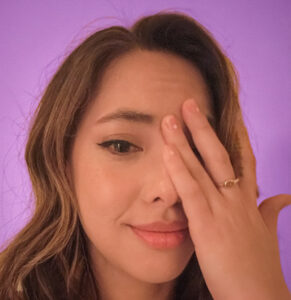 Mealz is a Pacific Northwest based interdisciplinary artist, designer, musician, and mystic. Amelia "Mealz" Ralston-Okabayashi (She/They) explores art processes that allow her to convey the interconnectivity of our existence with spiritual, biological and technological practices. They draw heavily on their multiracial (Japanese, Cuban, Romanian), queer, neurodivergent, and unique spiritual experiences to inspire work that is mystical and technical. She has been honing her skills as a technologist, producing new media work that includes multimedia performance, interactive
installation, and experiential events. With a background in esoteric magick and divination studies, Mealz brings psychic spiritual improvisation style to her performance, imbuing each work with the numinous.

Dare Sohei Carrasquillo (they/them) is an animist, multidisciplinary artist-facilitator and educator. Their work explores the integration of animist practices, liberatory anti-oppression principles and nondual theater arts, which can be pithily summed up as Death Practice & Deathclown.
They are based in Chinook Lands aka Portland, OR, USA.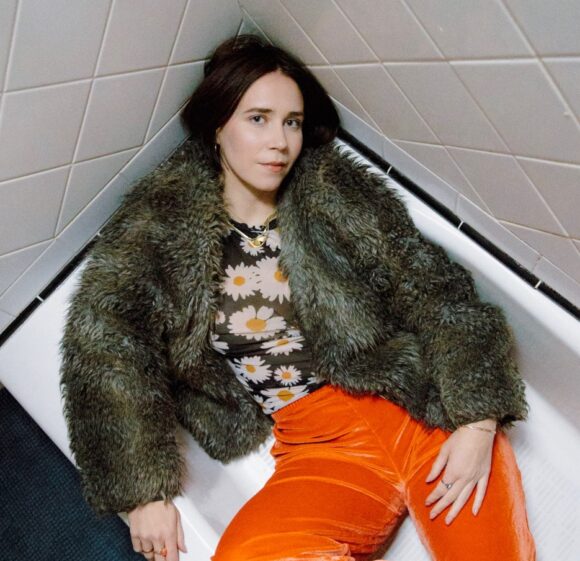 JULIA BRAY is a renaissance human – whether she is creating, acting, singing, dancing, producing or teaching, she is thrilled by the study of human behavior, the ways we can laugh about it, and the opportunity to deepen intimacy with the human experience through performance. After 10+ years living in NYC, she has made Portland her home. Her favorite professional experiences range from Off Broadway plays and musicals, to "Law and Order SVU", HBO's "How to Make it In America" and her recent gig, stealing a pig from Nicolas Cage in the feature film "Pig". Julia's plays and solo-shows have been seen at Dixon Place, Fresh Ground Pepper, Theater in Asylum, The Habitat Theater Company & CoHo Theater Lab". Julia graduated from NYU Tisch with a double major in Drama and Sociology. As a queer spiritual human, their work lives in the intersection between spirituality, science and comedy. She is obsessed with immersive spaces and the opportunity that art has to transform consciousness. Alongside her artistic career, she is a trauma-informed peer coach, a practicing astrologer, a dance and meditation teacher, and a hospice volunteer.
CoHo is a nonprofit theater that heavily relies on the generosity of our community to continue. If you support our mission, please give what you can!