Residency Applications for 2025 are Now OPEN
Interested in applying to be a 2025 CoHo Resident Artist? Applications are now OPEN! Simply click the red button below and fill out the attached survey to submit your application, and we'll get back to you when selections have been made. 
CoHo Lab launched in August 2016 to provide dedicated space, time, and resources to theatre artists developing new works of performance. As studio spaces become less accessible, and methods of collaborative theatre-making become more project-specific, CoHo Lab provides a crucial service and extends CoHo's mission to nurture and support exceptional Portland-based theatre artists.

Traditionally, selected artists receive a 20-30 hour workshop to develop their work, and artist stipends are provided. Each Lab includes a private/invited showing for the artists to receive professional feedback, then culminates in a ticketed showing for a public audience. For audiences who enjoy new work mini-festivals like Risk-Reward and JAW, these casual showings are a rare chance to see a sampler of solo performances, original plays, ensemble devising, one-on-one performance encounters, and other exciting performances.
In our aim to expand our outreach and diversify our programming, we are officially starting the CoHo Community Growth Grant Program also known as The CoHo Residency. At CoHo, our mission has been to champion Portland theater artists through our distinct co-production model. However, keeping with our goal to broaden perspectives, we have decided it's time to take it to the next level. Our goal is to embrace the talent organically growing in our Portland-based communities and surrounding areas. This program's focus is to platform local talent and increase exposure for performers typically sidelined by the current theater industry. Each year three residents will be selected from the community to build their own teams, choose their own mentor, and produce their own work.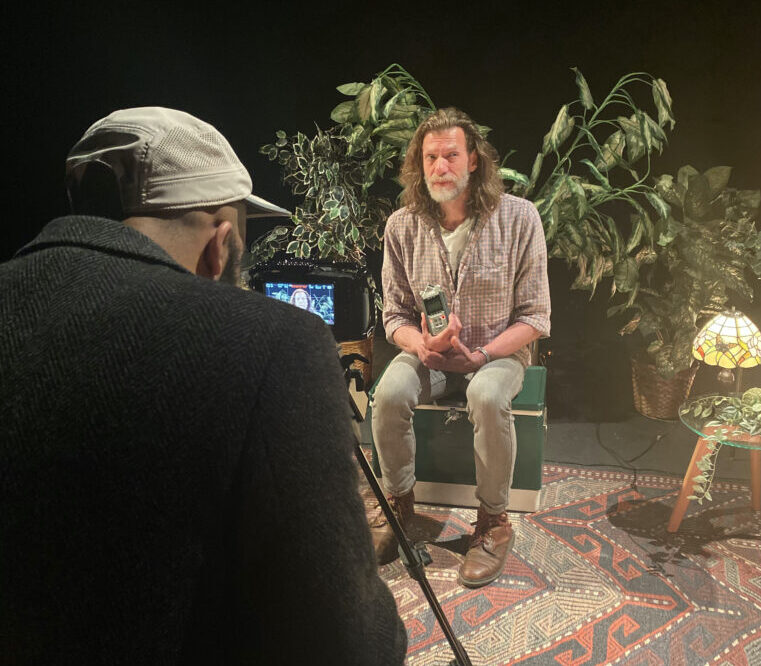 The CoHo Residency Program is a semester-long opportunity for artists to develop an idea or revive an old project and take it to the next level. Artists will be given a budget to manage and encouraged to bring on a mentor of their choosing to help them develop their work. Over the course of the semester each artist will be guided and supported by CoHo to help them cultivate an organic creative process that they can take with them wherever they produce in the future. CoHo's mission is to strengthen the producing capabilities of the artists in our community to create new and compelling work.

Ok Abner by Chris Gonzalez
OK, Abner is a monologue about a man's struggle to save his relationship with his adoptive daughter.
Story Of My Anxiety by Andrea Vernae
This performance is a mix of storytelling, music, and a deep reveal of Andrea's journey to quiet all that is loud in her head.
CoHo is a nonprofit theater that heavily relies on the generosity of our community to continue. If you support our mission, please give what you can!