CoHo sponsors are a crucial link in supporting the collaborative works of Portland artists. As a sponsor, you would be helping us build a financially strong and artistically diverse incubator for our unique co-production model. In return for your sponsorship and support of local artists, you will receive high visibility among an adventurous population that avidly frequents businesses in our community. Thank you so much for your consideration!
Ronni Lacroute is an Arts and Culture legend in the Portland community. As one of the most generous sponsors in this city's small-theatre world, she often single-handedly makes projects possible. Her dedication to supporting creative professionals directly enriches Portland's culture and community involvement. We are forever grateful to Ronni for her continuous belief in us, what we do, and what we give. 
Ellen Bye is a long-time patron of the arts in Portland and supporter of CoHo. She regularly gives us the lift we need to pay our artists, expand our infrastructure, and keep the lights on. Her generosity is a major component of our ability to do what we do. We are forever grateful to her and her commitment to the arts in Portland.
Together, Oregonians and the Oregon Cultural Trust fund 1400+ nonprofits in Oregon in the areas of arts, heritage, and humanities.
OCF's mission is to improve the lives of all Oregonians through the power of philanthropy.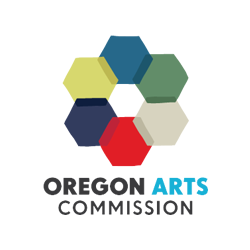 The Oregon Arts Commission seeks to enhance the quality of life for all Oregonians through the arts by stimulating creativity, leadership and economic vitality.
The Neighbors West-Northwest Coalition promotes direct participation in grassroots democracy by supporting community efforts at the neighborhood level.
This private foundation was established in 2002 to enhance the quality of life of Oregonians through the support of classroom education and the performing, visual, and literary arts.
The directors at The Kinsman Foundation intend to encourage the enjoyment of life through traditional Oregonian and American values.
ELLYN BYE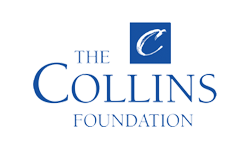 The Collins Foundation invests in Oregon nonprofit organizations, both rural and urban, that are dedicated to improving quality of life and well-being for the people in their communities.

RONNI LACROUTE