Join us for Season 27 at CoHo!
Now in our 27th Season, join us for our 2023 Lineup!
CoHo's mission is to uplift and champion new and emerging artists, giving them access to resources, mentorship, and a stage to present their latest work. Packed to the gills with some of the freshest talent in town, Season 27 is all about community; connecting with the artists in Portland and creating opportunities for developing creatives.
Chock-full of MainStage plays, virtual live-streamed programming, nights of music, movement, and poetry, the CoHo Residency, co-productions, clowns, camaraderie, and so much more, Season 27 promises to tickle the imagination and delight the senses. Check out what's in store below, and save the dates for your favorite shows.
We have a fine lineup ahead of us – Check out what's on the docket for Season 27!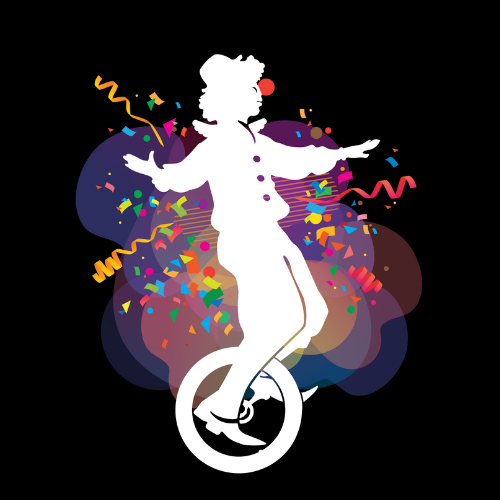 2023 CoHo Clown Fest
Presented by CoHo Productions
September 1-30, 2023
Join us for the 2nd annual CoHo Clown Festival, a celebration of physical comedy, movement arts, humor, and fringe performance. Bringing in acts from across the city, country, and the globe, our goal is to embrace the entire clown community and center CoHo as a home to clowns from all walks of life. This September, swing by our theatre and let us tickle your funny bone with a full month of clowning at CoHo.
Holidazed and Confused
Presented by Nick Condon
December 7-10, 2023 @ 7:30 PM
Improv king Nick Condon is at it again, this time bringing his latest improv antics to the CoHo Theatre for a side-splitting holiday spectacular. What happens when Santa loses the naughty list? What's actually going on with Rudolph's whole red-nose thing? And how do Santa's elves get those perfectly replicated sailboats inside those tiny bottles? Christmas curiosities abound during this latest improv performance. Catch the comedic ba-humbug this December at CoHo!
CoHo is a nonprofit theater that heavily relies on the generosity of our community to continue. If you support our mission, please give what you can!