CoHo Clown Workshop: Develop & Polish
This January - Bring Your Bit!
Do you have a seedling of an idea for a comedic performance? Or want to refine an existing comedic performance? Then this workshop is for you! Join CoHo Clown Cohort members, local/international performers and teachers, Sascha Lynn Blocker and Emily June Newton, for their newest workshop: Develop and Polish – Comedic Performance.
DEVELOP AND POLISH: COMEDIC PERFORMANCE
January 18-20, 6:30-9:30 PM
***LIMITED CAPACITY EVENT***
In this 9-hour workshop participants will bring an existing short comedic performance or performance idea to share/perform on the first day.
Subsequent workshop days will consist of…
Participants receiving supportive, individualized feedback on their idea/performance

Participants receive

coaching to help integrate clown and comedic techniques into their performance

Participants will learn and apply skills to strengthen comedic performance 

Participants will leave the workshop with a ready-to-perform 3 – 5 min comedic performance

Participants will have the opportunity to network and pursue future performance opportunities (includes CoHo Clown Cohorts Monthly meet-ups throughout 2023)
This intermediate workshop is designed for adults 18+ who want to create a 3 – 5 minute comedic performance.

Participants will share comedic bits on the 1st day of the workshop (January 18th). This will require preparation prior to the workshop – these 'bits' can be a rough draft, a full piece or anything in between.

Participants must be available to attend all three days of the workshop in order to participate.

Solos, duos, and trios welcome!
PRICING
This workshop is valued at $180. However, to help remove financial barriers a sliding scale is being offered ($75-$180). Simply select the price point that compliments your budget, complete the registration process, and come on down to CoHo for three days of creative collaboration in a fun and supportive environment. For duos and trios, please have only one member of your group complete the registration process. 
AUDITING
Can't attend all three days but still interested in participating as an observer? We'd love to invite you to audit the workshop! Simply email our Communications Director laurelcohoproductions@gmail.com to learn more to discuss sliding scale options. 
CoHo Clown Workshop Feedback​
"Sascha and Emily are so kind and open to everyone. They have a wealth of knowledge to share and keep great energy in the room."
"I felt so much warmth, excitement, encouragement, and positivity from Sascha and Emily."
"Excellent teachers conveying the basics clearly!"
"I felt really supported around my access needs with Sacha and Emily."
"Loved having tangible takeaways to apply to performing. The instructors were amazing and fun."
"I found it really approachable, creatively challenging, and nurturing bringing out parts of me I got to meet for the first time. As someone with lived clown experience but no formal experience, I felt able to easily drop in alongside professional theater people, which felt like a beautifully level field to play in."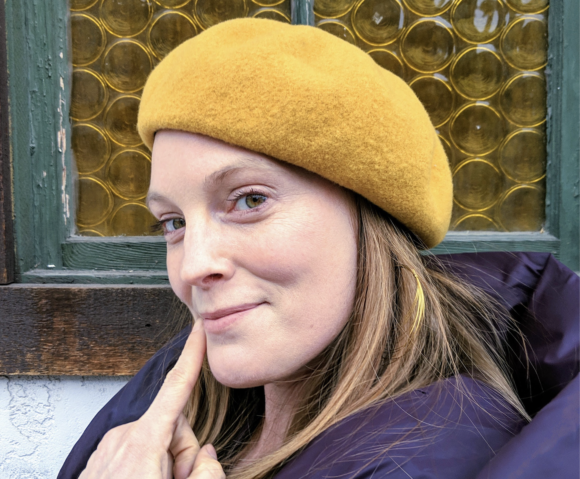 Sascha Lynn Blocker is a performer, director, and creator of original work. She earned an MFA in Lecoq Based Actor Created Theater from the London International School of Performing Arts (LISPA) in conjunction with Naropa University. Local credits include: Hand2Mouth, CoHo, Imago, Third Rail, Post 5, Liminal Performance Group, and the Portland Actors Conservatory. 
Sascha was an associate artist for Drammy award-winning theater company Push Leg and is currently a member of the CoHo Clown Cohort. Sascha also works as an adjunct faculty member and teaches classes in Communication Studies and Theater. Her teaching includes movement, improvisation, devising theater, and clowning.
Emily June Newton is an international multi-skilled comedic performer specializing in clown, physical comedy, and character creation. Originating from Australia, she now resides in Portland, Oregon. Emily has performed both nationally and internationally with companies including Terrapin Puppet Theater (AUS), Oregon Children's Theater (OR, USA), The Children's Art Theater of China (Shanghai, CHN) and Dell'Arte International (CA, USA).
Emily also writes, performs and tours solo interactive comedic works throughout the USA including Frank: to be Frank and For the love of down under: an evening with Australia. Emily holds a Master of Fine Arts (MFA) degree in Ensemble-Based Physical Theater from Dell'Arte International (CA, USA), and is a member of the Coho Clown Cohort (CoHo Productions PDX).
CoHo is a nonprofit theater that heavily relies on the generosity of our community to continue. If you support our mission, please give what you can!