Jouissance: A Movement Piece
Presented by Jordan Kriston & Chenise Crockett
Sept. 30th & Oct. 1st @ 7 PM
"Moving to Create Joy"
Jouissance is a duet between two artists and friends as they explore Movement that brings joy to their bodies, allowing them to share that joy through performance. As life-long movers, athletes, and artists, Jordan and Chenise's primary language is movement. In this work, they tap into that part of their hearts that remains unfazed, unwounded, and untouched to express the pure fun, delight, and privilege of being alive at this moment in time.
Artist Statement - Jordan Kriston
"My work is often oriented around the human experience. I am fascinated with how people act, think and treat each other. I believe self-awareness is so complex with its many layers in the heart, mind, soul and body we could spend many lifetimes exploring the universe that lives inside of us. I will always be fascinated with how people are trying to understand and relate to one another, often through trials of misunderstanding. I enjoy putting the microscope down to any of these displays of being and taking a look. I consider both "dance" and pedestrian movement material for choreography and class content to present interactions that are common, shared and meaningful because they are the moments that build our lives.
As a teacher it is my goal to offer students a diverse way of moving by offering not only technique, but partnering, theater and performance opportunities. I believe in opening up the idea of what dance is, working towards an inclusive model that incorporates a wide variety of movement including exploring and celebrating movement that is discovered from the students own unique vocabulary.
I strive to use dance as a way of building connection, breaking down social barriers and not only considering but appreciating other people's perspectives. I believe everyone is capable of dance and movement in a relevant way regardless of physical ability. My work lies in the basics of humanity- eye-contact, meaningful interactions and physical expression; it is propelled by the question of "How will dance and performance look in a more virtual world?" As we move forward technologically, I embrace the possibility of intertwining the unchanging and evolving parts of ourselves. I have the desire to tap into the heart and soul of being human, the part we recognize when we are truly with one another. I believe in welcoming the future while maintaining a soulful sense of self; it is my hope that the work we create together leaves audiences, students and performers feeling a sense of curiosity, familiarity and deep connection."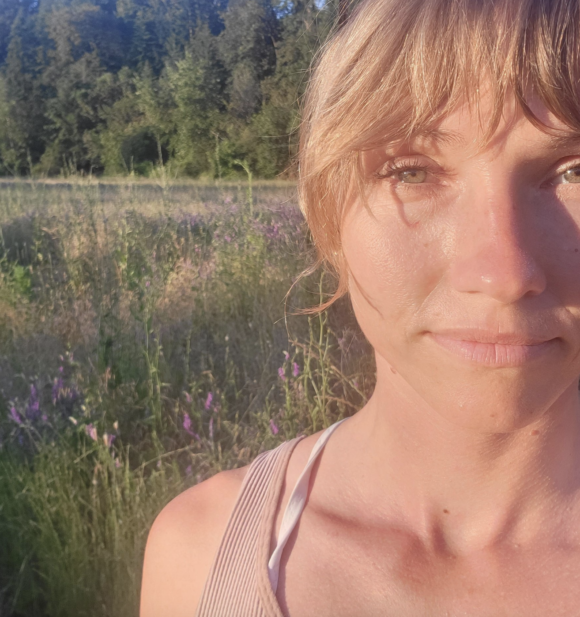 Jordan Kriston (Choreographer/Performer)
Hi Friends! Thanks for stopping by. A bit about me…I was born in Hammond, IN and raised in Phoenix, AZ. I absolutely love the sun having been raised in the desert and soak it up any chance I can get.
I grew up playing team sports- basketball and softball, climbing trees, swimming and riding bikes. I was in love with anything physical, and I also had a quieter side where I loved to write, paint and daydream.
Once I discovered contemporary dance in high school, I made a leap to focusing my energy there; it aligned with my love for the arts and soul searching, and my outward expression in sports. For me it was a match made in heaven.

I was considered a "late starter" in dance since I became serious about it around 16, and I was pretty much a gangly jock walking from the field to the dance floor. 

I didn't care though, I did well in college, earning a BFA in Dance Performance from Arizona State University, riding off my passion and performance ability. I never did quite achieve those "lines" but I did produce power, athleticism, grace, spark and commitment.

I left Arizona with a one-way ticket to NY and was lucky enough and worked hard enough to dance for several choreographers including Douglas Dunn & Dancers, H.T. Chen & Dancers and Pilobolus Dance Theater. I toured the world with Pilobolus Dance Theater as a full-time dancer & collaborated from 2010-2017 and continue to teach intensives and collaborate on projects with them.
I moved to Portland, OR in 2018 and have freelanced with several wonderful artists including Ela Fala Dance Collective, Graham Cole and Push/Fold. I have produced my own work as an Artist in Residence at N.E.W. Expressive Works and have been commissioned by several other schools and companies to teach and set work.
You can count on me to help you with a project- I continue to be hired as a collaborator on several dance related things such as Flow Kakou, a movement arts non-profit based in Kilueha, HI, being a founding member of a dance educators online resource hub dancetalk101.com, and an original collaborator on an arts podcast, "The Perfect Mistake". I love saying yes to new experiences and I have found they all feed each other.
I live in Portland with my boyfriend Zach and our dog, and when I am not dancing, I love to do things in nature, garden, cook, write, read, pet my dog and feed her snacks, work on my spiritual practice, ride scary rides, go swimming, go to haunted houses and do anything new that I have never done before, that might give me a thrill.