A World Premiere & New Play by Bob Powers
December 1 & 2, 2023 at 7:30 PM


Run time: approximately 90 minutes with no intermission



A Story of Finding laughter and joy, even in the Craziest of Times.
Bob Powers wrote Laughing Matters as an antidote to a decade of Trumpism, COVID, an attack on American democracy, rampant homelessness, immigration, drug use, and himself personally, and many others, too much death, none of which are laughing matters. Yet, laughing matters, especially as we age. As George Bernard Shaw said, "You don't stop laughing when you grow old. You grow old when you stop laughing
In his new play, Powers presents a collection of hilarious stories, including The Carrot Addict, How to Butcher a Beautiful Language, Morphing into Sammy Davis Jr. and more. With a few poignant stories tossed into the mix, Laughing Matters will make you – duh – laugh, and perhaps think. 
Laughing Matters is Powers third play. His first, Ode to Barry Manilow, was selected for inclusion in the O Solo Mio Festival, the largest festival in the world for solo performers. There Powers joined the ranks of other O Sole Mio performers, including the English actress Claire Bloom,and Americans Allen Ginsberg, Margaret Cho, Anna Devere Smith and others. Powers most recent play, Chasing Rainbows, which told a story of love, loss,
 and finding purpose, played to rave reviews in theaters across the West, Midwest, and Italy, raising tens of thousands of dollars for AFTD and other organizations, such as Portland's Friendly House, an organization that provides support to gay seniors, and others.
Bob imagines you, our audience, are keenly aware of the surge in dementia cases and the difficulties theaters are facing in this post-COVID world. As a result, 100% of ticket sales will be donated to AFTD and Coho Theater. AFTD supports desperately needed dementia research and provides funds to to families struggling with the disease. Coho Theater strives to bring in a young theater audience, perhaps the only such arts organization in Oregon to so focus it's efforts on this important demographic, providing a wide range of innovation theater-related work to artists, performers, and the like.
OPENING NIGHT GALA
On December 1st, join us for an Opening Night Champagne Gala! Bob will be sticking around after the show for a meet and greet, and CoHo will be serving up a fine selection of delectable drinks and treats for your snacking pleasure. We'll have balloons. We'll have champagne. We'll have a variety of clowns serving up some sweet treats. And most importantly, we'll have beautiful members from our CoHo Community, connecting over art that touches the heart and truly matters. Connect with your CoHo family – join us for the Laughing Matters Gala, immediately after the show on Opening Night!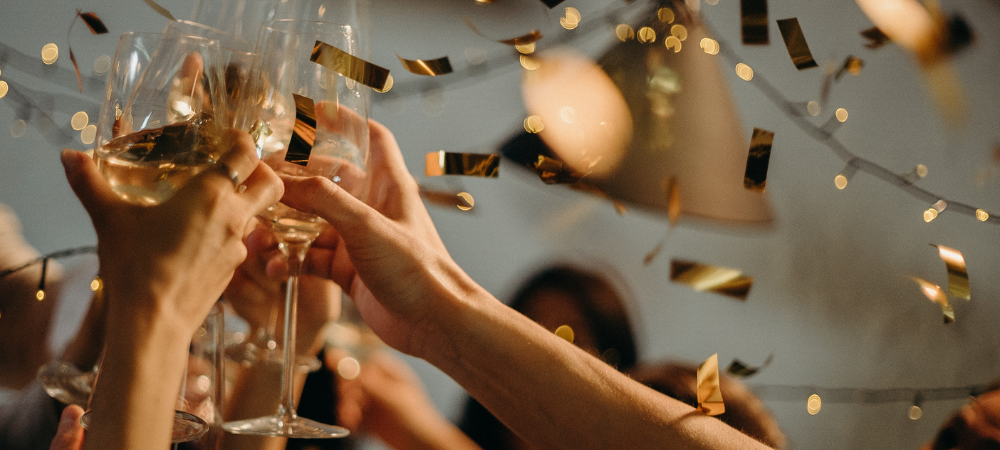 OF NOTE:
100% of ticket sales go to CoHo Productions and The Association for Frontotemporal Degeneration (AFTD).
The Reviews are In
"Power's previous production of Chasing Rainbows is a love story with an "I can't believe that happened" twist. Bob Powers' one man play captures the pain and heartbreak of caring for a loved one with dementia in a tender, conversational style. It is a must see for anyone who has loved deeply. I am honored to have been a small part of his experience."
– Barbara Karnes, Author of over 35 million booklets about dementia, dying & grief.
"I was deeply moved by Bob Powers' wonderful storytelling. He engages the audience in a delightful love story, one filled with laughter and sadness. Bob Power's productions are inspirational. Truly, after such theater, we are more enriched and compassionate."
– Marilyn Caskey, Broadway Actress and Singer
"Bob's work reinvigorates the intimacy of the stage, highlighting Bob Power's journey from meeting the love of his life until losing them to the battle of aphasia. Powers brings vulnerability as he guides the audience through some of the highest and lowest parts of his life, showing us what life is really all about, love, compassion and dedication." 
– Phil Johnson, Program Director, Coho Theatre, Portland, OR
"Bob Powers' work, Ode to Barry Manilow, A Night in Italia, and now Chasing Rainbows, transforms the audience. His storytelling is vibrant, clever, breezy, and downright charming. Bob squarely takes on the joys and struggles of the world with open, thoughtful eyes. His work makes for gripping theater."
– Jefferson Arca, Actor and Owner, Clocktower Cabaret, Denver
"The story of FTD, a rare disease that's actually the most common dementia under 60, is far too little known… Bob Powers tells it with humor, insight, and compassion. In sharing his love for— and his journey with – Donald, he shines a light on a story that needs to be told, drawing on raw grief and an urge to find meaning through the pain of loss. People who have faced FTD or lost a loved one to any form of dementia will draw special resonance from this story… whatever your life experience, you'll find part of your own journey reflected in this powerful play."
– Ben Freeman, AFTD  Senior Director of Advancement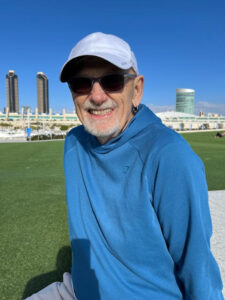 Bob Powers first stepped foot onto a legitimate stage over fifty years ago in Malawi, Africa, where he played Nathan Detroit in Guys and Dolls, in what was the first interracial theater production in the country. 20 years later, while living in New York and New Jersey, Bob played in numerous productions at Somerset Valley Playhouse. His favorite roles were Colonel Pickering in My Fair Lady, Harry in Company, and the Barber in Man of La Mancha. At Circle Theater he played Erroneous in A Funny Thing Happened on the Way to the Forum.
In 1994, Bob penned his first play, Ode to Barry Manilow, a One Act play, which he performed at
Climate Theater in San Francisco. Ode was selected for inclusion the world's largest festival of solo performers, the Solo Mio Festival,where Bob joined the ranks of the English actress Clair Bloom, Allen Ginsberg, Margaret Cho, Anna Deavere Smith, and others. Ten years later, he wrote Act Two and performed both acts as a benefit for the Sonoma Valley Museum of Art. In 2018, at Denver's Clocktower Cabaret Bob told the tale, A Night in Italia, to a sold-out audience. Chasing Rainbows, Bob's latest play, premiered in Portland, Oregon in August 2022. Since then it has been performed in Lucca, Italy; Sacramento, California; Denver, Colorado, and St. Louis, Missouri.