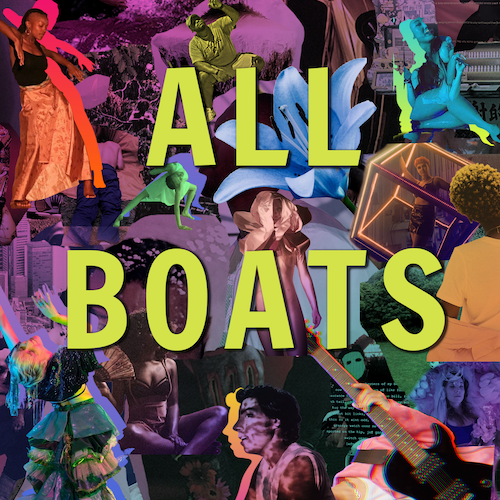 ALL BOATS
Make Work//Get Lifted
July 23, 2022
@AllBoatsGroup
All Boats is an evening of six original pieces of work spanning theater, dance, song, film, stand-up, performance art, and beyond. Each show gives the opportunity to six artists in six different mediums from six different communities to explore their creative process, present new work in a non-normative space of experimentation, and expand their artistic connections in an authentic & genuine way.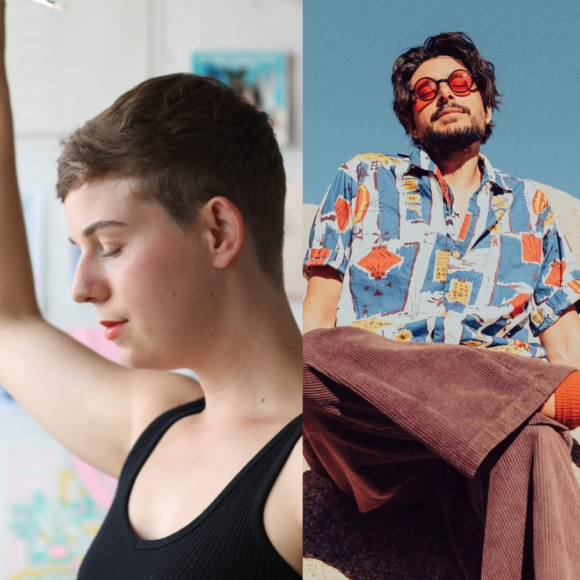 MUPPET PLEASURE ISLAND
by Libby Landauer & Edo Van Breeman
Libby Landauer (they/them) is America's Color Concierge and multidisciplinary artist working in paint, dance, words, design, and installation. Most recent awards include Orcas Pride #1 Slut and Portland's Appletini Tour #1 Appletini Attendee. Find them online @libland / libbylandauer.com.
Edo (he/him) is a musician, composer, and founder of Lobe, a special sound studio. Learn more at edovan.com / @edovanb.
TRANCE STATES
By RA 
Ra (they/them) is obsessed with movement. It all began when a car accident herniated a disk within their spine. Through this accident they discovered yoga, and used this modality to heal themself. As yoga opened a pathway of purposeful connection to their body and spirit, they began noticing other ways to connect to spirit. Ra's understanding of sensuality is that it is the allowance of the internal energy within us all to flow freely. Through meditation, Ra developed a blissful connection to spirit. Through sensual expression, they began to emotionally feel the fingertips of spirit unwinding the rigidity within their body. As they sensually dance they express what words cannot, a connection to divinity.
HOW TO SPEAK OBAKU
By Ken Yoshikawa
Ken (he/him) is an actor, poet, and playwright based here in Portland! He published his first book of poetry Monster Colored Glasses under Lightship Press in 2019. He performed his poetic solo performance The Art of Flyswatting at the Pan Asian Rep's NuWorks 2019. He will be joining the upcoming cohort of the Institute of Contemporary Performance at PETE (Portland Experimental Theatre Ensemble). Big thank yous to Julia Bray, Phil Johnson, Matthew Kerrigan, and Alana Antunovich for their help in this process!
Keyword translation: Obake – Monster  Kappa – River demon  Gaijin – Foreigner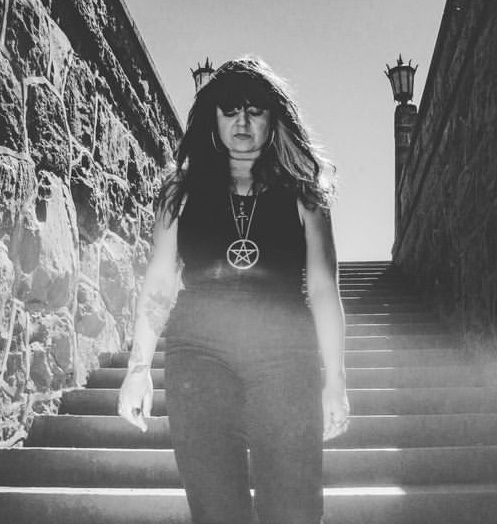 SIGNS OF PSYCHIC LIFE
By erin Aquarian
erin aquarian (she/her) is an audio-visual artist existing in the reality known as 2022. her creative work is dedicated to subverting our present violent paradigm and inspiring a living rebellion against colonial capitalist death culture, and is a prayer that future worlds will be built with care for intergenerational healing. her other projects include endless run-on sentences, doom pop project Void Realm, developing liberatory tarot theory, an ever-growing book of virtual a/v spells, unpublished poems and essays, and other artistic dreams she hopes to see actualize before leaving this mortal coil. Say hi at @erin_maiden.
RENMAN LIVE!
By RENMAN
(He/Gob) Renman is thrilled to be appearing at All Boats sharing new material for his upcoming stand-up comedy tour, Renman Live! After a sold-out run at the infamous Copa Cave-Ana, Ren was ranked as  #13 "Mythical Stars To Watch" by UGA TODAY. He has opened for iconic comedians such as Donkey (Shrek, Shrek 2, Shrek 3) and The Geico Gecko. He'd like to thank his agent, his parents, and the goblin community of bay ridge, Brooklyn who taught him everything he knows.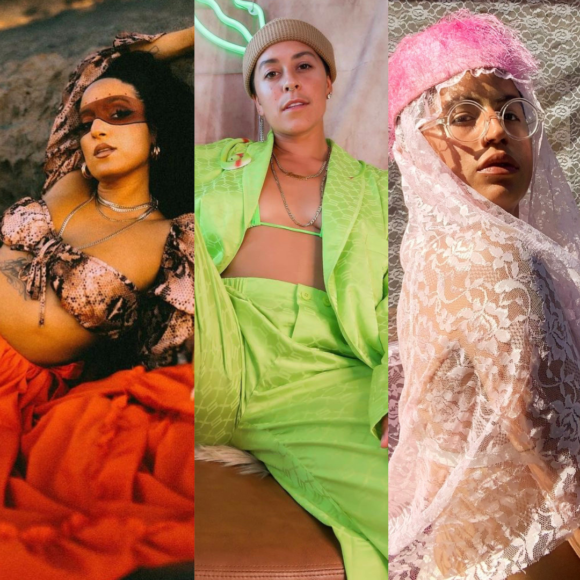 MUSICAL ARTIST & FEATURED DANCE SOLOIST
Frankie Simone, Che Che Luna, & Juma deJesus
Frankie Simone (they/them) is a queer, non-binary Puerto Rican singer, songwriter and producer based in Portland, OR and Los Angeles, CA. Their powerhouse debut EP, Love Warrior made impact in 2018 – receiving national attention from Billboard Magazine, NPR, KCRW, charting on Spotify's USA Top 50 Playlist, and being spotlighted in Netflix's original series, Trinket's. Sensitive Creature (2020) was featured in the soundtrack of an EA Sports Fifa video game featuring Diplo, and a Megan Thee Stallion Cash App commercial.
2022 brings REVOLUCIÓN – which is not only a fierce call to action but a courageous declaration of both personal and collective liberation in the face of turbulent and painful times. Simone has just performed in support of Y La Bamba for two incredible sold out nights at The Doug Fir Lounge and with a new body of work in progress, we know one thing's for sure – the Revolución is not only upon us, but is well underway. @iamfrankiesimone on IG. www.frankiesimonemusic.com
Che Che Luna (they/them) is a queer, trans, latinx sex + pleasure educator, activist, dancer and sensual embodiment facilitator. Through their offerings, they aim to bridge the gaps in pleasure accessibility so that marginalized and under-represented folks can (re)build consensual, affirming and liberatory relationships with themselves and others. You can find their work at checheluna.com or @che.che.luna on IG. 
Juma DeJesus (they/them) is a Queer, Latinx, Non-Binary, multidisciplinary artist, embodiment mentor, and abortion doula. Juma works through mediums of dance, performance, spoken-word, song, experimental video art, magic & ritual, and through channeling. Their work expresses their connection with the spirit world and the healing stories of our internal seasons of death, liminal spaces, and rebirth. @thepapiiimystic.227
All Boats Created and Produced by Julia Bray
JULIA BRAY is a renaissance human – whether she is creating, acting, singing, dancing, producing or teaching, she is thrilled by the study of human behavior, the ways we can laugh about it, and the opportunity to deepen intimacy with the human experience through performance. After 10+ years living in NYC, she has made Portland her home. Her favorite professional experiences range from Off Broadway plays and musicals, to "Law and Order SVU", HBO's "How to Make it In America" and her recent gig, stealing a pig from Nicolas Cage in the feature film "Pig". Julia's plays and solo-shows have been seen at Dixon Place, Fresh Ground Pepper, Theater in Asylum, The Habitat Theater Company & CoHo Theater Lab". Julia graduated from NYU Tisch with a double major in Drama and Sociology. As a queer spiritual human, their work lives in the intersection between spirituality, science and comedy. She is obsessed with immersive spaces and the opportunity that art has to transform consciousness. Alongside her artistic career, she is a trauma-informed peer coach, a practicing astrologer, a dance and meditation teacher, and a hospice volunteer. www.julia-bray.com// @thejaybray
Of Note
You are invited to take pictures and film throughout this evening's performances unless specifically instructed! Shout out to @allboatsgroup on Instagram and use the hashtag #allboatsgroup. Stick around afterwards as we dance, have a drink and mingle to celebrate the show.
Special Thanks
CoHo's amazing team–thank you Phil, Laurel, and Morgan, such deep gratitude for your support! Thom & Jane Bray, Claire Rigsby.
CoHo is a nonprofit theater that heavily relies on the generosity of our community to continue. If you support our mission, please give what you can!