All Boats Summer Showcase
Created and presented by Julia Bray
August 12, 2023 @ 8 PM
Make Work, Get Lifted: An Evening of Creative Connections
Back by popular demand, the All Boats Summer Showcase is an evening of original pieces of work spanning theater, dance, song, film, stand-up, performance art, and beyond. Join us to see which new artists take the stage, presenting new work in a non-normative space of experimentation, and expanding their artistic connections in an authentic and genuine way.

All Boats was founded in 2015 in NYC as a solution to the exclusive, hierarchal, and insular circles of art that tend to feature the same creators and play safely within their own mediums. To obliterate this phenomenon, All Boats operates through a nomination-based model. Previous performers are asked to pass the opportunity on to artists who need the catalyst to create, the space to be witnessed, and the chance to forge community. This organic expansion of creative connection and wild artistry has generated the All Boats motto: Make Work, Get Lifted–the more we make, dream, and dare to create, the bigger our communal web of magic and artistry becomes. In connecting through the ritual of art, a rising tide lifts All Boats.
The Reviews are In
"All Boats is a space where a truly wide range of work can be explored and presented, where risks are championed and diversity of artistry is ever-present."
-Hannah Whitney, Actress, NYC
"'All Boats' is a powerful anecdote to the New-York-is-dead malaise so many people speak of nowadays. It's Bohemia in Bushwick-a combination of Dionysian inhibition and cosmopolitan flare"
–Dan Sickles, Director of "Dina" the grand prize jury winner for Documentaries at Sundance 2017
"A place to get lit up inside, inspired and meet your next collaborator, All Boats offers so many gifts: a creative deadline, a captive audience, and a web of authentic connections between the multitude of talented creators"
– Joseph Merlo, Playwright, NYC
Sofía Leonila Marks is a performer and multidisciplinary theater artist based in Portland. She trained with PETE's Institute of Contemporary Performance (ICP), class of 2022, and graduated from Lewis & Clark College with degrees in Theatre and Biology. Sofía recently performed in Shaking the Tree's Forbidden Fruit as the Apple, and in PETE's, The Cherry Orchard by Anton Chekov, as Anya. She also devised and performed in her original works: "There is Darkness and There is Darkness" and "Con serpientes vengo yo" or "I come with snakes." In both performances, she explored her relationship with her body, femininity, monstrosity, and shame. The Aztec snake goddess Quetzalcoatl, "the one who is at one with the beasts," was the inspiration for the performance and served as a guide for Sofía's search for balance and self-acceptance. For Sofía, her body is a site of reflection, and a ritual tool for remembering herself and engaging in the borderlands of her identity as a mixed Latina in America. Through the transformative process of performance, she can push the limits of her body and voice in hopes of unraveling herself before an audience. Connect on Instagram at @so.so.daisy.
Aaron Spriggs (he/they) is an artist and a facilitator. In both ways, he practices opening himself and others up to possibility, improvisation and heartful connection. They play, pray, hold space and dance through the days with intention to feel, heal and reveal. Compassion, release and laughter being his medicines of choice. Connect on Instagram at @iaaronspriggs.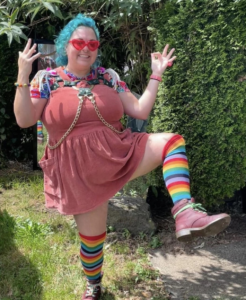 urks io (they/them) is an interdisciplinary artist and queer futurist based in Portland, OR. Primarily working through interactive installation, experimental video, and performance art, urks playfully creates universes that manifest a radical future of chaotic joy and queer pleasure. Connect on Instagram at @urks.io.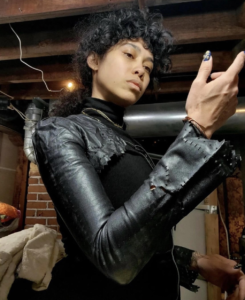 Zai Outlaw's (us/we/them) body of work is varied and chaotic spanning traditional theater, dance, busking, music, poetry, film, puppetry, costume design and visual media. Our intention with all actions is to inspire, spark joy, and dismantle the chokehold of colonial western ideals. Connect on Instagram at @blackacidqueen.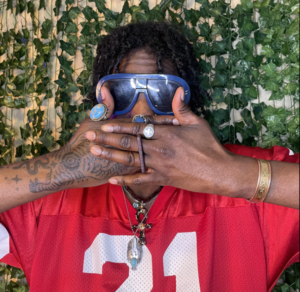 Jonny Cool aka Jupiter Black is a multidisciplinary artist, music director, composer and producer from Portland, Oregon. The experience of working with well known artists such as John Legend, Rakim and other industry professionals has helped bring Jonny to his current skill set. In 2022 Jonny was credited as a writer on the hit song 'DFMU' by Ella Mai, which reached #1 on the R&B Billboard charts, the song recently received a certified Gold plaque from the RIAA (Recording Industry Association of America). Connect on Instagram @jonnycooljupiterblack.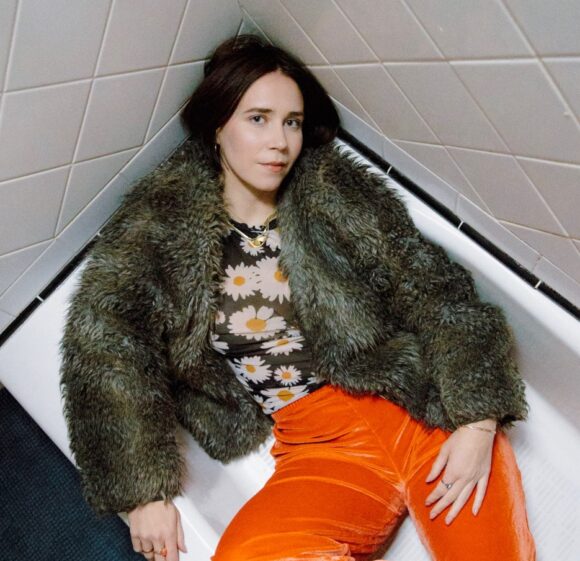 JULIA BRAY is a renaissance human – whether she is creating, acting, singing, dancing, producing or teaching, she is thrilled by the study of human behavior, the ways we can laugh about it, and the opportunity to deepen intimacy with the human experience through performance. After 10+ years living in NYC, she has made Portland her home. Her favorite professional experiences range from Off Broadway plays and musicals, to "Law and Order SVU", HBO's "How to Make it In America" and her recent gig, stealing a pig from Nicolas Cage in the feature film "Pig". Julia's plays and solo-shows have been seen at Dixon Place, Fresh Ground Pepper, Theater in Asylum, The Habitat Theater Company & CoHo Theater Lab". Julia graduated from NYU Tisch with a double major in Drama and Sociology. As a queer spiritual human, their work lives in the intersection between spirituality, science and comedy. She is obsessed with immersive spaces and the opportunity that art has to transform consciousness. Alongside her artistic career, she is a trauma-informed peer coach, a practicing astrologer, a dance and meditation teacher, and a hospice volunteer.
CoHo is a nonprofit theater that heavily relies on the generosity of our community to continue. If you support our mission, please give what you can!