ClownFest:
Anne Zander
is MOTHER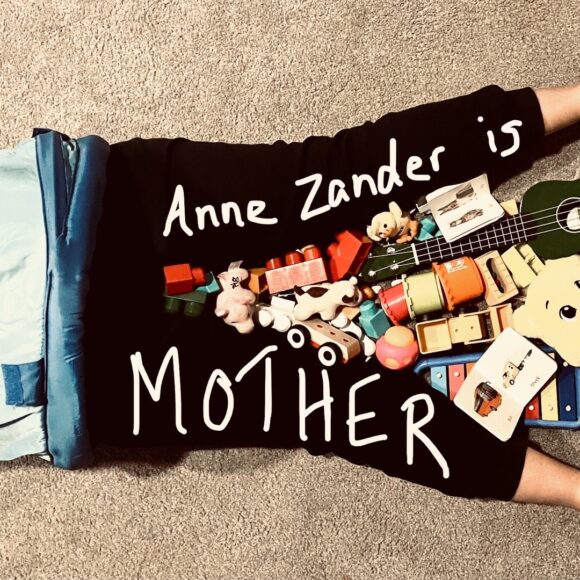 Presented By Le Why Not Productions
Sept. 9 @ 7:30 PM
Enter the afterbirth at Anne Zander is MOTHER, a postpartum work-in-progress comedy.
From the mind that created the "painfully funny" smash-hit JUICEBOX (Official Selection 2020 HBO's Women in Comedy Festival), and the body that birthed twins 17 months ago comes Anne Zander is MOTHER, a brand new show that will make you laugh until you pee a little (we won't judge your pelvic floor strength here). Imbued with Zander's "completely ridiculous… completely vulnerable" comedy (BroadwayWorld), this solo show is just like parenthood: 
A carefully prepared piece of theater with lots of room for improvisation when it all goes to shit. Ultimately, Anne Zander is MOTHER is clown, character, truth, and fantasy, all rolled into one woman, dancing to the beat of her own breast pumps. Relate deeply to the wonder and misery of postpartum life, or simply laugh along as you reaffirm your child-free choices.
"Zander is a master of physical comedy, especially the cringeworthy variety…"
…
"Anne Zander explores the teetering edge between innocence and desire,
and what happens when you try to figure things out for yourself."
…
"Cluelessly insatiable and hilariously vulnerable…"
…
"…Awkward, exciting, endearing, hilarious."
-Krista Garver, Broadway World
Anne Zander is an actor, clown, solo-character creator, and physical comedy teacher with an MA in devised, physical theater (Theatre Lab) from the Royal Academy of Dramatic Art in London. 
She performs regularly at comedy venues across Portland and is also the real-life mother to 1-year old twins.