Clown Workshop: Intrduction to Clown
Clown Workshop: Introduction to Clown
Facilitated by Sascha Blocker & Emily Newton
Sept. 25th, 2-5 PM
***Limited capacity Event***
Hosted by CoHo Clown Cohort members Sascha Blocker and Emily Newton, join us for a crash course in Clown 101! In this 3 hour workshop participants will enhance their understanding of theatrical clowning and the smallest mask – the red nose. Facilitators will guide participants through games and exercises to discover clown states and apply foundational techniques.
This workshop is for adults 18+ and attendance will be capped at 20 participants. No previous training is needed. The workshop is valued at $75. However, to help remove financial barriers a sliding scale is being offered. ($25 – $75). Simply select the price point that works for you from the dropdown menu and reserve your spot in the Introduction to Clown Workshop at CoHo.
CoHo Clown Workshop Feedback
"Sascha and Emily are so kind and open to everyone. They have a wealth of knowledge to share and keep great energy in the room."
"I felt so much warmth, excitement, encouragement, and positivity from Sascha and Emily."
"Excellent teachers conveying the basics clearly!"
"I felt really supported around my access needs with Sacha and Emily."
"Loved having tangible takeaways to apply to performing. The instructors were amazing and fun."
"I found it really approachable, creatively challenging, and nurturing bringing out parts of me I got to meet for the first time. As someone with lived clown experience but no formal experience, I felt able to easily drop in alongside professional theater people, which felt like a beautifully level field to play in."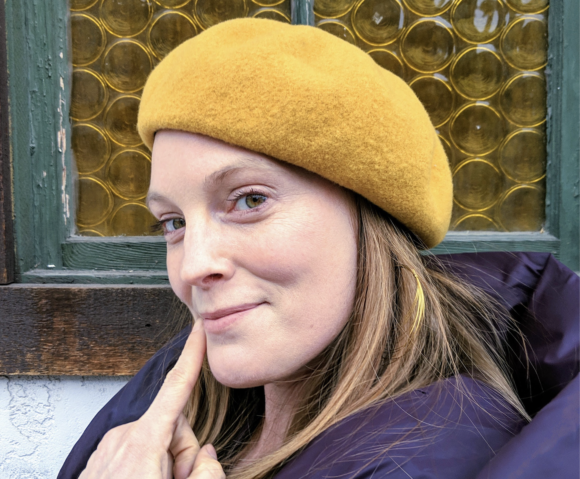 Sascha Lynn Blocker is a performer, director, and creator of original work. She earned an MFA in Lecoq Based Actor Created Theater from the London International School of Performing Arts (LISPA) in conjunction with Naropa University. Local credits include: Hand2Mouth, CoHo, Imago, Third Rail, Post 5, Liminal Performance Group, and the Portland Actors Conservatory. 
Sascha was an associate artist for Drammy award-winning theater company Push Leg and is currently a member of the CoHo Clown Cohort. Sascha also works as an adjunct faculty member and teaches classes in Communication Studies and Theater. Her teaching includes movement, improvisation, devising theater, and clowning.
Emily June Newton is an international multi-skilled comedic performer specializing in clown, physical comedy, and character creation. Originating from Australia, she now resides in Portland, Oregon. Emily has performed both nationally and internationally with companies including Terrapin Puppet Theater (AUS), Oregon Children's Theater (OR, USA), The Children's Art Theater of China (Shanghai, CHN) and Dell'Arte International (CA, USA).
Emily also writes, performs and tours solo interactive comedic works throughout the USA including Frank: to be Frank and For the love of down under: an evening with Australia. Emily holds a Master of Fine Arts (MFA) degree in Ensemble-Based Physical Theater from Dell'Arte International (CA, USA), and is a member of the Coho Clown Cohort (CoHo Productions PDX).