The 2022 CoHo Clown Parade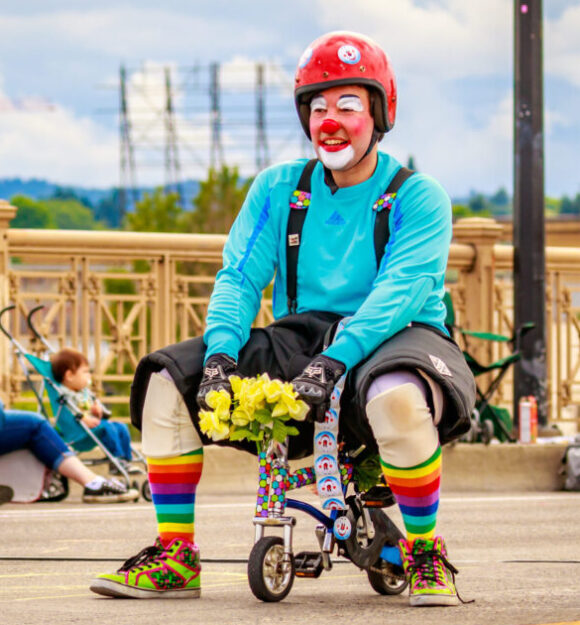 Join us for a clown parade!
Guest appearances by Dr. OK, Piper Francis, & Ari Rapkin
Sept. 17th, 1-3:30 PM
Help us kick off the clown festivities at CoHo with a good old fashion clown parade! Gather outside the CoHo Theater between 1- 2 PM for a crash course in clowning, balloon animals by Piper Tuor,  circus food, and a mad scientist clown performance from the infamous Dr. OK. 
At 2 PM, take to the sidewalks with the CoHo Clowns as we march around the Slabtown neighborhood in our CoHo Clown Parade. Don your red nose, goof off, and meet the neighbors as we march up and down the sidewalks with a big brass band, distributing high fives, clown goodies, pausing for short clown performances, and generally having a grand old time. 
This event is FREE and everyone is invited! Clowns of all ages are encouraged to join in the fun, so grab the kids, and the grandparents, and the dog, and neighbors and come clown around with us! 
The Clown Parade will begin and end at CoHo Productions and will last approximately 60 minutes, with 2-3 short performance breaks along the way. Book a ticket to receive your route map and meet us at CoHo for the pre-show, or en route while we parade. Follow the parade all the way back to CoHo to pick up a surprise prize at the end!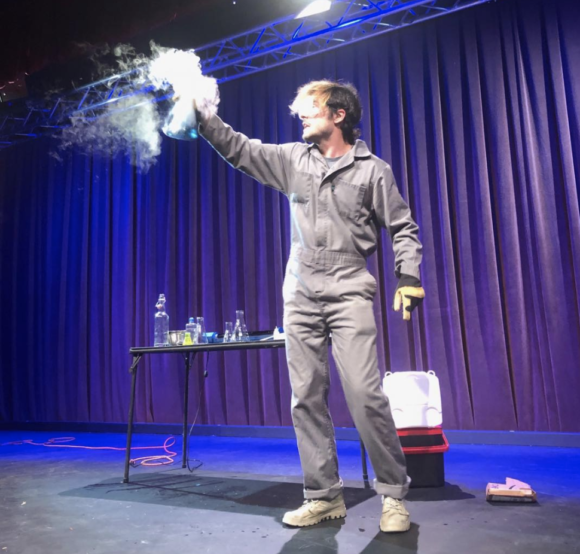 Clifton Holznagel has been growing on stage since he was a little bean sprout in Cleveland, Ohio in the late 90s. Theatre has always been his home and community; it has taught him the concepts of self-reflection and empathy as lifelong pursuits. The last few years have brought a deepened desire to play his part in the progress of humanity. He hopes that by following his joy and listening to the world around him he can inspire others to do the same.
Clifton is currently the co-host of the Radical Listening podcast and has spent the last seven years on Portland stages at CoHo, defunkt, Vertigo, Shaking the Tree, and other theatres. He trained with Portland Experimental Theatre Ensemble (PETE) at their Institute for Contemporary Performance and he holds a BFA in Acting from Ohio University.
Cartoonish by nature, Piper Francis is beyond excited to have the opportunity to share their love of clowning with you today. Beyond that, they are delighted to be a part of a group of energetic, loving, and talented creatives making art for social change. Piper hopes that you enjoy the show, and that you find some time to clown around in your everyday life.
Ari Rapkin was walking down the street one day and saw a sign that said "try trapeze and acrobatics here", so he did. He liked it a lot, perhaps too much, and next thing you know, it led to a career. Through performing and teaching aerial dance and acrobatics, he encountered physical theater and started honing his skills in the most daring feat of all- talking on stage. He trained at Dell Arte International School of Physical Theater among other places. He loves humor as a mechanism to thrive and build connections across difference. His hobbies include reading fiction, drinking too much coffee and being a nurse.