COHO SUMMERFEST 2019
JUNE 27 – JULY 21
Four Weeks. Four Shows. No Boundaries.
CoHo Summerfest 2019 merges cutting-edge multidisciplinary theatre artists with whimsy, witches, a suitcase full of dreams, really cheap PBR, several rubber chickens, first generation teen angst, live music, international accordion divas, contemporary dance, and live music to keep you off the couch and away from that next slightly regrettable Netflix binge – at least through July.

---
WEEK 1 // JUNE 27 – 30
WITCH HUNT
By Philip Cuomo and the CoHo Clown CoHort
Featuring Sascha Blocker, Megan Dawn, Jeff Desautels, Amica Hunter, Emily Newton, Maureen Porter and Claire Rigsby
With extreme physical comedy and minimal dialogue, Witch Hunt playfully examines the thrilling boundaries between Puritan repression and libertine freedom while challenging Satan to a game of musical chairs and sneaking a cookie when nobody's watching. Even though somebody is always watching. Last seen in workshop form during January's Fertile Ground Festival, Witch Hunt is the second full production developed by the CoHo Clown CoHort.
PURITANS. LIBERTINES. MUSICAL CHAIRS.

All performances of Witch Hunt begin at 7:30pm
---
WEEK 2 // JULY 5 – 7
COUP DE FOUDRE*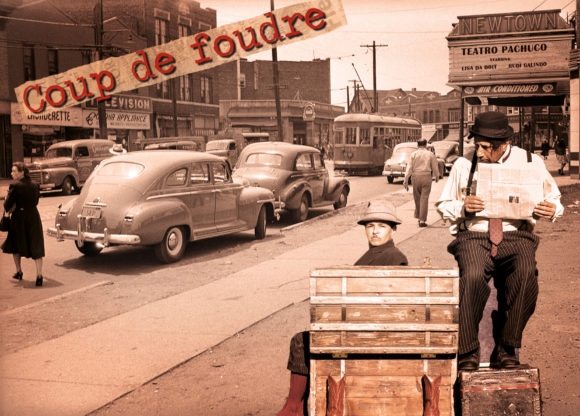 by Teatro Pachuco
Featuring Rudi Galindo and Lisa Da Boit
Coup de Foudre ("stroke of lightning") is a story about two people, old luggage, cowboy boots, uncooperative objects, rubber chickens, misunderstanding, tenderness, solitude, and tea parties in the rain. In a silent movie world that straddles fantasy and reality, a clown and a ballerina open a suitcase full of dreams and learn what happens when two misfits find unexpected love.
MISFITS. LIGHTNING. UNEXPECTED LOVE.

*Families with children ages 8+ are welcome to attend this performance. Matinees have been added on Saturday July 6 & Sunday July 7. Please double check showtimes when ordering tickets. July 5 – 7:30pm // July 6 – 2:00pm & 7:30pm // July 7 – 2:00pm & 7:30pm
---
WEEK 3 // JULY 11 – 14
MY LITTLE CHINA GIRL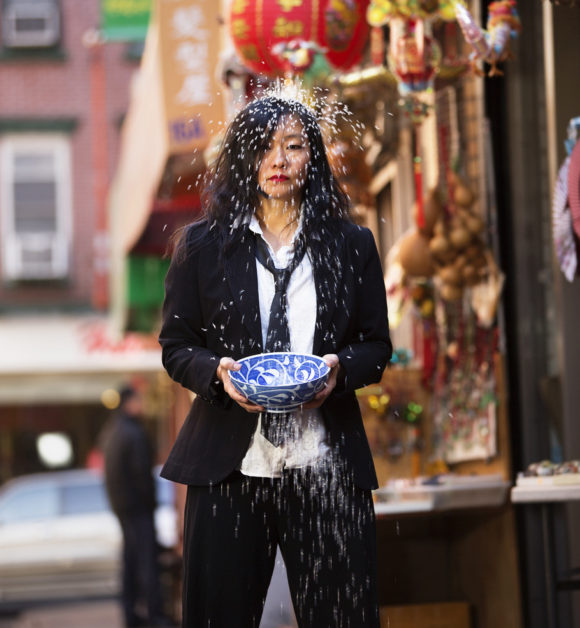 Written, choreographed and performed by Soomi Kim
Directed by Leta Tremblay, with video design by Justin West and Kevan Loney
"Oh baby, just you shut your mouth…" When David Bowie died, performing artist Soomi Kim was suddenly reminded of her own coming of age in the MTV generation and her adolescent desire to be the exotic Asian woman in Bowie's China Girl video. My Little China Girl is Kim's solo multidisciplinary dive into the missing spaces of memory, Max Headroom, family, 1980s teen angst, cultural beauty standards, Bowie-love, and yearning to be accepted from the perspective of a first generation Korean American child.
ADOLESCENT DESIRE. MEMORY GAPS. DAVID BOWIE.

All performances of My Little China Girl begin at 7:30pm
---
WEEK 4 // JULY 18 – 21
SUMMERFEST RUCKUS
It's the fest within the fest! It's a variety show. It's a grab bag. It's a free for all. A RUCKUS is what it is. Dutch accordion divas, heads in handbags, musical eye surgery, spoken word cartwheels, contemporary dance, palindrome machines, life journeys, complex choices, amplified sound, loop stations – it's Summerfest Ruckus! Featuring Matt Sheehy*, Catherine Egan, Jet Black Pearl**, Claire Rigsby & Keegan Kyle, and Julia Brandenberger.
ANYTHING. COULD. HAPPEN.
All performances of Ruckus begin at 7:30pm. *Matt Sheehy performs July 18, 19 & 21. **Jet Black Pearl performs July 18, 20 & 21. Catherine Egan, Julia Brandenberger, Keegan Kyle & Claire Rigsby perform at all 4 shows.