Coup De Foudre
Presented By

Giolisu/Teatro Pachuco 
Oct. 7th @ 7 PM
"Magic Without Tricks. Poetry Without Words."
Coup de Foudre is a love story between two men. It is also a love story about old suitcases, fake mustaches, and rubber chickens. The performance speaks about solitude and the search for complicity.
Giolisu is a belgium-based dance company. Giolisu is searching for answers to our social political reality by creating performances with strong physical engagement. Giolisu constantly collaborates with musicians, light designers and scenographers to give its work visual strength and an imaginative setting.
Teatro Pachuco combines the elements of silent film and European clown and distills it with the passion of the Mexican-American culture. The result is a unique style of physical theatre that has entertained more than a million smiling faces on four continents. From the jungles of Nepal to the red clay streets of Mexico, Teatro Pachuco brings laughter to the masses.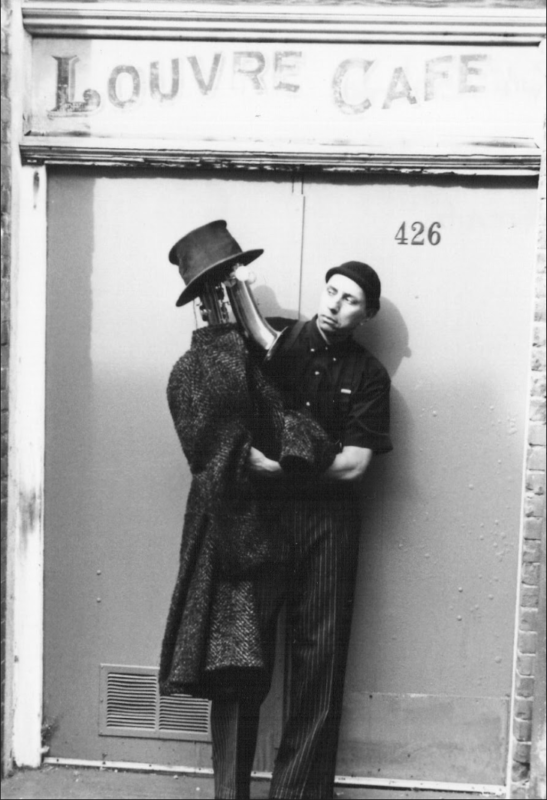 Rudi Jose Galindo is founding member and Artistic Director of Teatro Pachuco since 1982. His unique style of physical theater combines the elements of silent film, European clown, and contemporary dance. Teatro Pachuco has toured the world, entertaining more than a million smiling faces on four continents, winning international acclaim, awards, and fans worldwide.
In addition, Galindo is an Ambassador of Clown through Clowns Without Border USA and Belgium, offering free shows and theater workshops to displaced and impoverished refugees in Mexico, Guatemala, Nepal, South Africa, Turkey and Belgium.
Galindo is also the winner of the: Grand Prix at the Gent International Street Theater Festival 2005 for Just Passing Thru, Silver Medal at the La Merce Festival in Barcelona Spain 2004 for Just Passing Thru, First Prize for the Best Children's Musical Performance in Europe 2010 for Feedback, Third place at Rotterdam International Street Theater Festival 2000 for Circo Payaso, voted Best Circus Performance 2010 by StrratTheater.net for Esperando la Luna, and awarded the Jury prize for The Saxophone Man by International Street Theater Festival Usedom Germany 2019.

Lisa Da Boit is a professional dancer and choreographer. She has being trained as a gymnast since childhood, then in ballet and contemporary dance. She has studied at the International Dance Center of Rosella Hightower in Cannes (F).
Since 1994 she has been part of professional dance companies such as"Corte Sconta" (I), Francois Laroche-Valieres (F), Karin Vyncke, and Wim Vandekeybus (B). She is a permanent member of the company Exnihilo (F), who questions the relationship between dance and urban space. She co-creates and directs the company GIOLISU since 2001. The company is supported by the French Government of Belgium and receives the support of several theatres in Brussels. Giolisu is the " company in residence" at Les Brigittines (Belgium). Giolisu has created eight major performances for indoor theatre, as well as three performances for site-specific locations.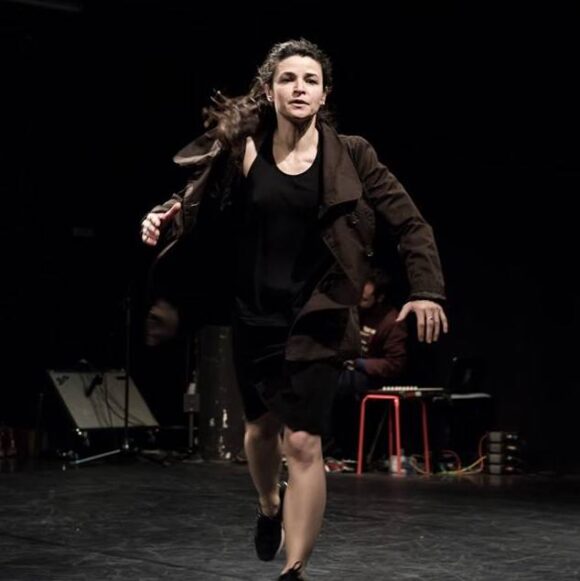 Lisa is a Doctor in Philosophy at the University of Venice(I). She has worked as an actress in independent movies that have received awards in different countries in the world. She has recently participated in one of the expeditions of "Clowns without borders" in Mexico. She has collaborated with different artists on projects for visual installations, performances, and short events. She has been teaching for professional dance companies and giving workshops in Europe, as well as Mexico, Brazil, and the USA.
Special thanks to our resident composer and live musician Lars Senders (Composer, Musician, Clown)
who heroically recorded the musical tracks for this tour.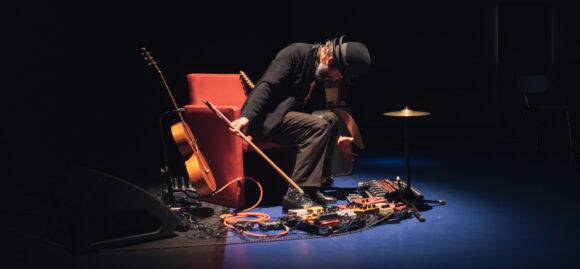 ***Giolisu/Teatro Pachuco performances at the CoHo Clown Festival are proudly sponsored by Wallonie-Bruxelles International WBI.***