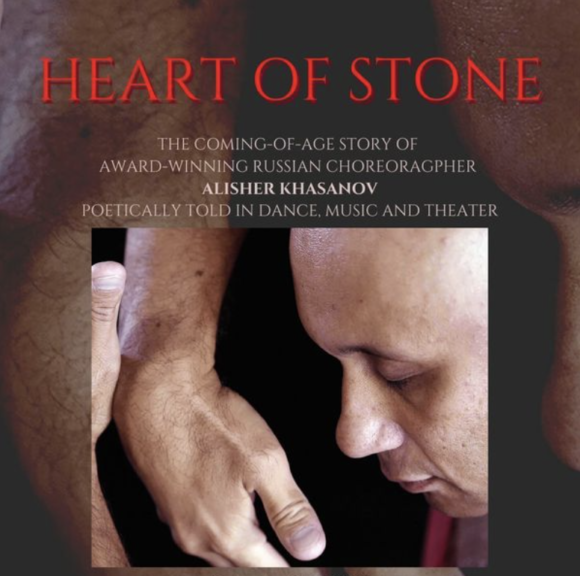 HEART OF STONE
Written by Karen Polinsky
September 9 – 11, 2022
Heart of Stone is the tale of a gifted youth from a small village in Kazakhstan who dreams of a starring role under the white lights of the Moscow stage, only to discover that he must hold on to the colorful threads of his own off-limits culture in order to be free. This is the never-before-told story of the coming-of-age of award-winning Russian choreographer Alisher Khasanov, Moslem and Uighur, poetically told in dance, music and multi-media.
Heart of Stone is a dance theater collaboration a well-known director from Moscow and Portland's Russian and Russian-American community choreographed by Alisher Khasanov, director of the Movement Theater 'Mim-Orkestr' and other modern reinterpretations of classic works in Russia and internationally.
This project began with a ten-day workshop in Portland in the Summer of 2021, featuring seven local performers. The result: a short dance theater piece called Spirit Awake, co-written by Karen Polinsky with video by Alexandr Beran.
 The success of this project has inspired the vision for a full-length work based on Khasanov's life. Heart of Stone is about a boy, both Muslem and Uyghur, in love with dance and music who defies both his belligerent father when he tries to save a mysterious ancient artifact in a cave, risking his life but discovering who he is. The first part of this piece appeared in Fertile Ground 2022. The production was selected for a Grow and Grow Light awards. In this next phase of the project, Khasanov will bring their choreographed 40-minute piece with a talk-back to Coho Theater in Portland.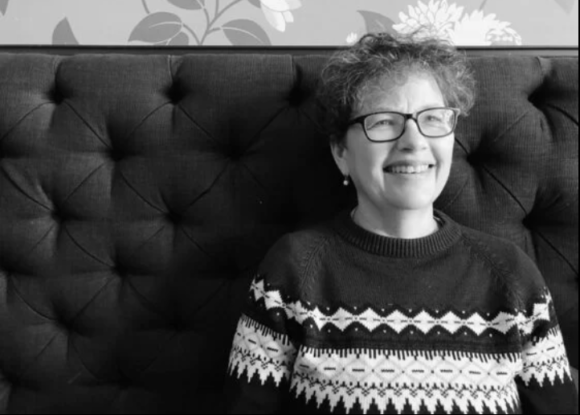 Karen Polinsky – Playwright
On the leadership team for PDX Playwrights, and author of a host of short and long works in Fertile Ground for the past three years, including the full length productions The Bad Hour and Fly Away, Breath.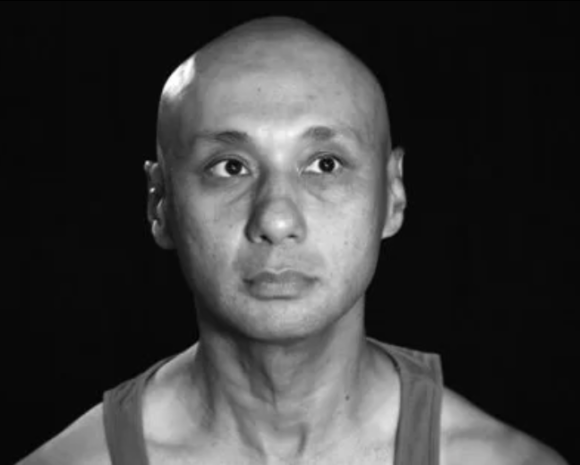 Alisher Khasanov – Director and Choreographer
Director of the Movement Theater 'Mim-Orkestr' in Moscow. He danced in various theaters in Moscow (including The Stanislavski and Nemirovich-Danchenko Theater) and in St. Petersburg. As a choreographer, he counts more than fifty productions for various theaters in Russia (the Bolshoy Theater, the Opera and Ballet Theater, the Tchelyabinsk, Maloy Bronnoy Theater etc). Khasanov has participated in various international projects, for example, at the Center for Dramatic Arts in Shanghai (Woman On A White Horse, the opera) and the Gesher Theater, Israel (White Nights, F. Dostoyevsky).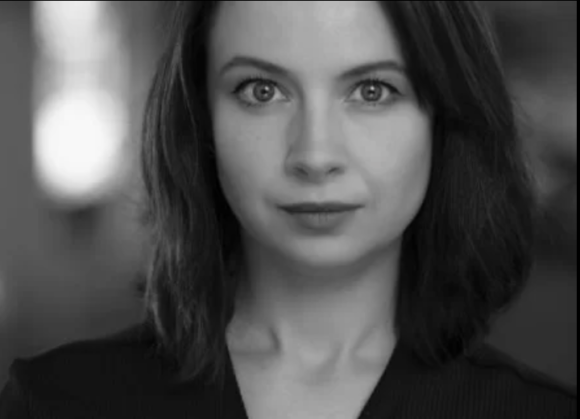 Olga Kravtsova – Producer, actor
A Portland performer and graduate student at University of Washington in the performing arts. Olga graduated from Russian Academy of Theater Arts (GITIS) and College of T. Ustinovoi with a degree in Russian folk dance. She was a resident artist at Drama Theater "A-Z" where she met Alisher Khasanov.
CAST AND CREW
Ensemble
Kylie Rose
Irina Lavrinenko
Olga Kravtsova
Leif Schmit
Mikki Jordan
Vee Mecum
Alexander Chernousov
Wynee Hu
Creatives
Christie Zhao – Project Management
Leilani – Sound Tech
Inna Pustakhanova – Costume Designer
Eric Tolley – Light Designer
Tomoé Martens – musician
Interpreter
Olga Wallace
CoHo is a nonprofit theater that heavily relies on the generosity of our community to continue. If you support our mission, please give what you can!