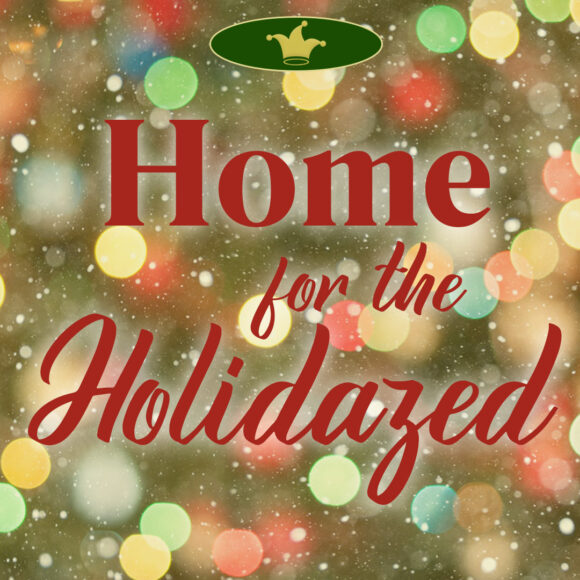 Home for the Holidazed
Presented By Nick Condon
December 7-9, 2023 @ 7:30 PM
From the creative minds that brought you MeetCute, The Imprivsed RomCom and And the Winner is… comes an all new Musical Improv Extravaganza! Home for the Holidazed is a fully improvised Hallmark Holiday Movie Musical with all of its tantalizingly tender moments and "terrible" tropes. Each evening the cast creates an all-new Holiday classic right before your eyes.
A must-see hilarious holiday production, join us for Home for the Holidazed, coming to the CoHo stage this December.
Nick Condon has been improvising, teaching, and coaching for over two decades, and has performed in nearly every state in the union. A Minneapolis native, he studied and performed at The Brave New Workshop, and Comedy Sportz, and was a founding member of Five Man Job. 
In 2006 he moved to Talkeetna, Alaska where he served as Creative Director of Denali Drama and Iditaprov. While in Alaska he produced, directed, taught, and performed all over the state. 
He moved to Portland in June of 2016 to teach, coach, direct, and perform at Curious Comedy where he was in "Pipes!", BattleAx, and directed the Rhapsody! An Improvised Musical.  He is currently a member of several troupes including Tire Swing, The Nancy Boys Mysteries, and Solitaire: The Improvised One Man, One Act, Musical.