ClownFest:
Opening Follies Clown Dance Ritual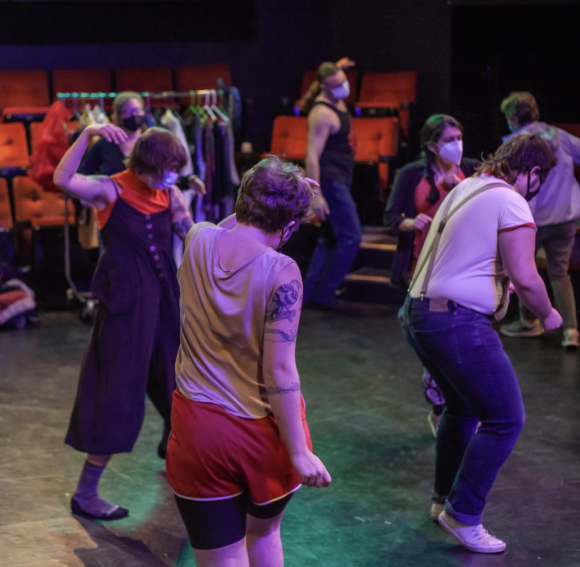 Hosted By Morgan Clark-Gaynor
September 7, 2023 @ 7:30 PM
Come one, come all to the CoHo Clown Festival Opening Follies. Join host Morgan Clark-Gaynor who will lead us in Philip Cuomo's Clown Dance Ritual. Everyone is invited to participate in this joyful, high-intensity, celebratory, guided dance ritual. Bring your dancing shoes and playful spirit, no experience is required. Costume options will be provided. 
CoHo is proud to open our second annual Clown Festival with the much beloved Philip Cuomo Clown Dance Ritual. We hope this dance allows everyone to find joy!
OF NOTE: This event is FREE and open clowns of all ages and experience levels.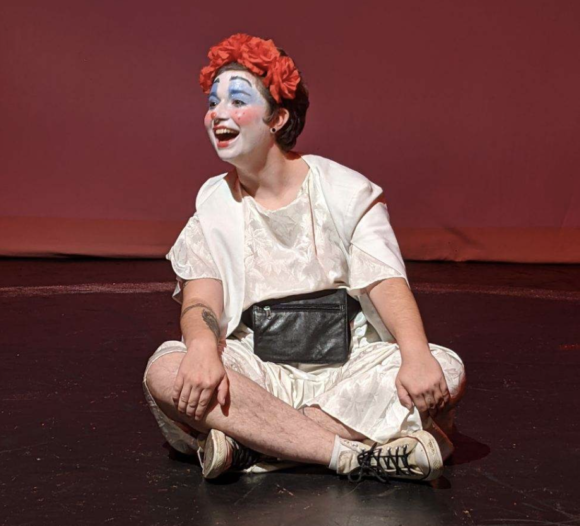 Morgan Clark-Gaynor (they/them) graduated from Lewis & Clark College in May of 2019 with a major in Anthropology and a minor in Theatre. They are an alumni of Portland Experimental Theatre Ensemble's Institute for Contemporary Performance, class of 2020. They have worked around Portland expanding their artistic pursuits in everything from comedy to administration, serving as a tech for Curious Comedy Theater and Operations Manager at CoHo Productions. They have also directed and performed in devised and traditional pieces, using theater to agitate social habits in both performers and audiences. They are currently building a continued career in Performance Studies in order to create cultural technologies for community engagement and political activation. Morgan is interested in theatre's ability to unearth new ideas and collaboratively experience the re-evaluation of everyday life.