Media Release
For immediate release
Media Contact:
Eleanor O'Brien
eleanor@eleanorobrien.com
5 weekends, 5 artists, 5 phenomenal solo shows!
PORTLAND, OR – Coho Productions is proud to bring you the cream of the crop! See five of Portland's finest solo artists perform their smash hits. From the drammy-award winning My Mind Is Like an Open Meadow to the sold-out GGG:Dominatrix for Dummies to the critically acclaimed Mr. Darcy Dreamboat, every one of these shows is a proven success and every one of these artists is a tour de force. Now they are all gathered together in one curated festival that celebrates the brilliance and creativity of these exceptional women. If you missed any of these shows the first time around, now is your chance to see what everyone was raving about.
Coho Theater
2257 NW Raleigh St. Portland, OR 97210
Thursday – Sunday, June 13th-July 14th (no show on July 4th)
All shows start at 7:30pm
Tickets – $15/ per show, festival pass $50
(advance tickets available www.cohoproductions.org)
June 13th -16th GGG: Dominatrix for Dummies – Eleanor O'Brien
June 20th – 23rd Threads – Tonya Jone Miller
June 27th – 30th My Mind Is Like An Open Meadow – Erin Leddy
July 5th – 7th Til Death: The Six Wives of Henry VIII – Tara Travis
July 11th – 14th Mr. Darcy Dreamboat – Camille Cettina
June 13th – 16th GGG: Dominatrix For Dummies – The legendary show returns! Don't miss Eleanor O'Brien's hilarious tale of training to be a dominatrix in NYC. Far from a simple guide to whips and chains,
there is a love story woven into the fabric of the S&M adventure. From the agony of junior high dances to the inner sanctum of a professional dungeon, enemas to ecstatic dance, GGG: D4D explores what it means
to fall in love with yourself, and how everyone wants to be wanted.
"Quite a remarkable bit of theatre…it's a captivating, wholly uplifting experience" (Edmonton Sun) "Surprisingly touching…beautifully tender and erotic" (Edmonton Journal)
Find out more at www.dancenakedproductions.com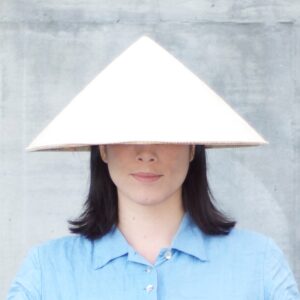 June 20th – 23rd Threads – In August of 1968, Donna Miller, a farm girl from rural Indiana stepped off a plane in Saigon. The people and events that led her there, and her ensuing adventures, make for "a wondrous ride" (Vue Weekly) that "quietly and effectively builds to a truly emotional conclusion." (Orlando Sentinel). Based on a series of interviews with her mother, Tonya Jone Miller's beautiful solo show Threads celebrates the humor, hope, love and courage that get us through tragedy. The story is a haunting reminder of how connected we are, how we never know the influence a seemingly small action might have, and how in the span of an instant, some people change our lives forever. "Miller has created a true object of beauty – don't miss the chance to witness it." (Winnipeg Free Press). Find out more at www.threadstheplay.com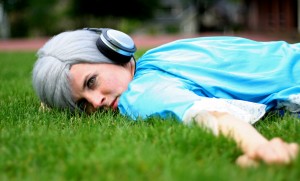 June 27th – 30th My Mind Is Like An Open Meadow – The winner of the 2010-11 Portland Drammy for Outstanding Production of the Year, Erin Leddy's solo show has been called "something quite
extraordinary" (Seattle PI) and "an oddity to be treasured" (New York Post). In 2001, Erin lived with her grandmother for a year and recorded her memories. These tapes form the bones for this solo performance, a sonic-driven meditation on consciousness, memory and things passed down through generations. Erin has toured to New Orleans, Vancouver BC, Seattle, Massachusetts and New York City, and is delighted to bring
the show back to Portland. Find out more at hand2mouththeatre.org
July 5th – 7th Til Death: The Six Wives of Henry VIII– Tara Travis wowed the Canadian fringe festival circuit with her extraordinary show in which she portrays ALL of Henry VIII's 6 wives. Lauded as "…one of the most impressive acting feats in the festival!" (Winnipeg Free Press), this show sold-out city after city. In this highly comedic historical romp, the action takes place in the afterlife. One by one, the wives of Henry VIII arrive, much to the shock and dismay of each previous wife. What culminates is the heated frenzy of an ex-wives club where these women swap stories, toss Anne Boleyn's head around, and fight for the right to be acknowledged as Henry's true bride and eternal partner. But when Henry arrives…everything changes. "The idea is as brilliant as the execution is funny!" (CBC). Find
out more at www.monstertheatre.com
July 11th – 14th Mr. Darcy Dreamboat – Catch a ride on the Dreamboat with all your literary crushes in Camille Cettina's original one-woman show.  A visceral celebration of the joy of reading books, this literary frolic is a mash up of books and characters – from Nancy Drew to JD Salinger, T.S Elliot and the romance and fantasy of Jane Austen. Audiences embark on a journey through literary worlds they have known and loved, guided by "the kind of instantly charming performer that any theatergoer might be happy to watch". (The Oregonian) Find out more at www.pushleg.com