NIGHTLIFE: Two White Stripes
NIGHTLIFE Presents: Two White Stripes

Written and produced by Kwik Jones
Live Streaming @ 9 PM on Twitch
January 7, 2023
Join us for CoHo NIGHTLIFE with Kwik Jones, a local playwright, television writer, director, and producer, bringing his latest work, Two White Stripes, to the CoHo stage. 
Returning to work from a suspension, Zora, a metalhead hippie, learns her customer, Max,  a recovering pill addict, has lost his best friend. He battles to find reasons not to succumb to the grief he's experiencing and go back to his addictive ways. He learns after the tragic death of  Zora's father, she dealt with the same roller coaster of emotions.  She warns Max the ride isn't over quickly, but the ending will have you drinking the Kool-Aid of acceptance.
Will Max ride the ride without falling back into destruction or will the Kool-Aid be too bitter to drink? Find out when you tune in to Two White Stripes on CoHo NIGHTLIFE.
CoHo NIGHTLIFE is a late-night, virtual, live-streaming program. Featuring a series of local performances, NIGHTLIFE shows are performed live at the CoHo Theater and streamed to Twitch. Audience members are invited to watch the show from any internet-connected device and can engage with the performance and other audience members through the Twitch chat feature, creating a more interactive, personalized viewing experience. Say hey to your friend in the virtual seat next to you, send a shoutout to the artist on stage, or ask questions directly to your CoHo MC – enjoy the rare opportunity to directly connect and interact with your community about a show, during the show, in real-time. 
There are no tickets to CoHo NIGHTLIFE shows – these events are FREE and everyone is invited! Instead, audience members are encouraged to tip NIGHTLIFE artists directly during the performance. Love the arts and want to show your appreciation? Recognize a friend in the show? Super impressed with something that just happened on stage? Log in to your Twitch account to donate directly through the chat feature (we'll send you the link during the show) and we'll make sure 100% of your tip goes directly back into the artist's pocket. 
In order to receive a notification when we go live or to tip your artists during the show, you'll need to be subscribed to our Twitch channel.
Follow these steps to join the CoHo Twitch community.
After you visit us on Twitch, log in or sign up, then click "Follow". This subscribes you to our Twitch channel, which allows us to send you notifications via email or using the Twitch app when CoHo goes live. When you receive a notification, simply click on it and it will redirect you to our Twitch channel where you can tune in to NIGHTLIFE from wherever you are.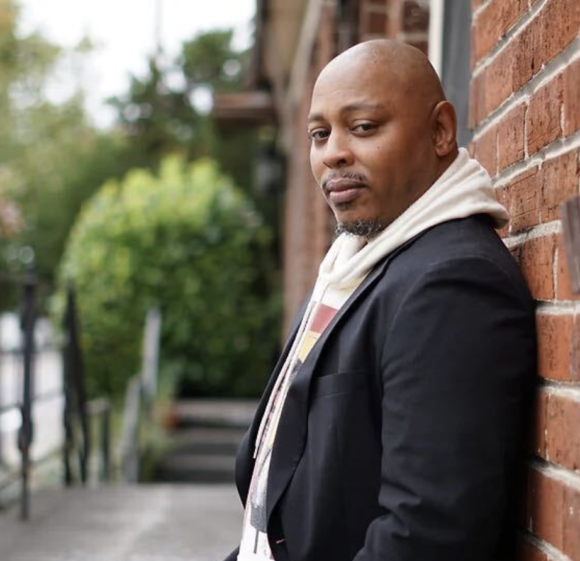 Kwik Jones (Playwright/Producer) has been writing, directing, and producing plays for twenty-nine years. A theater major at Goddard College. Kwik has developed plays such as: A Strange Seed, Forgotten Soul, Voices, Black Like me, Jupiter is Stormy, Spotlight, The Code, Puzzle Dream, Conversations, Organ, L.U.S.T, Both Sides of the Fence, Sweet Mother Jones, Memphis Bound, Water Boyz and many more.
Awards and honors are such: The Portland Civic Theater Guilds New Play Award, for his play Cat Napper. A finalist for the Downtown Urban Arts Festival in New York City for his plays Memphis Bound and Water Boyz, which was also selected as a finalist for the PNMC New Play Readers Series Festival. He was named a semifinalist for the Lanford Wilson Festival for the play The Closet Pigeon. Recently his play A Strange Seed was chosen as one of the six finalists in The Portland Civic Theater Guilds New Play Award and just recently became a semifinalist at the 2022 National Playwriting Conference.
2022 Semifinalist for National Black Theatre's I am Soul Playwright's Residency Program. Winner of the 2022 Texas State University New Play Development Workshop for his play A Cup of Life.
Recently he was commissioned by The Robey Theater in Los Angeles, California for a new work: Man's Favor Devil's Plan. Currently he is working on a new play, We Act, which he has been commissioned to write for the upcoming book (ed. Jose Casas and Tiffany Trent) Every Great Dream: Visioning African American Theater for Young Audiences, which will be published by Dramatic Publishing. He's also 1 out of 16 playwrights commissioned to write a BIPOC Superhero play that will be published on Dramatic Publishing.
---
Kenneth Dembo (Director) is a native Oregonian with over 30 years of acting, directing, and stage managing credits, which include: Alice In Wonderland, Black Nataivity, Hamlet, Two Trains Running, The Misanthrope, Tartuffe, To Kill A Mockingbird, You Can't Take It With You, Measure For Measure, Othello, Of Mice & Men, Driving Miss Daisy, Master Harold And The Boys and A Midsummer Night's Dream 
Kenneth is also a member of the Board Of Directors of Passinart: A Theater Company.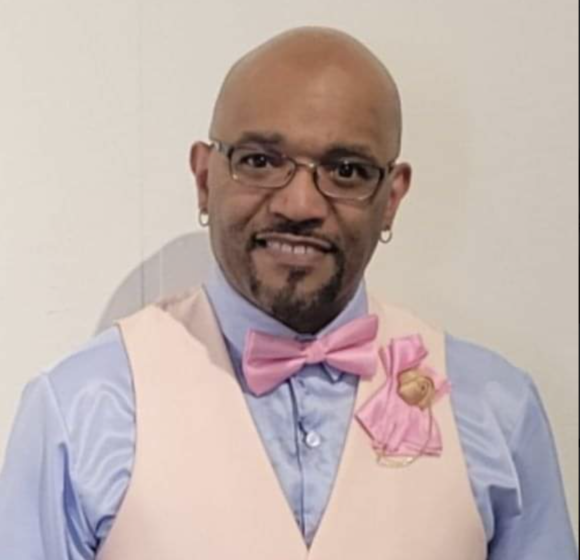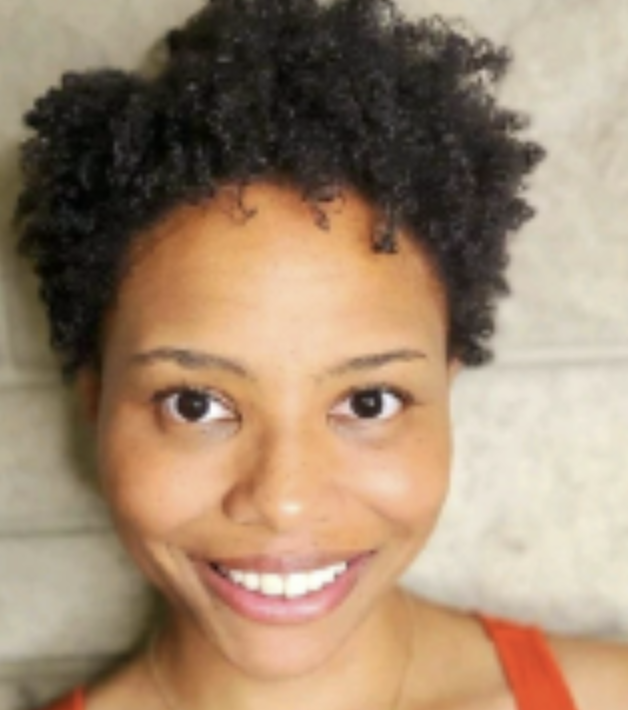 Kelli Bee (Actor, she/her) is so blessed to be back on stage with this production of Two White Stripes. She's been keeping busy with commercial, film, and print work over the past few years and was last seen on stage as Yolanda in Crowns at Portland Playhouse. Other stage credits include Rock of Ages (Justice u/s), Annie (Lily St. Regis), Bare: A Pop Opera (Kyra), Hairspray (Dynamite), The Wiz (Glinda), Dreamgirls, Ragtime, Rent, and Urinetown. Much love to my family and to Actors in Action.
Ian Adema (Actor) has been professionally acting for over ten years. He spent over eight years in Los Angeles where he trained at the Lee Strasberg Theatre & Film Institute and worked in front of and behind the camera but got his start acting doing theater in college. He's originally from Lawrence, KS and a big geek at heart. He loves fantasy, exploring castles in Europe, hiking, movies, and deep conversations with friends.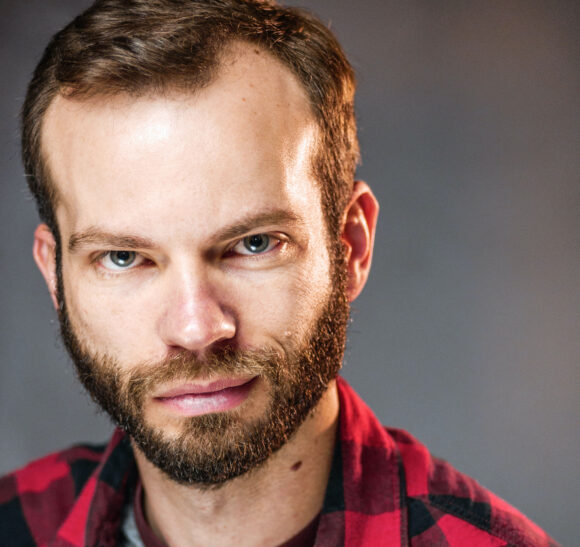 ***CoHo NIGHTLIFE has been made possible by a grant from the City of Portland, Office of Community & Civic Life. Any views, findings, conclusions, or recommendations expressed in this program do not necessarily represent those of the City of Portland or the bureau.***
CoHo is a nonprofit theater that heavily relies on the generosity of our community to continue. If you support our mission, please give what you can!