When Philip's Glass Menagerie opens on January 19 as part of the city-wide Fertile Ground Festival of new work, audiences will experience a reinterpretation of Tennessee Williams' classic through the extreme physical, and often comical, expression of clowning. Director Philip Cuomo and members of the CoHo Clown Cohort have developed a specific language of movement to re-imagine this emotionally intimate memory play as a comedy with pathos, a little bit of drag, and elements of silent film. Production Designer Amy Chiao has been working closely with Philip and the Cohort to construct a visual vocabulary (including scenic, costume, and props design) that both unifies and amplifies the seemingly disparate ingredients.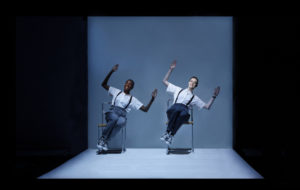 Inspired by the title of the play itself, Amy was interested in the challenge of combining aesthetics of Philip Glass music with Glass Menagerie. Subtle elements of the scenic design are inspired by Robert Wilson's productions (including Einstein on the Beach, Wilson's legendary operatic collaboration with Glass), such as staging square and rectangular spaces for the characters.
Amy's approach to costuming is heavily influenced by silent film, especially actors Buster Keaton and Harold Lloyd, who fit perfectly with the Clown Cohort's language of movement.
Through props, Amy especially enjoys designing imaginative, exaggerated, and humorous objects that reveal the spirit of the character who owns or interacts with them. Because this is a memory play, as Amy designs she holds onto the idea that a memory is an action in the present of the past that isn't always grounded in reality.
Join us at CoHo January 19-27 to experience the union of physical and visual, intimate and ridiculous, and hilarious and sentimental in Philip's Glass Menagerie.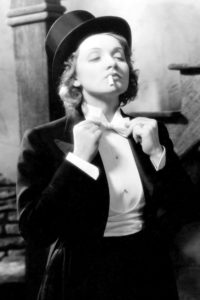 Amy Chiao is an artist and designer working in costume, props, performance, and video based in Portland, Oregon. Originally from southern California, Chiao comes from an eccentric family of Cantonese musicians and composers, opera singers, and mannequin manufacturers. She holds a BFA in textiles from Rhode Island School of Design 2014, where she also dabbled in performance at Brown University. Her recent theater design work includes PETE's Uncle Vanya as props designer/set dresser and Holiday Shorts & Songs with Philip Cuomo and CoHo Clown Cohort as production designer. She is excited to be back at CoHo working on Philip's Glass Menagerie. See more of her work at amychiao.com