CoHo Productions with Tamara Carroll &  Beth Thompson present 
This Girl Laughs, This Girl Cries, This Girl Does Nothing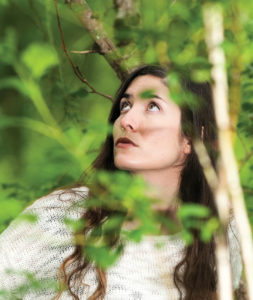 by Finegan Kruckemeyer
February 9 – March 3, 2018
Directed by Tamara Carroll
"Once…Twice…Thrice upon a time, a girl was born."

The third show in CoHo's 22nd season tells the story of three young women coming of age as they leave, journey, grow, change, and eventually return to the place they know as home. The extraordinary cast and director of Finegan Kruckemeyer's This Girl Laughs, This Girl Cries, This Girl Does Nothing are agile, skillful storytellers who are eager to bring this intergenerational myth to audiences of all ages. Meet them here: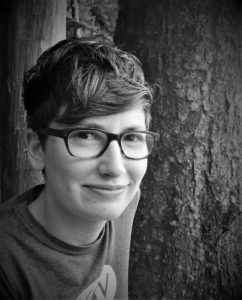 Tamara Carroll (Director/Co-Producer) is a director of theatre for all ages with a passion for work that is thematically challenging and aesthetically compelling. A founding member of Action/Adventure Theatre, Tamara currently serves as Program Director for Kaiser Permanente's Educational Theatre Program, in collaboration with Oregon Children's Theatre, and is a proud member of the Anonymous Theatre Company board and the Drammy Committee. Previous Portland directing credits include School Dance, Danny and the Deep Blue Sea, and Fall of the House at Action/Adventure Theatre, Pterodactyls (Theatre Vertigo), and Glengarry Glen Ross (defunkt). Tamara holds an MFA in Drama & Theatre for Youth & Communities from the University of Texas at Austin, where they focused in TYA directing, new play development, and devising socially engaged theatre.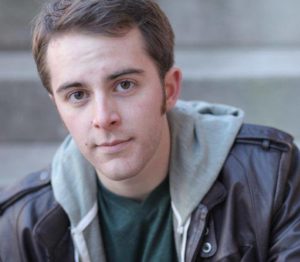 Conor Eifler (Younger Man) is an actor/writer/banjo-picker whose recent performances include Judy Moody & Stink and the Mad Mad Mad Mad Treasure Hunt, The Miraculous Journey of Edward Tulane (Oregon Children's Theater), Vanessa Goodwin: The Adventures of A Thoroughly Modern Argonaut (Action/Adventure Pilot Season, which he also wrote), The Reluctant Dragon (Tears of Joy), Sleep Rock Thy Brain, 27 Ways I Didn't Say "Hi" to Lawrence Fishburne, Romeo and Juliet (Actors Theatre of Louisville), The Tens, The Free Life II (Actors Theater of Louisville a/i company) MONTANA Pitches… (Ars Nova, ANT Fest, devised with MONTANA), Agatha Christie's Lost and Drowned (Dixon Place, devised with MONTANA) and he performed in his own play, Red and Purple, at the Samuel French OOB Festival.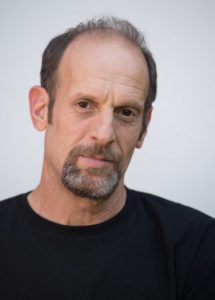 Duffy Epstein (Older Man) has been acting in Portland for over 30 years. Favorite roles include Slank in Peter and the Starcater, Irwin in Ma Rainey's Black Bottom (Portland Playhouse); Cash in The Pain & The Itch (Third Rail); Harold in I Want to Destroy You (Theatre Vertigo); Ziggy in Sideman, Ensemble of The Laramie Project, and Buzz in Love!Valor!Compassion! (Artists Rep). He was most recently seen onstage in CoHo's production of db, and Water by the Spoonful /The Happiest Song Plays Last for Profile Theatre. He has appeared on television in Grimm, The West Wing, ER and General Hospital.
Sharon Mann (Older Woman) most recently appeared as Aunt Pat in Tom(boy) Sawyer (Quintessence) and as Stephanie in the world premier of Rob Handel's I Want to Destroy You at Theatre Vertigo. Some of Sharon's other credits include: Persuasion (Quintessence); Tough Titty (PassinArt); Hot 'N' Throbbing (Arts Equity); The Lion, The Witch and the Wardrobe (OCT); The Diary of Anne Frank (NW Children's Theatre); The Secret Garden (STAGED); Laramie Project (ART); and Soldiers Heart (Well Arts).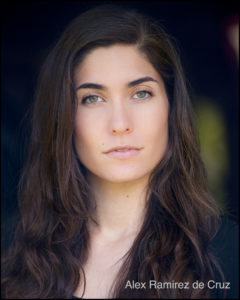 Alex Ramirez de Cruz (Carmen) is a Portland-area actor, deviser and theatre-maker. Favorite credits include: An Octoroon (Artists Repertory Theatre), 26 Miles (Profile Theatre), The Oregon Trail (Portland Center Stage), db (CoHo Productions), Passion Play (Shaking The Tree & Profile Theatre), Dance For a Dollar, (Miracle Theatre), and Bloody Bloody Andrew Jackson (Portland Playhouse). She is dedicated to creating original devised theatre and is a proud member of String House, an independent producing title and new works laboratory, nominated for two Drammy Awards for Best Devised Production. Alex is inspired by the impact theatre has on Portland's youth and is proud to work as a performer with Portland Center Stage's touring education program, All is Fair in Love and Shakespeare.
Jen Rowe (Albienne) recently devised and directed a reading of the new work "Thanksgiving Scene" withCoHo Lab and directed Tender Napalm at Shoebox Theatre and This Girl Laughs, This Girl Cries, This Girl Does Nothing at Western Oregon University for their spring 2017 mainstage. She has produced and directed seven projects for the Quick and Dirty Arts Project, which she founded in 2010. Directing credits include How We Got On and Subject To Change (Portland Playhouse), and as an actor her work has been seen at Portland Center Stage, Artists Repertory Theatre, Third Rail Rep, Portland Playhouse, Miracle Theatre, and CoHo. Television credits include Discovery Network's The Satchel, TNT's The Librarians, andNBC's Grimm. Film credits include Moral's Inc., You Could Be Anywhere and Road to Bob. She is represented by Q6 Model and Talent.
Beth Thompson (Beatrix/Co-Producer) has collaborated with many local companies as an actor, deviser, teacher and producer. Favorite roles include Woman in Tender Napalm with Dancing Brain Productions, Orlando in Orlando at Profile Theatre, Miss Julie in Miss Julie and Catherine in Suddenly Last Summer at Shaking the Tree, and Bear in The Snowstorm with Many Hats Collaboration/CoHo. Her work as a deviser was cemented through creating original work with The Forgery Theatre Collective, and collaborations rooted in physical theatre with Shaking The Tree and Many Hats Collaboration. Producing experience includes work with Forgery Theatre Co, Theatre Vertigo and Dancing Brain Productions.