By: Morgan Clark-Gaynor
The question of our times, as it seems to me, is how do we simultaneously remain autonomous individuals while also working in constructive collaboration? When I set out to ask Portland Experimental Theatre Ensemble (PETE) about their latest iteration of the Institute for Contemporary Performance (ICP), I didn't expect this question to be addressed. As an ICP alumni myself, I reconnected with PETE and some of their most recent ICP students to ask how their art has changed in the last year. I learned that PETE's ICP cohort used the past year's mandatory isolation to make intentional adaptations, namely in order to preserve their collaborative craft. Through practices in focused naming, experimentation, and snowballing, cohort members were able to locate themselves in relationship to each other and build performance out of their connections. From within the deeply challenging circumstances of the COVID-19 pandemic, ICP was able to model a laboratory for revolutionary creativity. 
My ICP cohort, that of 2019-2020, was disbanded on a heartbreaking note. Traditionally, ICP puts on a big festival at the end of their year-long intensive in devised theatre-making. Due to the COVID-19 pandemic, my cohort was not able to produce work, and we were scattered away from each other. When PETE decided to formulate a new cohort for a 2020-2021 iteration of the program, they invited alumni to join. While I was excited by the opportunity to create, I simply did not have the resources to continue my training. While ICP faded from the foreground of my awareness, its new cohort was hard at work, creating new and exciting forms of theatrical methodology. 
This last week, I sat down with Rebecca Lingafelter and Cristi Miles, two members of PETE and instructors in the ICP program. After listening to their accounts of last year's ingenuity and creative adaptation, I swung over to the students to trade a penny for their thoughts. I spoke with Rachel Wells and Kelsea Vierra Ashenbrenner, two of my former cohort-mates that went on to continue their education into this year. I also spoke with Logan Ridenour-Starnes, who joined the program for the first time in 2020. I have woven these interviews together into a non-linear expression of their non-linear expression. Stick with me, I swear it'll make sense in the end.
Emergence
"Emergent strategy is how we intentionally change in ways that grow our capacity to embody the just and liberated worlds we long for." (brown, 3)
In her classic fashion, Rebecca just said it – "This idea of emergence was really central as a pedagogical approach, and came out of work PETE was doing in the Spring in our Anti-Racist work and some re-naming of things." This year, the ensemble discovered adrienne maree brown, a Black queer science fiction writer and social movement visionary. brown's book, Emergent Strategy, and its concepts of emergence and adaptation served as a foundational tool in crafting this year's cohort. Rebecca went on, 
"This year we tried to center the ideas of emergence. And this really shifted how we made the festival. In the past, participants made a bunch of work and then proposed a new thing. This year, students came back from Winter Break with compositions based on all of the work they had made in the fall. They made a new piece based on that work, not just work they had made, but work everyone had made."
She was correct, of course. In my year at ICP, we went away for winter break and came back with proposals for entirely new work. This year, the students practiced noticing what was already emerging from amongst them in order to harness and embolden it. Rebecca called this pivot in approach "seismic" and ensured that the ensemble will use this strategy again in the future. 
I was hearing that ICP was being intentionally adapted, just like adreinne maree brown would suggest, in order to fulfill the needs of the current moment. This got me thinking about how ICP is an evolving event and an example of both human agency and humility. In order to have a project that both persists and changes rigorously, those creating it must release control. Cristi affirmed this notion when she spoke to ICP's ongoing becoming. "We dreamed it, if I can be so bold to say. We want to be in the room with emerging artists and really take these ideas we believe in of lateral/horizontal structure and ensemble creation, poke at them, prod at them, and continue to iterate that idea." Out of this work, PETE has developed a style of collaborative creation and self-actualization. As Cristi put it, the instructors have developed a style of listening to their students in order to best facilitate the art that is authentically arising, while also ferrying them towards the ensemble's dream.
In the flattening of power also comes the flattening of time. Rebecca said, "Because we do value this thing of emergence and saying 'yes' to the thing that is arising, the program is different every year. It isn't a trajectory towards greatness or something… We aren't on an upward slope towards the pinnacle, but rather leaning into iteration." ICP is never in its perfect form, it is always in process. In other words, the natural state of PETE's work and the ICP program is change. There will never come a day when it is done or complete, it will simply always continue. "It's an understanding of the artistic process as a laboratory, as a science experiment. You're constantly asking questions and those questions lead to more questions, and those questions lead to more questions. It's always gonna look different."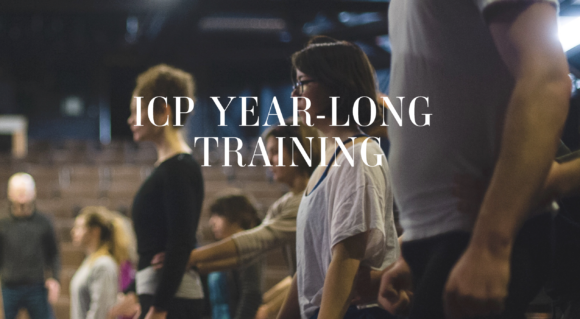 Falling Away
"Adaptation reduces exhaustion. No one bears the burden alone of figuring out the next move and muscling towards it. There is an efficiency at play–is something not working? Stop. Change. If something is working, keep doing it–learning and innovating as you go." (brown, 71)
Rachel confirmed Rebecca and Cristi's assessment of the ICP experiment. She recounted how she and her cohort-mates had once asked Rebecca why she wasn't critiquing them more harshly. Rebecca told them that while they were generating, there was no use for value determination – they needed to simply make. As Rachel put it, "A lot of stuff just happened. It was really natural like, 'let's just make a bitch ton of stuff and see what happens.' It was cool because there wasn't any pressure on the stuff we made. We just started making." From this point of free fall, the group agreed to let what existed between them naturally emerge. Kelsea told me that there were many more pieces that were meant to make it into the final festival, but they fell away. This was understood as a natural evolution of the festival's manifestation.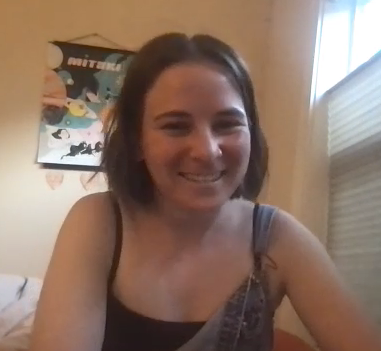 "What was my identity before?" -Rachel
Just as the festivals' form came from a storm of open-ended creation, so did the cohort's aesthetics as individual artists. Logan recounted that "Coming into the program I didn't think of myself as a performer at all. Since I've come back to theatre, I've been doing dramaturgy and directing, and getting interested in some design stuff and playwriting." From within ICP, Logan's identity as a performer took form. Along with this identity also came her fascination with archetypes. "I have been learning about archetypes, so I think that that kind of emerged and was super helpful in terms of making art in the ways I want to make art. In terms of how are we, as aspects of the universe manifesting opportunities to empathize with other aspects of the universe?" They noted that the program helped narrow down their interests from a bubbling chaos of possibility; they were able to let excess fall away until they had a more specific mission.

Intentional Adaptation
"I am talking about the combination of adaptation with extension, wherein the orientation and movement towards life, towards longing, is made graceful in the act of adaptation. This is the process of changing while staying in touch with our deeper purpose and longing" (brown, 70)
Emergence, as adrienne maree brown posits, is an essential part of intentional adaptation. She asks her readers to combine desire with change in order to manifest better futures. This, incidentally, was something that ICP is structured to do. Every year, old cohorts leave. Every year, new cohorts emerge. From this constant, intentional cycling, the program evolves with enormous amounts of awareness and observation. "It wakes us back up," Cristi said. "It makes me look at my ensemble members anew. It just wakes me back up to the work, to each other, to the questions." Rebecca agreed, saying that having new, young artists cycling through the ensemble's process keeps their work sustainable. She said, "It's so important for any ecosystem to have new things enter it."
Though this approach already existed in PETE's structure, this year's ICP cohort invigorated it. Rebecca told me that one of their intentions for this year was to practice the skill of adaptation in earnest. "There are many ways to practice it that aren't just like a deer in the headlights response to COVID, but actually inside of the work there can be an adaptability and resilience. That is something that we value and can be applied to what's happening in the world." She said that PETE brought in Nate Cohen to do a workshop around performance and protest, which really rose out of what was happening in Portland on the streets. "If you're performing on the streets, you have to think about protest. And I think that's gonna continue to be a part of the program. It's all chorus, iterative, responsive – those are the goals." In response to COVID and the explosion of Portland's protest scene this year, PETE embraced necessary change and carefully crafted their evolution.
Distancing and Merging
"I want to hear what y'all think, and what you're practicing in the spirit of transformative justice. Towards wholeness and evolution, loves." (brown, 150)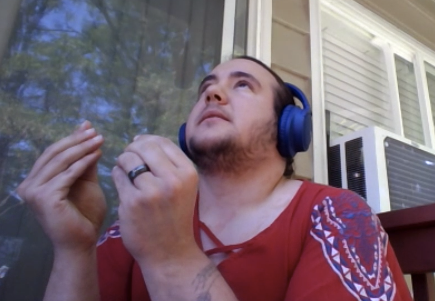 "Who is the piece for?" -Logan
Performers' relationship to their audience was a primary issue that needed attention. Cristi told me how considering this problem was a cyclical process of assessing and re-assessing the intersection of safety and creativity. "The audience became a character for us in our work. They're always a character, but we focused on truly caring for them and really making sure that they were feeling safe. I know one of the early shows even incorporated handwashing before you entered the space." She and the rest of PETE and ICP had to consider how to balance the generosity of art and the generosity of safety. As they explored this balance, new artforms arose out of a continued practice in community care and dedication to craft.
Audience relationality was among a myriad of other intentional adaptations. PETE merged ICP members into their company productions, Weatherroom and Fronteriza, something that had not been done before. This was done out of necessity and lack of resources, but ended up being extremely powerful. As Rachel put it, "That was wild, being welcomed into their process for their projects. That was amazing. Weatherroom was pivotal for me, it changed the way I view performance. I finally figured out presence and what presence feels like." Kelsea affirmed that this integration was the best part of her experience in the program, and gave her previously inaccessible opportunities for growth.
The Revolution
"My dream is a movement with such deep trust that we move as a murmuration, the way groups of starlings billow, dive, spin, dance collectively through the air – to avoid predators, and, it also seems, to pass time in the most beautiful way possible…Imagine our movements cultivating this type of trust and depth with each other, having strategic flocking in our playbooks." (brown, 71)
When I asked Cristi and Rebecca how they would describe ICP's evolution with sensory language, Rebecca chose "dandelion." She said, "There's a little dandelion to it, because of the way we're hoping to seed the revolution." When I asked for more information, she said,
"It's an investment in the tradition of collective art making. There's this long history of people making theatre in collective ways, it's only in the last 70-75 years that we've started to do this top-down, hierarchical, individual artist auteur vision of making performance. If you look at theatre history, it's not the way we've done it for millennia. One thing that is distinctive about [PETE's] art form is that it is collective. So we should embrace that as opposed to trying to cram it into these corporate models."
Cristi went on to describe how PETE's form of theatre-making was a means of practicing her desired method for living in the real world. When I asked how theatre brings about collectivization, Cristi responded – "It's about presence. There's this way of creating that requires everything in me, of me…I practice the way that I wanna be in the world in laboratory with my fellow creators that then makes me braver to be that way out in the real world." With this in mind, PETE is fashioning a space where people can come, evolve, and bring their new capacity for collaboration into everyday life.
PETE's awareness of the theatre-life relationship was reiterated in Logan's testimony of her experience. Logan told me that one of the reasons why they chose ICP was because the program made them feel valued as a human, not a producer of goods. She said, "That's something I really appreciate and not something I've felt at other places I've tried to do theatre in." Along these lines, they noticed that they felt free to talk about anti-imperialism and decolonization in the institute, that there was a preexisting understanding of the complicated social and political scape within which we perform. She went on, "There's an understanding that we can do our part to dismantle those systems internally and around us, but there's not that pressure that 'you as a group have to dismantle the entire thing', which is something I sometimes feel at other places." Through their focus on radical change in theatre, PETE and ICP are humanizing the interpersonal dynamics within their community, and learning how to participate in larger systemic shifting.

"It's good kindling." -Kelsea
Rachel noted how the social and virtual constraints of this year uplifted cohort members' senses of autonomy and connection. "We spent so much time working apart, but we worked together better. The ensemble felt really strong despite not training together or being in the room most of the time." Continuing along this narrative, Kelsea expressed how ICP gave her a much-needed outlet for collaboration. Because cohort-mates were isolated away from each other, they got to know each other very intimately. "We were doing things solo, so it was really personal. When you're watching one person doing something, you can't take your eyes off of them. You can't get distracted." Through this distant intimacy, individuals were able to intentionally determine what they wanted to learn from each other, and what others had that they lacked. In their autonomy, they were able to serve each other fully as collaborators.
I noted how notable this note was. How incredible that these people were able to find sustainable, rigorous, trusting connections with each other via their rigid boundaries that kept them apart. I told Kelsea this, I said "That sounds really empowering and autonomous and simultaneously collective – which is kind of the question of our generation: how do people be free and individual while also…" She finished my sentence with, "Having to work together to sustain the human race." Yes. Right. How do we simultaneously remain autonomous individuals while also working in constructive collaboration?
---
adrienne maree brown often publishes her name non-capitalized. In order to honor her choice of self-expression, her name will be similarly published here.
 This organizational strategy is investigated in brown's work as she continues the legacy of her hero, Octavia Butler. Butler's extremely influential pieces, Parable of the Sower and Parable of the Talents, flesh out the fantasy of 'God as Change.'
SOURCE: brown, adrienne maree. Emergent Strategy. Edinburgh, AK Press, 2017.