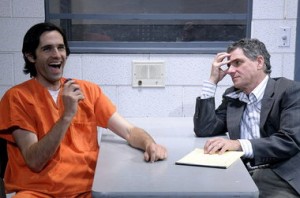 New praise for Continuum!
Director Stan Foote dealt admirably with his own "shape of the problem" by rendering the script's complexities and nuances with great clarity and by drawing engrossing performances from Robert McGranahan as Peter and especially from Matthew Dieckman as the fidgety, glitchy, possibly mentally ill Craig.
Read the rest of the review here.