Directed by Brandon Woolley
Featuring Isaac Lamb and Laura Faye Smith
January 25 – February 16, 2013 (PWYC Preview Jan. 24)
Thurs-Sat at 7:30pm, Sun at 2
Watch the interview with the director and cast.
Tim, a burned out standup comedian has a gig at a motel in International Falls, Minnesota. Aspiring comedian and motel desk clerk, Dee, ends up in Tim's room one night after his performance. The night turns into a philosophical discussion of comic theory, marriage, parenthood and religion. The line between comedy and tragedy is blurred as both characters are forced to ask , "Now what?" The Dallas Morning News wrote of the workshop production, "International Falls is so much fun to watch and so painful when it wraps itself up," and D Magazine called it "blazing good."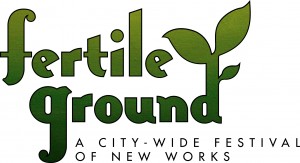 CoHo is proud to present International Falls as part of Fertile Ground, Portland's city-wide festival of new works. Purchase Fertile Ground passes through this link, and tell 'em we sent you! When you do, CoHo will receive credit for your purchase.
Please join us for a post show discussion following the performances on February 2nd, 3rd and 9th and on February 10th for a special Comic Round Table.
Click here to download the International Falls playbill
International Falls
By Thomas Ward
– World Premiere –
Directed and Co-Produced by Brandon Wooley
[table]
Cast
Tim, Isaac Lamb
Dee, Laura Faye Smith[/table]
[table]
Creative Team
Scenic Designer, Cameron McFee
Lighting Designer, Jennifer Lin
Sound Designer, Em Gustason
Technical Director, Demetri Pavlatos
Stage Manager, Amber Peoples
Assistant Stage Manager, Natalie Gullo[/table]