CoHo Productions and Rolland Walsh present 
Year of the Rooster
by Olivia Dufault
October 27 – November 18, 2017
Directed by Alexandra Kuechler-Caffall
"Ya gotta have winners and losers in this world."
October brings us changing leaves, sweater weather, rain gear, and a furious foul-mouthed comedy with plenty of chicken nuggets and honey mustard dipping sauce. Olivia Dufault's frenetic Year of the Rooster explores the culture of poverty and violence that perpetuates toxic masculinity in America with humor, pathos, and talking roosters.  Meet the cast and director who are bringing the second show in CoHo's 22nd season to life.
Sam Dinkowitz (Odysseus Rex) is familiar to Portland audiences due to his work with Post5 Theatre, Profile/Shaking the Tree, and Artists Repertory Theatre. He is the founder of Spectravagasm Sketch Comedy, now in its 5th year of producing spectacle-based irreverent late night laughs. Sam has a BFA in performance from Southern Oregon University, and has appeared onstage with Oregon Shakespeare Festival, Utah Shakespeare Festival, and Idaho Repertory Theatre. TV/Film credits include Leverage and The Librarians. Year of the Rooster is his first production with CoHo.
Ahna Dunn-Wilder (Philipa Long) is an actor, teacher, and designer. Before moving to Portland in 2013, Ahna was a company member and teacher for Island Shakespeare Festival. She continues to mold young theatrical minds as Program Director for Isinglass, a local theatre think-tank that hosts an annual youth theatre empowerment program called Egg. Previous credits include: The Maids (Claire), The Amish Project (America), Sense and Sensibility (Marianne), The Tempest (Trinculo), Taming of the Shrew (Bianca), Much Ado About Nothing (Hero), Crimes of the Heart (Babe), Little Women (Meg). She is an Associate Artist with Theatre Vertigo, holds a BA in psychology from the University of British Columbia, and is a graduate of Portland Actors Conservatory.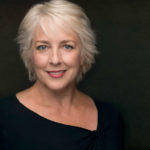 Paige Johnson Jones (Lou Pepper) is a Portland theatre powerhouse. She has played the title roles in Mother Courage (Theatre Vertigo) and Richard II (NWCTC), performed in My Fair Lady (Broadway Rose), The Garden Party (defunkt theatre), Inspecting Carol (Artists Repertory Theatre) and myriad other productions on just about every stage in Portland.  Television/film credits include The Librarians, and she has also narrated over 30 audiobooks – that means you can take Paige's velvety smooth voice with you almost anywhere! 
Alexandra Kuechler-Caffall (Director) is a Brooklyn-based Stage Director originally from Sandy, Oregon. She began her career working as a costume designer at Artists Repertory Theatre until moving to New York City to pursue her MFA in Directing at The New School. CoHo is so excited to welcome her back to Portland for Year of the Rooster. Recent productions includes Hamlet (St. Johns, NYC), Enemy of the People (University of Rochester), Chop Your Own Wood (NY International Fringe), and What's Your Name Dear? (Atelier Roquette). Her work has appeared at The Duke on 42nd, Baryshnikov Arts Center, NY International Fringe, Curtis Institute, Walker Arts Center and The Public Theater. In 2015 she co-founded Bonneville Theater Company with her husband Tyler Caffall and playwright/actress Lindsey Trout Hughes. Upcoming work includes adapting Don DeLillo's White Noise for the stage with regular collaborator Daniel Fish.
Michael O'Connell (Dickie Thimble) is a Portland theatre stalwart, last seen at CoHo in The Few by Samuel D. Hunter. Michael is a certified Fitzmaurice Voicework Associate Teacher, and teaches at Portland State University and privately throughout the community. MFA, University of Missouri at Kansas City. Here are just a few of his acting credits – Third Rail: The Nether, The Realistic Joneses, The Night Alive, Middletown, The Lying Kind (Drammy), A Skull in Connemara, Shining City, and Recent Tragic Events (Drammy). PETE: Three Sisters. Portland Center Stage: Much Ado about Nothing, Another Fine Mess. Artists Repertory Theater: House and Garden, A Midsummer Night's Dream, An Owen Meany Christmas Pageant, Art, The Weir, and Three Days of Rain. Portland Playhouse: Telethon, and The Huntsmen. Profile Theater: The Homecoming. New York: Leir Rex, La Mama; Pentecost, Five Points Theater; The Middle Watch, Theater Outrageous; and Lovers at the Players Club. Regionally: A Christmas Carol, Two Gentleman of Verona, and Speed the Plow, UMKC; Suburbia, The Unicorn Theater; and Taming of the Shrew, Heart of America Shakespeare Festival.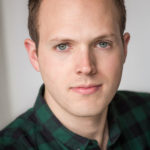 Rolland Walsh (Gil Pepper) received his MFA in Acting from The American Repertory Theater / Moscow Art Theater School Institute for Advanced Theater Training at Harvard University. He is a core company member of Third Rail Repertory Theater and a proud member of Actors' Equity Association. Rolland is pulling double duty as both a co-producer and actor for Year of the Rooster. Previous production credits include Weekend at Bernie's: Live on Stage at The Funhouse Lounge in Portland as well as Thom Pain (based on nothing) and Danny and the Deep Blue Sea at Club Oberon in Cambridge, MA. In Portland, Rolland appeared onstage with Third Rail Repertory Theater, Portland Center Stage, Artist's Repertory Theater, Portland Playhouse and others.