CoHo Season 22
February 9 – March 3, 2018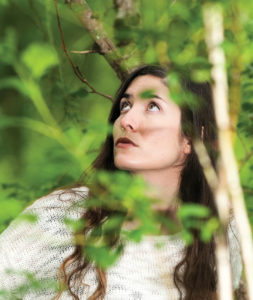 CoHo Productions with Tamara Carroll & Beth Thompson present
This Girl Laughs, This Girl Cries, This Girl Does Nothing
by Finegan Kruckemeyer
Directed by Tamara Carroll
Featuring Alex Ramirez de Cruz, Jen Rowe, Beth Thompson, Duffy Epstein, Conor Eifler and Sharon Mann
It takes a team of creative, organized, insanely talented people behind the scenes to make any production truly successful. Luckily, we have that team. All the little details you'll see, hear, and feel onstage (and even more that you won't) in This Girl Laughs, This Girl Cries, This Girl Does Nothing are there because of these wonderful people.
Nicole Gladwin (Stage Manager) has been stage managing for companies all over Portland for the past 17 years. She has worked for Profile Theatre, CoHo Productions, The Christmas Revels, Miracle Theater Group, 2Boards Productions, Many Hats Collaboration, defunkt theatre, Sand and Glass Productions, Oregon Repertory Theatre, Theatre Vertigo, Action/Adventure Theatre, Shaking the Tree, Playwrights West, and spent four seasons as Stage Manager in Residence with Stark Raving Theatre. Favorite past productions performed in the CoHo include Faust. Us., The Vespiary, The Mark, Hamlet, and The Few. Nicole is the proud three-time recipient of Portland's Spotlight Award for Stage Management. She is thrilled to be back at CoHo with this inspiring cast and production team, sharing this lovely story. 
Kaye Blankenship (Scenic Design) is a scenic, lighting, and props designer originally from Sammamish, Washington. She graduated from Lewis & Clark College in 2012, and is excited to be returning to CoHo after designing last season's Playhouse Creatures. Favorite past shows include: Flora and Ulysses (OCT), Annapurna (Third Rail), Carnivora (Theatre Vertigo), Elliot, a Soldier's Fugue (Profile Theatre), The Snowstorm (CoHo), and Waxwing with String House Theatre, where she is also a founding company member.
Jennifer Lin (Lighting Design) is a freelance lighting designer and stage technician who has been working behind the scenes for Portland theatre, opera and dance since 2008. She attended Portland State University and in 2007 received The Kennedy Center American College Theatre Festival's Achievement Award for her lighting design for PSU's production of Electra. Jennifer is a company member of Third Rail Repertory Theatre, and a member of IATSE local 28.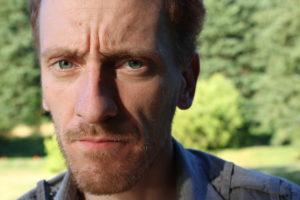 Cameron McFee (Technical Director/Set Builder) is back in Portland building and designing sets/sound after a 5 year hiatus during which he taught in high schools from Alaska to New Orleans. He is a founding member of Quick and Dirty Art Project, and has worked with Third Rail Repertory Theatre, Oregon Children's Theatre, defunkt, Vertigo, TASO, Northwest Children's Theatre, Northwest Classical Theatre, Portland Shakespeare Project, Dancing Brain, Corrib Theatre, and CoHo.
Jen Raynak (Sound Design) has been designing sound for theatre and film in Portland since the mid-90s, including six years as a company member of Third Rail Repertory Theatre and a 10-year stint at Portland Center Stage. By day, Jen is the Carproelsofly Department Head in PCPA's Winningstad Theatre.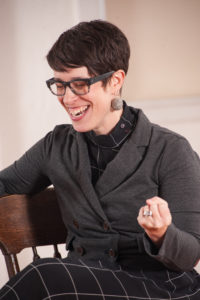 Jenny Ampersand (Costume Design) is a designer based in Portland. She is an associate artist with PETE (Portland Experimental Theatre Ensemble) and has been making work with them since 2013. Highlights of 2017 were creating lighted headdresses for local choir In Mulieribus' performance of Hildegard Von Bingen's Ordo Virtutum and collaborating with Wobbly Dance on oceanic costumes for their newest film Tidal.  Other recent credits include designing costumes for Profile's Bright Half Life and Elliot, A Soldier's Fugue, Third Rail's The Realistic Joneses and Lungs, Oregon Children's Theatre's Flora & Ulysses, and scenery for Shaking the Tree's A Doll's House. Jenny received a Drammy Award for her costume design for Liminal's 7deadly Sins and she holds a BFA for Scenic and Costume Design from Cornish College of the Arts. 
Sarah Andrews (Props Design), a Portland-based designer, writer, producer, and director earned her BFA in Acting in 2014 and has worked with theatre companies including Tears of Joy, Staged!, Post 5, Imago, Lakewood, Oregon Children's Theatre, and defunkt theatre. She is currently the resident prop designer at Milagro, and co-founder of Crave Theatre, where she recently directed Thom Pain (based on nothing). She has written, produced and directed an original adaptation of Life is a Dream and the children's show Pearl and the Five-Headed Dragon. Her diverse experience includes work with Buskers In The Burg (Ellensburg, WA), Summer Solstice (Seattle), teaching puppetry workshops (Kennedy Center Theatre Festival in Boise, ID), and volunteering for prison-based theatre projects. This is Sarah's first show with CoHo.
Emily Trimble (Production Manager) earned her BA from The University of Texas at Dallas, and spent several years working at Dallas Children's Theatre, WaterTower Theatre, Nouveau 47, and Undermain Theatre as a Stage Manager and Assistant Stage Manager. Some favorite shows in Dallas: The Lieutenant of Inishmore (WaterTower), The Shipment (Undermain), and The Lion, the Witch, and the Wardrobe (DCT). In Portland she has worked with Bag&Baggage (Stage Manager, Company Stage Manager, Props Designer, Assistant Stage Manager), Oregon Children's Theatre (SM, ASM), and is a core member and Chief Stage Manager of Original Practice Shakespeare.