A record flies across the room, seemingly on its own. Fog fills the stage. An unsettling sound emanates from…somewhere. The design and production team for The Brothers Paranormal solved some fantastic theatrical challenges to thrilling effect onstage. Meet the wonderful, resourceful, hardworking team behind the scenes of our co-production with MediaRites' Theatre Diaspora!
---
Dmae Roberts (Co-Producer/MediaRites Executive Producer/Theatre Diaspora Co-Founder) is a writer, actor, director and media artist. Her Peabody-winning documentary Mei Mei, a Daughter's Song is a harrowing account of her mother's childhood in Taiwan during WWII which she adapted into a stage play and a film. Roberts and MediaRites won another Peabody-award for the eight-hour Crossing East, the first Asian American history series on public radio. Roberts received the Dr. Suzanne Ahn Civil Rights and Social Justice award from the Asian American Journalists Association and was selected as one of the first 50 to win a United States Artists (USA) Fellowship. As a theatre artist, she has won two Drammys, one for her acting and one for her play Picasso In The Back Seat at Artists Repertory Theatre which also won the Oregon Book Award in 1996. She has performed in and produced mover than 30 stage plays in her career on Portland stages including MediaRites, the Interstate Firehouse Cultural Center, OSF-Portland, Tygres Heart Shakespeare Company, Fuse Theatre Ensemble and Artists Rep.
Joe Rogers (Stage Manager) is a Portland-based stage manager and graduate of Drury University with a Bachelor's degree in Biology and Environmental Science. Recent credits include Brilliant Traces (Defunkt Theatre); Assistant Stage Manager for Pontypool (CoHo Season 23); Stage Crew/Fly Crew for Mary Poppins (Northwest Children's Theatre). Joe is one of the newest company members of Defunkt Theatre. 
Kyra Sanford (Scenic Design) is a freelance scenic designer, props master, carpenter, and painter in the Portland area, working for theatres such as Milagro, Corrib, Staged!, Vertigo, Defunkt, Profile, Portland State University, Clark College, Lincoln High School, Shaking the Tree, Third Rail, and others. She received her BFA in scenic design from The Conservatory of Theatre Arts at Webster University. More online at sanfordscenic.com or Instagram (@sanfordscenic).
Wanda Walden (Costume Design) has been a Costume Designer for over thirty years, and recently received the 2019 Drammy Award for her outstanding body of work during the theatre season. She is the Resident Costumer for PassinArt: A Theatre Company, where her credits include The No Play, Hazardous Beauty, Black Nativity, Two Trains Running, Repulsing the Monkey, The Gospel of Loving Kindness, and Smoldering Fires. Other Portland area credits include Crowns and How I Learned What I Learned (Portland Playhouse); Fires in the Mirror and The Secretaries (Profile Theatre); It's a Wonderful Life, Skeleton Crew, An Octoroon, and We Are Proud to Present…(Artists Repertory Theatre). In addition her costume designs, Wanda's visual art was presented in association with And in This Corner: Cassius Clay (Oregon Children's Theatre); Left Hook, American Summer Squash, Hercules Didn't Wade in the Water, and Cottonwood in the Flood (Vanport Mosaic).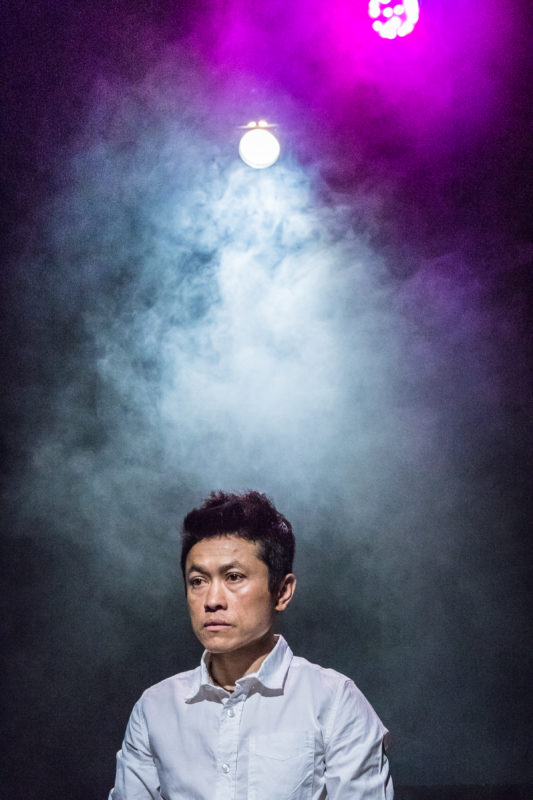 Miranda K. Hardy (Lighting Design) is a designer now based in Portland after many years in NYC.  This is her first time working with MediaRites' Theatre Diaspora and CoHo Productions. She is an associate company member with the Portland Experimental Theater Ensemble, designing many of their productions including R3 (Drammy Award), and most recently the many twists in the epic of The Deception Unit, culminating in Our Ruined House. Around Portland she has designed for Profile Theater, Artists Repertory Theater, Portland Playhouse, Hand2Mouth and Oregon Children's Theatre among others. Her work has been seen nationally and internationally focusing on the New and Experimental while staying grounded in the generally possible impossible. Miranda holds an MFA from CalArts.
Ryan Gamblin (Sound Design) is a sound designer based in Portland, Oregon. A recent graduate of Reed College, The Brothers Paranormal is their first professional sound design. While at Reed, they designed various productions, including Fefu and Her Friends by María Irene Fornés, Love and Information by Caryl Churchill, The Deluge (devised), This Must Be the Place (devised), and The Last to Go (Reprise), a devised song cycle which they also directed. Upcoming projects  include Euripides' Medea (Reed College), Nick Payne's Incognito (Third Rail), and Amy Herzog's Mary Jane (Third Rail). More information can be found at ryangamblin.com.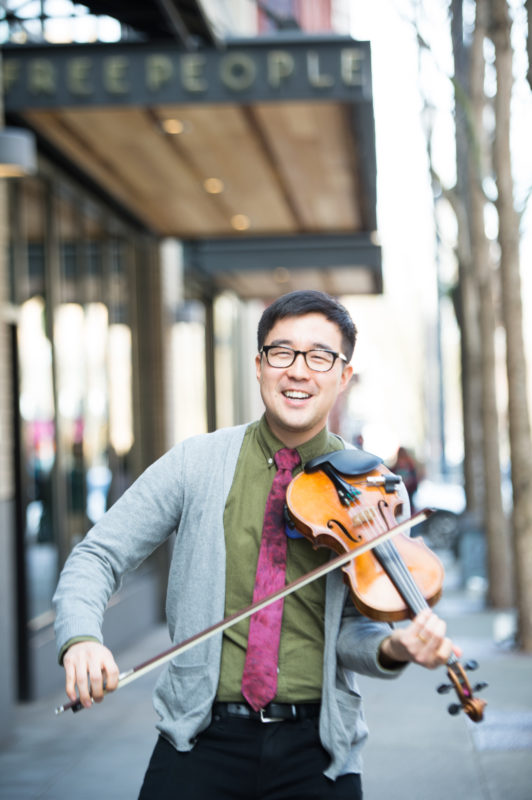 Joe Kye (Original Music Composition), born in Korea and now based in Portland, is a singer/composer/violinist-looper who "discharges worlds of emotion" with his lush string loops and eclectic style (Guitar World). Drawing upon his migrant upbringing, Kye weaves together diverse textures, melodies, and vocals to uplift and empower listeners. He has opened for Yo-Yo Ma, recorded a TED Talk, and been featured on NPR. For upcoming performances, visit joekye.com.
Lara A. Klingeman (Technical Director) of Portland-based Murder Dog Productions, was a technical director, set, lighting, sound designer, and technical theatre instructor at Long Lake Camp for the Arts in upstate NY and Sylvia's Dinner Theatre. Lara has worked with MediaRites, Bump in the Road Theatre, CoHo Productions (Jingle Spree in CoHo Season 11), Sojourn Theatre (2003 Drammy Award for Lighting Design), Milagro, PassinArt, 20+ years in and out of Interstate Firehouse Cultural Center, Vanport Mosaic Festival, Jamballa Festival, ECHO Theatre, and the award-winning Tender Napalm at the Shoebox Theatre.
Kristen Mun (Movement Consultant) is originally from the island of Oahu. She owes her training to Dueling Arts International and her time as assistant fight choreographer at Oregon Shakespeare Festival ('09-'10). She has received multiple Drammy Awards for Best Fight Choreography, most recently Tender Napalm (2018) and Girl in the Red Corner (2019). You can see more of her work during Lakewood Theatre's upcoming Shakespeare in Love and Asylum Theatre's Burn This at the Shoe Box. When Kristen is not working as a fight choreographer, she is a proud AEA stage manager. 
Lila Yang (Costume Assistant) has been a  member of MediaRites' Theatre Diaspora for the past 2 years. She received her BA in theater from Portland State in 2017 and is currently working as a medical scribe in the emergency room. Lila plans to continue pursuing a career in medicine but still enjoys participating in theater in her spare time. 
Danny Rosales (Assistant Stage Manager is making his debut at CoHo Productions with The Brothers Paranormal. He previously worked with MediaRites' Theatre Diaspora as stage manager for Here on This Bridge: The -Ism Project. Other credits include working as a Production Assistant on The Magic Play and Every Brilliant Thing at Portland Center Stage. 
Tickets are still available for CLOSING WEEKEND of The Brothers Paranormal – November 14, 15, 16 at 7:30pm.