The cast for The Found Dog Ribbon Dance by Dominic Finocchiaro features CoHo veterans, Drammy Award-winners, Finocchiaro-philes, film actors, familiar faces, and exciting newcomers. Meet them now!
---
Marty Beaudet (Xeno) began acting at age 13 and later worked for over 25 years as a writer, photographer, graphic designer, editor, journalist, and novelist. He is the author of four books, including a political thriller, an absurdist comedy, and the psychological thriller Losing Addison, which he adapted and directed as a feature film starring Sherilyn Fenn in 2017. In addition to establishing a film production company in 2013, he returned to acting after a long absence. He has appeared in numerous film, television, industrial, and commercial productions. His recent stage roles have included Joe Reed in The Shadow Box at Sandy Actors Theatre and Obersturmführer Karl Fassler in The Confessing Church, in a 2018 world premiere production in Lake Oswego. He has also written and performed two one-hour, one-actor productions in Portland.
Clifton Holznagel (Dog) is excited to dive back into the world of Dominic Finocchiaro. His last role was in complex, another of Dominic's plays, at Theatre Vertigo. He has performed recently with defunkt theatre (Slipping, Blasted, Cock) and Shaking the Tree (The Caucasian Chalk Circle). He has produced his own solo work (The Squeeze), created several interactive video projection installations, and is the co-host of Radical Listening, a podcast of discussions with artists about their work on stage in Portland. In the fall, Clifton led students at Woodburn High School in devising a full-length performance piece and during the day, he performs as a mad scientist at school assemblies and birthday parties. He studied with PETE's Institute for Contemporary Performance, trained at Dell 'Arte International, and holds a BFA in Acting from Ohio University.
Deborah Jensen (Trista/Miranda) was recently involved in the inaugural production from Bard Party PDX as Caliban in The Tempest, and she is a loyal supporter of, believer in, and conspirator with Spectravagasm. Deborah can be seen in many moving pictures, such as the titular character in the short film As Thy Moth Doth Roth, Vera in the web series Anemnesis, and the character with no name in the feature film, You Are Your Body, You Are Not Your Body. She also fills her time working as a licensed massage therapist, budtender, and Assistant Program Director of the Young Women's Residency Program through the non-profit From the Ground Up.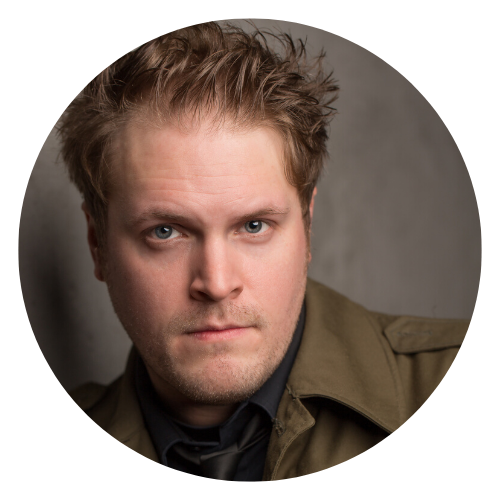 Heath Koerschgen (Dave) was last seen as Pale in Asylum Theatre's production of Burn This and is a 2019 Drammy recipient for his work in Jason and the Argonauts for Oregon Children's Theatre. He has worked locally for numerous companies including Artist's Rep, Theatre Vertigo, Northwest Children's Theatre, and the Oregon Shakespeare Festival. Some of his TV and film credits include: Grimm, The Librarians, The Wonderland Murders and Hatched. He is a BFA graduate of Southern Oregon University and can next be seen in Corrib Theatre's production of Kissing the Witch.
Tom Mounsey (Norm and Co-Producer) graduated from Portland Actors Conservatory in 2008, and has since appeared on stages all over the Portland area. Tom can currently be seen in Stupid Ghost with Theatre Vertigo (through January 25), where he has been a member of the ensemble, with a short hiatus, since 2012. Other recent productions include Sherwood, the Adventures of Robin Hood with Clackamas Repertory Theatre, Dial 'M' for Murder with Lakewood Theatre Company, and Three Sisters with Northwest Classical Theatre Company.
Conor J. Nolan has been doing theater around the country for over 15 years. In Portland, he has worked with Funhouse Lounge, Lakewood Theatre, and Twilight Theatre Co. Conor has acted in plays and musicals, voice, and film, and has training in Meisner technique with Michael Mendelson at ART, and stage combat, singing, and musical theatre with Karen Oster at Middlesex Community College.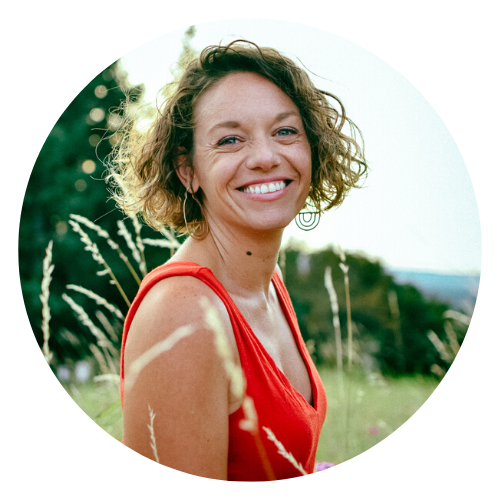 Beth Thompson (Norma) has collaborated with many local companies as an actor, deviser, teacher and producer. Found Dog Ribbon Dance will be the third time she has performed on CoHo's stage. She is grateful for the opportunity and support CoHo's programming offers local theatre artists. Favorite local roles include Woman in Tender Napalm with Dancing Brain Productions, Orlando in Orlando at Profile Theatre, Miss Julie in Miss Julie and Catherine in Suddenly Last Summer at Shaking the Tree, and Bear in The Snowstorm with Many Hats Collaboration/CoHo Productions.
---
Tickets are on sale now!
Don't miss this sweet and funny Pacific Northwest curiosity that is so much more than the average romantic comedy.