Creating an imaginary, yet entirely convincing and realistic, basement radio station world is a difficult task in and of itself. Then you throw in a mysterious virus, some blood, some stage combat, and some gory special effects – because no zombie play is complete without them. Suddenly, you're in need of a highly creative and experienced team of theatre professionals who can make this radio station come to life. From selecting the right hat, to making sure there are enough coffee mugs onstage, to building the perfect creepy sound cue, to creating some special effects we aren't going to tell you about in advance, the Pontypool team is responsible for every detail.
Meet these wonderful artists below!
---
THE CREATIVE TEAM
Gavin Hoffman (Director) is a well-known Portland-based actor, having appeared in Astoria (Part I & Part II), Great Expectations, Cyrano, Othello and Clybourne Park (Portland Center Stage), American Hero, The Understudy and The Monster- Builder (Artists Repertory Theatre), The Tripping Point (Shaking the Tree), Fifth of July  (Profile Theatre), Body Awareness (CoHo Productions, where he also directed 'Night, Mother in 2014), and A Noble Failure (Third Rail Repertory Theatre). He is a four-time Drammy Award winner who has worked regionally and in New York City. Gavin has guest-starred in The Big Easy (USA) and Leverage (TNT), co-starred in Grimm (NBC) and appeared in Portlandia. He is a graduate of PCPA and has a BFA in acting from Ithaca College. Gavin is a proud member of Actors' Equity and SAG-AFTRA.
Nicole Gladwin (Stage Manager) has been stage managing for companies all over Portland for the past 18 years. She has worked for Profile Theatre, CoHo Productions, The Christmas Revels, Miracle Theater Group, 2Boards Productions, Many Hats Collaboration, defunkt theatre, Sand and Glass Productions, Oregon Repertory Theatre, Theatre Vertigo, Action/Adventure Theatre, Shaking the Tree, Playwrights West, and spent four seasons as Stage Manager in Residence with Stark Raving Theatre. Favorite past productions performed in the CoHo include Faust. Us., The Vespiary, The Mark, Hamlet, and The Few. Nicole is the proud three-time recipient of Portland's Spotlight Award for Stage Management. She's always happy to be back at CoHo, and is delighted to be working with this outstanding group of collaborators.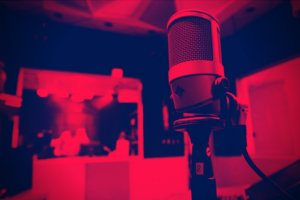 Ted Jonathan Gold (Secnic Design) is thrilled to be back working in the Coho Theatre. Originally from the greater Los Angeles area, Ted got his start in theater at an early age, performing in numerous musicals with Golden Performing Arts Center from ages 8 to 18. In high school he took an interest in design, but it wasn't until his freshman year of college that Ted made the jump from actor to designer. After graduating from Pacific University in 2012 with a BA in Theatre, Ted moved to Portland proper and began working all over the city. He has worked for Theatre Vertigo, CoHo, Third Rail Repertory Theatre, Profile Theatre, Corrib Theatre, Broadway Rose, and Shaking the Tree. Ted is the active Technical Director at Shaking the Tree Theatre and Clark College.
Jennifer Lin (Lighting Design) is a freelance lighting designer and stage technician who has been working behind the scenes for Portland theatre, opera and dance since 2008. She attended Portland State University and in 2007 received The Kennedy Center American College Theatre Festival's Achievement Award for her lighting design for PSU's production of Electra. Jennifer is a company member of Third Rail Repertory Theatre, and a member of IATSE local 28. Last two designs: Radiant Vermin (CoHo Productions) and Small Mouth Sounds (Artists Rep). Next two designs: Kiss (Third Rail Repertory Theatre) and Diary of a Worm, a Spider, and a Fly (Oregon Children's Theatre).
Allison Johnson (Costume Design) is a designer and costumer who is very excited to be working on this project with such talented collaborators. Her recent projects include Witch Hunt (CoHo Clown CoHort), Cop Out (August Wilson Red Door Project), and The Taming (CoHo Season 23). She spent the summer working at the American Shakespeare Center in Virginia and is currently participating in Third Rail Repertory Theatre's mentorship program. Allison grew up in Beaverton and has returned to the Portland area after earning a BA in Theatre Design from Willamette University, where she also spent a semester abroad in London studying art history.

Jen Raynak (Sound Design) has designed sound in Portland for over 20 years, including stints with Portland Center Stage and Third Rail Repertory Theatre. She recently designed and composed for This Girl Laughs, This Girl Cries, This Girl Does Nothing at CoHo and The Secretaries at Artists Repertory Theatre, and designed Wings of Fire at Willamette University. By day, Jen is the Carproelsofly Department Head at the Winningstad Theater.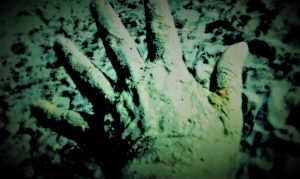 Janet Price (Makeup Design) a familiar face in the Portland theater, film, and television community, is humbled to be a contributor to this CoHo production. She finds being on the design team for this production been both thrilling and terrifying, and is grateful to work with this top-notch production team, the producers, and the cast. Janet has worked with numerous local theater companies including Northwest Classical Theatre Company, defunkt, and Theatre Vertigo. When not in a dark theatre she spends time in the makeup departments for TV shows Shrill, Documentary Now, American Vandal, Portlandia and Grimm. Janet would like to thank Gavin Hoffman and Christy Bigelow for their vision, direction, collaboration, and friendship; Thanks to Paige for her patience and willingness; Thanks to mentors Dani Turner, Laura Loucks and Morgan Muta. And, above all, she thanks Robert for his love and support.
Dani Turner (Special Effects Design) is a Portland-based effects/make up artist and art director recently transplanted from LA. Stage work includes productions with LA Opera, Washington National Opera, Sacred Fools, The Steve Allen Theater. TV and Film credits include Portlandia, Grimm, I Smile Back, Gravy, and more.
Kristen Mun (Violence Design) has worked as a fight choreographer for over half a dozen theatre companies in the Portland area including Third Rail Repertory, Action Adventure, Profile Theatre, Milagro, and Portland Center Stage. She has received Portland Drammy Awards for her work on Danny in the Deep Blue Sea, Oedipus El Rey, Henry IV Part 1, and Tender Napalm. Outside of Portland she has worked at Utah Shakespeare Festival, Idaho Repertory Theatre, and was the assistant fight choreographer at the Oregon Shakespeare Festival for 2 seasons ('09-'10). She owes her skills and training to Dueling Arts International, Toppo and DuVal.
Jacob Camp (Assistant Violence Design) hails from the Columbia River Gorge, but has called Portland his home since 2014 when he moved to Portland to study acting. He is a 2016 graduate of Portland Actors Conservatory and has been working as a professional actor since.  18 months ago, he began training as a Violence Designer under Kristen Mun. Jacob is incredibly grateful to assist and learn from Kristen in her craft, and to the cast and creative team of Pontypool for having him involved in the process.
Joe Rogers (Assistant Stage Manager), Theatre Vertigo Company Member and stage manager, is very excited to make his CoHo debut. He most recent work includes crew/fly crew for Mary Poppins at Northwest Children's Theater and School, Stage Manager for Slipping at Defunkt Theatre, and Production Manager for Map of Virtue at Theatre Vertigo.