Host Phil Johnson and co-host Clifton Holznagel talk to James Dixon and Darion Jones, two leaders from the Portland arts community, about the Black Lives Matter movement, the Portland protests, the Stonewall Rebellion, and how the non-black community can self-educate and practice active listening to be better allies.
"Let's be clear. The police brutality we have witnessed over the past weeks is not new or unordinary. However, what is new is a breakdown of what true activism and solidarity looks like.
For those of you protesting, I thank you. But understand that protesting in itself is not enough. The picture of racism in America is similar to a magic eye painting. Some see it right away, others only after practice, and still there's more whom racism remains hidden behind distorted nationalist and political static. Not only is it our job as artists to increase visibility, but to reform our own habits in the face of injustice.
It is time for those who call ourselves progressive to hold ourselves to a higher standard. It is time for those who call ourselves liberals to call on our institutions to diversify at the highest levels. It is time for those of us who call ourselves democrats to hold our leaders to the same standard of our own moral compass. It is time for those who call ourselves allies to not only take to the streets, but to use our passion to peacefully educate our family members on the other side. It's time for those who call themselves human to dig deep within our frailty and conquer our own self-consciousness. It's time to stand on the side of humanity in the face of nationalism. Not just to preserve our collective morality, but to protect the very existence of those who are so often dismissed or overlooked in our own backyard.
Now is not the time for debate. It is time for change.
I call on leaders in our community to instead of posting #blacklivesmatter on their social media in solidarity, to instead post a list of the changes they will make in their institutions to deescalate black trauma and promote the well being of black lives. It is time to elevate the dialogue beyond the civil rights tropes of the past, so we can meet this moment, today." – Phil Johnson, Radical Listening Host
---
James Dixon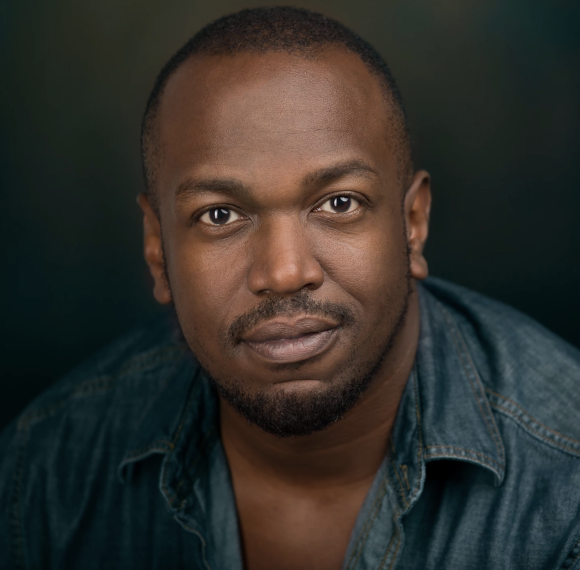 James Dixon is a Portland-based director, actor, arts administrator, and equity facilitator. He is also a proud Theatre Vertigo alumni and a current Fuse Theatre ensemble member. James' favorite past directorial credits include "Bootycandy" with Fuse Theatre, "The Mysterious Affair at Styles" with LineStorm Playwrights, and as Cultural Advisor for "Hair" with Staged! Theatre. James is also currently directing a 360-degree VR documentary called "Genderfication" centered around transgender, femme, and non-binary humans of color in honor of the 50th anniversary of Stonewall.

Favorite acting credits include "Bakkhai" with Shaking the Tree, "Two Trains Running" and "No Niggers, No Jews, No Dogs" (The NO Play) at PassinArt, "The Melody Lingers On" with Clackamas Repertory Theatre, "Showboat" with Portland Opera, "James and the Giant Peach" at Oregon Children's Theatre, "Equus" at Post5 Theatre, "Parade" at Staged! Theater, and "On the Edge: Trifles and Dutchman" at Defunkt Theatre."

How to Connect
Web: https://www.jamesrdixon.com/
Facebook: https://www.facebook.com/journeylove
Instagram: https://www.instagram.com/journeylovepdx/
---
Darion Jones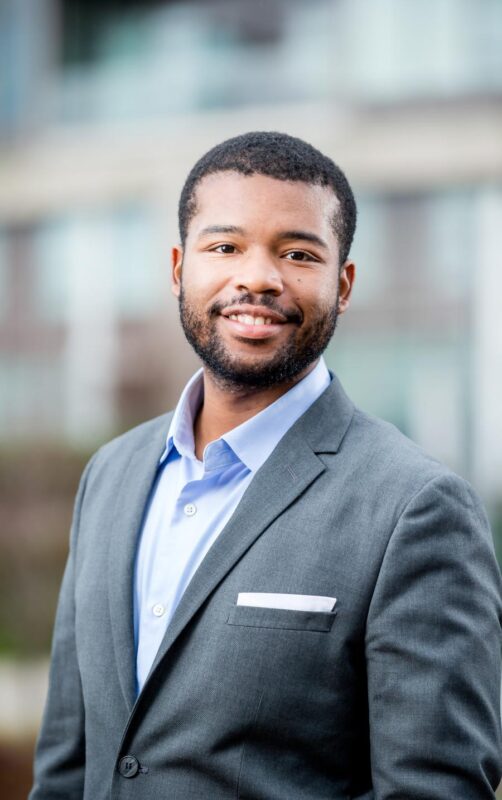 Darion Jones is driven by his passion and dedication to Oregon nonprofits: a commitment to social justice and building community is what fuels him.

"I believe having a strong community and support system to be essential for thriving in today's society. At Meyer, I am empowered to give back to the communities that have supported me along the way. The groups we support bridge gaps, provide access and create a level field of equity."

Prior to Meyer, Darion worked on the communications team at Basic Rights Oregon. Following his passion for social justice and advocacy, he has built community and fostered leadership development throughout Portland and the Pacific Northwest. Former board chair for Q Center Portland and Sankofa Collective Northwest (formerly PFLAG Portland Black Chapter), Darion serves as a board member of the University of Oregon's Pride board and the host and creator of QTPOCTalk on KBOO, the oldest independently funded community radio station in the U.S.

How to Connect
Email: darion@mmt.org
Web: https://mmt.org/about/team/darion-jones
Twitter: https://twitter.com/darion_jones
LinkedIn: https://www.linkedin.com/in/DARIONDJONES/
---
In a world filled with contentious noise, theater is a place to listen. Hear a story. Respond viscerally, spontaneously, immediately, and as a result engage with the world more openly.

That is Radical Listening.