OCTOBER 25 – NOVEMBER 16, 2019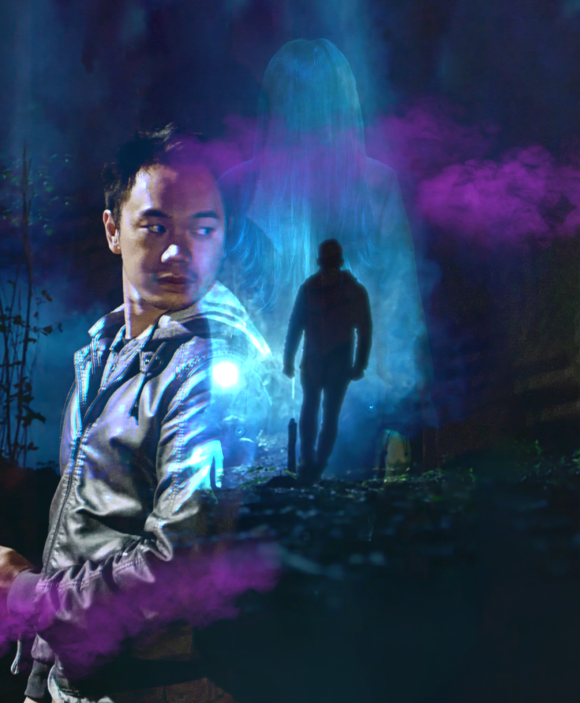 THE BROTHERS PARANORMAL by Prince Gomolvilas
Co-Producers MediaRites' Theatre Diaspora
Directed by Catherine Ming T'ien Duffly
Featuring Jasper Howard, Elaine Low, Melissa Magaña, Samson Syharath, Lidet Viravong, and Andrea White

With an original score created by Joe Kye
Brothers Max and Visarut launch a ghost-hunting business to capitalize on the nationwide increase in sightings of "Asian-looking ghosts." When the siblings investigate the home of an African-American couple displaced by Hurricane Katrina and haunted by a terrifying spirit, everyone involved must reevaluate their notions of sanity and superstition to discover the shocking truth. A spooky and heartfelt west coast premiere by self-proclaimed "world's only Thai-American playwright," Prince Gomolvilas.

"I've always been interested in the tension between what is real and what is not. Not only in terms of the laws of the physical universe but also through the world as we know it: how we perceive things and how other people perceive us. All of my research explores the play's disparate themes: the trauma of displacement (from one's country of origin, from post-Katrina New Orleans, from the corporeal world); the high incidence of mental health issues among Asian immigrants; and the different ways in which people cope with incredible loss." – Prince Gomolvilas

FAMILY BUSINESS. SUPERNATURAL INCIDENTS. RATIONAL EXPLANATIONS.
Recommended for ages 14+
---
SPECIAL EVENTS
October 25 (Opening Night)
Opening night with original score performed live by composer-violinist-looper Joe Kye and post-show chat with playwright Prince Gomolvilas. (SOLD OUT!)

October 31 (Trick or Treat Food Drive)
Cans for Cookies! Bring canned food or other shelf-stable pantry items to the Halloween show on 10/31, get free cookies from Theatre Diaspora! All food items will be donated to our friends at the Oregon Food Bank.

November 1 (PoC Night)
We are sensitive to the fact that many people of color may often feel isolated in Portland theatre audiences as they may be the only representatives in the house. All people are always welcome at CoHo, but on November 1 we are extending a special invitation to people of color to join us for this story of ghosts, mental health among cultural communities, and recovery from trauma featuring a multiracial cast. Attendance is not exclusive to the PoC Community, but rather an opportunity for people of color to experience live theatre among other people of color.

November 3 (Post-Matinee Discussion)
Stay after the Sunday matinee for a post-show discussion with Côi Vu (The Asian Family Center),
Leslie Gregory (Right To Health), and a representative from NAMI (National Alliance on Mental Illness), focusing on Mental Health in Cultural Communities.

November 10 (Post-Matinee Discussion)
Stay after the Sunday matinee for a post-show discussion with members of the cast and creative team from The Brothers Paranormal.

November 15 (ASL Interpreted Performance)
ASL interpretation will be available for members of the Deaf and Hard of Hearing Community.
---
ABOUT THE PLAYWRIGHT
Prince Gomolvilas is a playwright, performer, and educator. He is best known as the world's only Thai-American playwright. (He challenges you to find another!) His full-length plays include: Big Hunk o' Burnin' Love, Seat Belts and Big Fat Buddhas, The Theory of Everything, Debunking Love, Bee, Boyz of All Nationz: The Rise and Fall of a Multi-Ethnic Boy Band, Mysterious Skin, The Fabulous Adventures of Captain Queer, and The Brothers Paranormal. He frequently writes comedies with a supernatural twist, along with the occasional drama to shake things up. Recurring themes include the contemporary Asian-American (and, specifically, Thai-American) experience, the tension between immigrants and their offspring, the intersection of ethnicity and sexual identity, race relations in the United States, the trauma of displacement, the nature of loss and grief, and, in the words of Erasure, "the infinite complexities of love. Prince spent the first part of his thrilling life in Indianapolis, Indiana (where his kindergarten teacher couldn't pronounce his Thai name "Khamolpat" or his nickname "Bin" and arbitrarily crowned him "Prince"); Bangkok, Thailand (where he learned to eat foods spicy enough to kill most people); and Monrovia, California (where he played with stuffed animals obsessively). After spending 12 years living in San Francisco (where he received his BA in Film and MFA in Playwriting from San Francisco State University), he now lives in the Los Angeles area with his beloved cat, Pork Chop, who has blossomed into somewhat of an Internet sensation. (Seriously.)​ Learn more at princegomolvilas.com
ABOUT THE CO-PRODUCERS

MediaRites is a 501(c) 3 non-profit organization dedicated to telling the stories of diverse cultures and giving voice to the unheard through the arts, education and media projects. Since 1984, MediaRites has produced award-winning radio and film documentaries, interactive websites, theatre and outreach projects. MediaRites has a long history of creating original stage plays that feature artists of color and address relevant social issues. Some have been AAPI original plays written by Dmae Roberts such as Lady Buddha, about Kuan Yin, the Asian goddess of compassion and mercy, and Tell Me, Janie Bigo, featuring a mixed-race protagonist. The Grief Project, in which the creative team of director and playwrights interviewed grief survivors in support groups, resulted in The Time Between, a play produced at the Interstate Firehouse Cultural Center (IFCC). MediaRites' current project is the touring production "Here On This Bridge: The —Ism Project" dedicated to bridging divides and inspiring conversations about the intersections of race, gender, orientation and national origin.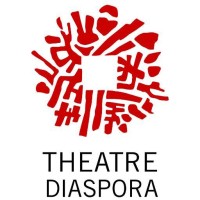 Theatre Diaspora is a program of MediaRites and is Oregon's only professional Asian American/Pacific Islander theatre committed to portraying authentic cultural, historical, and social perspectives to reach broad audiences. Through compelling performances and post-show dialogues, we bridge communities to foster inclusion, social awareness, and open conversations about interracial diversity—celebrating the AAPI experience. Theatre Diaspora has built leadership and professionalism with a committed group of producing members led by MediaRites' executive producer Dmae Roberts and associate producer Samson Syharath.
Dmae Roberts, writer, actor, director and media artist, has been the executive producer of MediaRites since 1991.Her Peabody-winning documentary Mei Mei, a Daughter's Song is a harrowing account of her mother's childhood in Taiwan during WWII which she adapted into a stage play and a film. Roberts and MediaRites won another Peabody-award for the eight-hour Crossing East, the first Asian American history series on public radio. Roberts received the Dr. Suzanne Ahn Civil Rights and Social Justice award from the Asian American Journalists Association and was selected as one of the first 50 to win a United States Artists (USA) Fellowship. As a theatre artist, she has won two Drammys, one for her acting and one for her play Picasso In The Back Seat at Artists Repertory Theatre which also won the Oregon Book Award in 1996. She has performed in and produced 30 stage plays in her career on Portland stages including MediaRites, the Interstate Firehouse Cultural Center, OSF-Portland, Tygres Heart Shakespeare Company, Fuse Ensemble and Artists Rep.
Samson Syharath is a multidisciplinary artist, producer, instructor, and administrator focusing on visibility of Asian-American artists and underserved communities. After receiving a B.A. from the University of Arkansas – Fort Smith, Samson trained at the Portland Actors Conservatory where he is currently Artistic Associate and instructor. He is part of the Theatre Communications Group Rising Leaders of Color Cohort in 2017 featured by American Theatre Magazine and was the recipient of the Portland Civic Theatre Guild's Leslie O. Fulton Fellowship that same year. He is a Theatre Vertigo company member and co-founder of Theatre Diaspora.