#CoHoSummerfest Week 4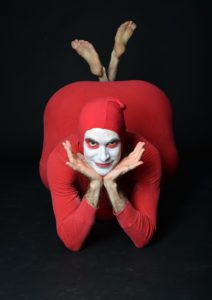 Red Bastard: Lie With Me
by Eric Davis
July 6 – 9, 2017
Despicable. Embarrassing. No Happy Ending.
What kind of monster would have an affair? You're about to find out… Every-single-one-of-you.
[maxbutton id="110″ ]
A comedy monster. A diabolical clown. A whore, a fascist, an anarchist. Red Bastard has been called all of these things while simultaneously receiving international critical acclaim for his notorious self-titled show. Sellout crowds at the Edinburgh Fringe Festival and beyond have been cajoled, provoked, pushed, seduced, and dared to participate under the Red Bastard regim
e. But Eric Davis, the man behind Red Bastard, knows that even a bulbous bouffon can take a softer approach when it comes to love. In Red Bastard: Lie With Me, July 6-9 at CoHo Summerfest, Davis explores the lies we tell our lovers and the bastards who made us lie in the first place with wry humor and twisted tactics. We asked Davis about his own relationship with Red Bastard and pushing the boundaries of performance to create a theatre experience like no other.
COHO
The CoHo office staff is equally delighted by, enthusiastic about, and terrified of Red Bastard, which seems appropriate because you've called him a whore, an anarchist, and a fascist. The performances can be a pretty polarizing experience for the audience. Do you find that Eric Davis the performer and Red Bastard the character have contrasting goals when interacting with the audience? How do you and Red Bastard work together to figure out what each audience needs/wants during a performance?
ERIC DAVIS
Now that LIE WITH ME is coming together, I realize it's a very different type of show than RED BASTARD (though it has the same character). It will have different tactics. It deals with love which must be more gentle.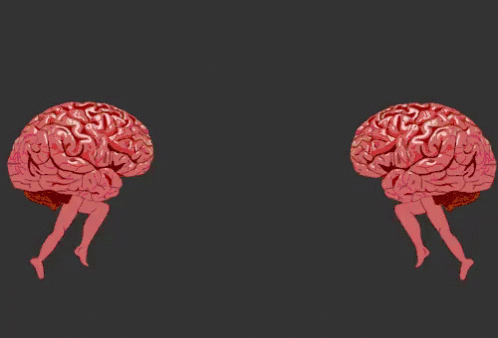 Ultimately, Red Bastard is a part of me – not the whole – obviously, so he gives voice to my id, I believe. So I must be Super Ego.  Red Bastard would have endless appetite. I keep the reins on him, though. Somebody sane must be in charge. I was in a mask workshop where someone was performing in a mask, and was unable to take it off in the end. They'd given way to the mask and the instructor had a very difficult time bringing them back. It literally ended in convulsions and a wrestling match.  It made an impression on me. Someone has to be in charge and keep things grounded.
COHO
What famous person, living or dead, would Red Bastard most like to meet? And how would that interaction play out?
ERIC DAVIS
Jesus Christ. I think Red Bastard would give him a few warnings of what people were going to do in his name. Better write it all down yourself. Before they fuck it all up.
Red Bastard doesn't mess around, and neither should you. Lie with Davis and Red Bastard before they return to the Edinburgh Fringe Festival this August – if you dare.