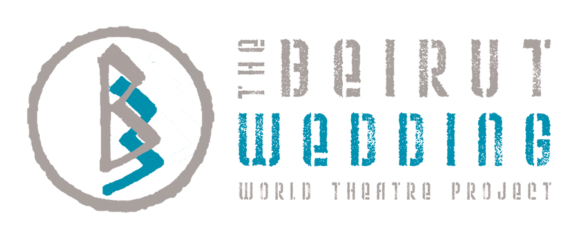 JESUS HOPPED THE 'A' TRAIN by Stephen Adly Guirgis
April 19 – May 11, 2019

A LITTLE WRONG.
STOLEN LIVES.
DISTORTED SALVATION.

Directed by Jamie M. Rea
Featuring Bobby Bermea, Duffy Epstein, Anthony Lam, Dana Millican & Wasim No'Mani
Angel Cruz, a bike messenger on trial for murder, spends twenty-three hours a day in lockdown. A brutal prison guard and sociopathic serial killer serve as his only sources of human contact, while a nearly disillusioned public defender compromises her ethics to champion Angel's cause. Angel grapples with right, wrong, and everything in between in Pulitzer Prize winning playwright Stephen Adly Guirgis' frank and ferocious examination of the search for justice in an unjust society.
---
ABOUT THE PLAYWRIGHT
Stephen Adly Guirgis has been a LAByrinth Company Member since 1994. His plays have been produced on five continents and throughout the United States. His plays include The Little Flower Of East Orange, Our Lady Of 121st Street (10 best plays of 2003; Lucille Lortel, Drama Desk, and Outer Critics Circle Best Play Nominations), Jesus Hopped The 'A' Train (Edinburgh Festival Fringe First Award, Laurence Olivier Nomination for London's Best New Play), The Last Days Of Judas Iscariot (10 best, Time Magazine & Entertainment Weekly), and In Arabia, We'd All Be Kings (2007 LA Drama Critics Best Play, Best Writing Award). All five plays were originally directed by Philip Seymour Hoffman. Other plays include The Motherfucker with the Hat and the Pulitzer Prize winning Between Riverside and Crazy. Television writing credits include NYPD Blue, The Sopranos, David Milch's CBS drama Big Apple, and Shane Salerno's NBC series UC: Undercover. Stephen was awarded a 2006 PEN/Laura Pels Award, a 2006 Whiting Award, and a 2004 TCG fellowship. He is the recipient of new play commissions from Manhattan Theatre Club, Center Theater Group, and South Coast Repertory, and is a member of New Dramatists, MCC's Playwright's Coalition, New River Dramatists, and The Actor's Studio Playwright/Directors Unit. He developed and directed Liza Colón-Zayas' Sistah Supreme for Danny Hoch's Hip Hop Theater Festival, and Marco Greco's award-winning Behind The Counter With Mussolini in New York and Los Angeles. As an actor, he appeared in Guinea Pig Solo, produced by LAByrinth at The Public, and has leading roles in Todd Solondz's Palindromes, Brett C. Leonard's Jailbait opposite Michael Pitt, and Kenneth Lonergan's Margaret. A former Violence Prevention Specialist/H.I.V. educator, he has facilitated numerous workshops in New York City area prisons, schools, shelters, and hospitals.
ABOUT THE CO-PRODUCERS
Beirut Wedding World Theatre Project is a theatre company dedicated to the creation and nurturing of a multi–cultural world through a multi–faceted society. The name comes from Jay Ullal's photograph of a Muslim bride and Christian groom tiptoeing through the bombed out streets of Beirut during the Lebanese Civil War. We are about the eclectic nature of human experience, how nothing and nobody exists in a bubble, how we are all profoundly informed and affected by interaction, contrast and conflict with other people, cultures, and ideas. Beirut Wedding is about how love and romance exist even in the most volatile of environments.
Bobby Bermea
is the co-artistic director of Beirut Wedding, artistic director of
BaseRoots Theatre Company
(Beirut Wedding's sister company), a member of Badass Theatre Company, an artistic associate of Sojourn Theatre, and a member of Actors Equity Association. He is a two-time Drammy-award winning actor who has performed in theatres from New York to Honolulu. In Seattle, Bermea produced the one-man show
Saint Heroin,
and the full length play
Mercy,
each as a critically acclaimed part of the Seattle Fringe Festival. As AD for BaseRoots he produced the full-length original play
Rocketman
, the VOX-style evening of choral
poetry
My Soul Grown Deep
and a staged reading of
In Darfur
for Jewish Theatre Collaborative's satellite programming. Bermea recently directed two critically acclaimed Portland productions,
Dr. Jekyll and Mr. Hyde
(Theatre Vertigo) and
Wait Until Dark
(Northwest Classical Theatre Company
), and appeared onstage in Water by the Spoonfull (Profile Theatre) and Between Riverside and Crazy (Artists Repertory Theatre).
Jamie M. Rea is the co-artistic director of Beirut Wedding, served for 9 years as resident production manager and primary producer with Jewish Theatre Collaborative, and for 3 years with Enlightened Theatrics. She an artistic associate with Sojourn Theatre, former Managing Director of the Re-Theatre Instrument and the grand vizier for BaseRoots. With BaseRoots, she helped produce both Rocketman and My Soul Grown Deep. For Circle Theatre Project in collaboration with OAASIS, she helped produce, direct, and then production manage the tour of Telling. Jamie also directed and and co-produced The Devil and Billy Markham for Action Talks and Songs for a New World for Staged! She has served as production, stage & company manager; marketing, development & technical director; office, box office, & house manager; Drammy-finalist, singer, tap dancer, and critically acclaimed actor. In these and more myriad capacities she has worked locally for CoHo Productions/Many Hats Collaboration (The Snowstorm, CoHo Season 19), Shaking the Tree, Portland Center Stage, ART, Portland Rep, Miracle Theatre Company, Profile Theatre, Sojourn Theatre, JTC, BaseRoots, Theatre Vertigo, Cygnet, Classic Greek Theatre and many others.