#CoHoSummerfest Week 2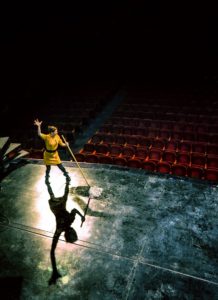 How to Do a One Person Show
June 22 – 25
NYC Comedian. Panic Attack. Beautiful Realization.
The New York Times has called solo performer Kelly Kinsella "terrific and zany" and so she has been invited to a theatre near you to do a one person show about anything she wants! In her "slinky and smart" way (BackstageNY), Kelly shares her panic about not actually having a show by creating one in front of us. It's a Ted Talk gone wild. Through the journey of learning how to create a show she comes to the beautiful realization of why do a one person show. Oh just come, there will be cake.
[maxbutton id="108″ ]
If the prospect of sitting through a one person show complete with labored character voices, a coat rack full of wacky costumes for quick changes, and a Carrot Top-style trunk of zany props gives you tingles of apprehension, you're not alone. But fear not! The sparkling and hilarious Kelly Kinsella delivers a one-person show about the panic-inducing challenges of doing a one-person show without resorting to the usual gimmicks of the one-person show while creating a one-person show right in front of you in How to do a One Person Show. Also, there will be cake!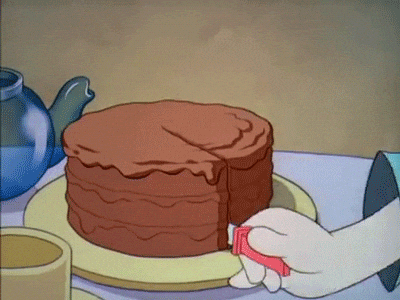 Kinsella is known for her one person shows, having now created four of them for herself in addition to leading workshops for artists interested in making their own. Few can match her skill as a solo performer who makes being human both relatable and highly comedic. CoHo asked Kelly about her upcoming performances as part of Summerfest, anxiety brain, funny women in elevators, and, of course, cake.
COHO
One person shows are rarely conceived and executed by just one person, and you've collaborated with Padraic Lillis often. How did your creative relationship begin? What is your collaborative process like?
KELLY KINSELLA (KK)
Pad directed me in a college production of The Caucasian Chalk Circle – I love working with Pad because he is so intelligent and patient and respectful of actors and the process. My shows are comedic so Pad is there to remind me of the poetry and vulnerability that a theatre piece desperately needs to make the comedy shine -like a diamond. We go to the dark side and then emerge with treasures- like Indiana Jones does with whoever his partner in crime is for that particular movie. On his own he gets into trouble, but with a partner he makes it out alive and ready for the next adventure! 
COHO
You were last onstage at CoHo in 2016's Summerfest with When Thoughts Attack, your one person show about living with anxiety. Does your anxiety brain cooperate with you while you're performing, or is it just a constant buzz of "oh my god I'm the only person on this stage and everyone is looking at me and what if I trip"?
KK
On good days I'm channeling. The anxiety gets me onto the stage and in a zone and then I run with it. On bad days, if I feel I haven't grabbed my audience early in, I start to panic…well…at least question my abilities. And yes, that's when the existential shit comes up and I start to psyche myself out. But that can happen to me while driving a car so…I don't like to blame the stage for it.
COHO
One reviewer referred to you as "a young Amy Sedaris," which is a pretty great compliment. If you had to describe yourself as "a young (fill in the blank)" who would you fill in that blank with and why?
I love Amy- it is a great compliment. I run into her in the elevator at my therapist's office in NYC all the time and I want to say- "Hey, will you come to my show? I think you'd like it. People say we're a lot alike." But instead I smile and say "Hi Amy," ….like a creeper. Now if I say to her "We're a lot alike!" …I think she'd pull the emergency STOP and kick me in the pu—y.
Anyway, I would compare myself to -dare I say- th
e GREAT Cloris Leachman! She is a comic actress. She can pick up a script and immediately apply her unique interpretation. I look forward to the days when I will be back working with an ensemble on a script where I can put my stamp on it, you know, change it up a bit to suit the needs of my particular contribution to the story…without having to write the whole damn thing myself!
COHO
There's cake in the show. People seem to like cake. Can you describe the best cake you've ever had?
KK
Wow! I LOVE cake!!!! But my favorite kind is traditional white on white wedding cake. I always have at least two slices. That's because I've never been married and I want to make sure I get my fill.
If you're in need of a little pre-cake before getting your fill of How to Do a One Person Show, we recommend this vanilla cupcake recipe from Kelly's elevator buddy Amy Sedaris. And we recommend you reserve your tickets to see Kelly Kinsella now!