CoHo Productions with Danielle Weathers present
LUNA GALE
by Rebecca Gilman
April 20 – May 12, 2018
Directed by Brandon Woolley
Featuring Sharonlee McLean, Danielle Weathers, Shannon Mastel, Marian Mendez, Kelsey Tyler, Jacob Camp and Nick Ferrucci
---
Meet the Cast & Director of Luna Gale
The final show of CoHo Season 22 is the smart and absorbing Luna Gale. The versatile cast, under the direction of Brandon Woolley, are familiar faces to Portland theatre audiences as, collectively, they have performed on just about every stage in the city. We are thrilled to have them all together at CoHo to tell the touching, suspenseful, ethically-blurry story of infant Luna Gale and the people who strive to do the best thing for her.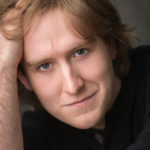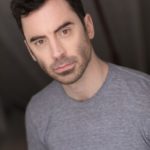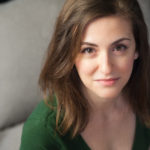 Jacob Camp (Peter) hails from the Columbia River Gorge and is making his CoHo debut after living in Portland for four years. His recent acting credits include; Nesting: Vacancy (Created and produced by Joel Patrick Durham), Troilus and Cressida (Portland Actors Ensemble), That Pretty Pretty (Defunkt Theatre), Coyote on a Fence (Post5 Theatre), The Amish Project, Sense and Sensibility, A Midsummer Night's Dream (PAC) and Twelfth Night (Portland Shakespeare Project). Jacob is a proud graduate of Portland Actors Conservatory, class of 2016.
Nick Ferrucci (Cliff) holds an MFA in Acting from Northern Illinois University, a BFA in Theatre from Southern Oregon University, and has studied with the Moscow Art Theatre in Russia as well as The Second City in Chicago. Other theatres: Oregon Shakespeare Festival, Portland Center Stage, Portland Playhouse, Profile Theatre, Sierra Repertory Theatre, Maples Repertory Theatre, Commonweal Theatre Company, Heritage Theatre Festival, Jewish Theatre Collaborative, and Bright Star Touring Theatre. Film: The Falls, One Foot In The Gutter. TV: Grimm.
Shannon Mastel (Karlie) feels so thankful to be part of this story and thanks you for supporting this company in the telling of it. Shannon has been acting in Portland for the last five years, including collaborations with Portland Shakespeare Project (world premiere of Pericles Wet), Mofsec (in their dystopian feminist Edinburgh Fringe Festival piece The Alien Chicken Remembers Galatea), Theatre Vertigo (A Maze), Imago Theatre (Savage/Love), Post5 Theatre (playing Bianca in both Desdemona, A Play About a Handkerchief and Othello), and Anon It Moves (Cymbeline). She trained at the College of Saint Benedict in Minnesota and at Portland Actors Conservatory. Shannon is represented by Q6 Model & Artist Management.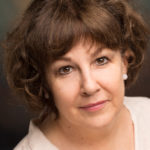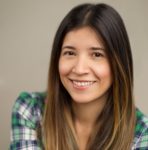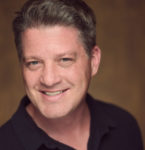 Sharonlee Mclean (Caroline) is a multiple Drammy Award-winning and Daytime Emmy-nominated actor who was most recently seen onstage in Kodachrome at Portland Center Stage. She studied at the American Conservatory Theatre, then ventured on to Los Angeles where she lived for over 35 years working in film, television and stage. Recent Oregon film and television credits include a lead in the short film You Could Be Anywhere and guest starring roles on Grimm and Leverage.
Marian Mendez (Lourdes) is an actor whose love for the craft led her to leave architecture school in her home country of El Salvador and move to the United States to pursue it as a career. She started acting in short films in Los Angeles before making her way to Portland in 2015, where she has appeared in several productions for  Milagro Theater (Contigo Pan y Cebolla, Lydia, and Astucias Por Heredar).  She is making her CoHo debut with Luna Gale.
Kelsey Tyler (Pastor Jay) spends his days as the Education & Community Programs Director for Portland Center Stage. Favorite Portland acting credits include the Stenographer in The Typographer's Dream, Nephew Fred in A Christmas Carol, Bart in The Thugs and Mr. Bingley in Pride & Prejudice (PCS), Romeo in Shakespeare's R&J, Gaveston in Edward II, Brad in The Rocky Horror Show (Triangle Productions), Glen in The End of Sex (Theatre Vertigo) and Matt in The Godgame (directed by Brandon Woolley).
Danielle Weathers (Cindy/Luna Gale Co-Producer) is honored to be partnering with CoHo, this cast & creative team. Actor, director and playwright, Danielle is the Founder/Creative Director of The Reading Parlor, and former Artistic Director of Sweet William Collective in NYC. She has acted, directed or served as dramaturg within various organizations throughout NYC, New Jersey, Seattle and Montana. Some previous acting credits include JAW Festival (PCS), Proscenium Live Series (Portland Shakespeare Project), Trails  and Adrift In Macao (Broadway Rose), Urinetown (Anonymous Theatre Company), Davita's Harp (Jewish Theatre Collaborative), Portland In Play (Linestorm Playwrights), 110 In the Shade (Stumptown), Bus Stop and Tartuffe: Born Again (Broadway Understudy, Circle in the Square Theatre, NYC), The Country Wife and Julius Caesar (Shakespeare Theatre of New Jersey), The Trojan Women and Prometheus Bound (Lucky Devil Theatre Company, NYC), Much Ado About Nothing (Hamptons Shakespeare Festival), and Oedipus (American Stage Company). Film/TV: Zilla & Zoe (Independent Film), Grimm (NBC). Danielle is a graduate of the Circle in the Square Professional Theatre School, and a member of Actors' Equity Association. Enormous gratitude to Tim, Mom, Adri, Cole, Rose and our dear friends who provide immeasurable support and love.
Brandon Woolley (Director) is a Portland-based director and producer. He is the associate producer and JAW co-producer at Portland Center Stage at The Armory where he has directed A Christmas Memory/Winter Song, Mary's Wedding, and Sex with Strangers. Other directing credits include International Falls and The Few (CoHo Productions); The God Game (self-produced); The End of Sex (Theatre Vertigo); Dial M for Murder (Bag&Baggage Productions). Brandon has worked on multiple shows at The Armory as an assistant director including Astoria: Parts One and Two, LIZZIE, The Whipping Man, Red, One Flew Over the Cuckoo's Nest and A Christmas Story. He has also collaborated with Oregon Symphony, Third Rail Repertory Theatre and Broadway Rose Theatre Company.