INTERLUDE
Unleashed and Unexpected at CoHo Theater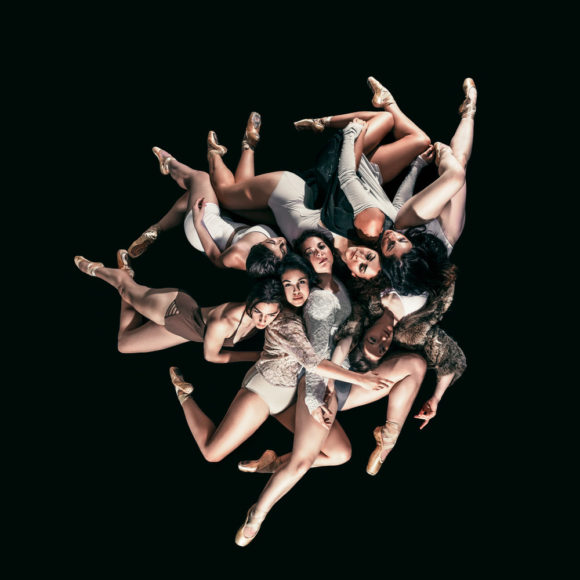 Tickets for "INTERLUDE" now available online at www.PDXCB.com
WHERE: CoHo Theater, 2257 NW Raleigh St., Portland, Oregon
WHEN:    Thursday, February 9th – open to the public event at 6:30pm, "sneak peek" at 7:30
Friday, February 10th at 7:30pm
Saturday, Feb 11th at 7:30pm
Sunday, Feb 12th at 2:30pm
COST: $15 – $25 online,  $20 – $30 at the door
Image Credits to Nic Porter Photography
[maxbutton id="96″]
Interlude:  Six works by six choreographers, danced by six company members.
All coming together from across the U.S.  All set loose in the intimate CoHo Theater to ply their art as they see fit in these tumultuous times.
The result is unexpected, and sometimes provocative.
Seattle's Eva Stone sets a piece entirely to spoken word about language and meaning lost in translation.  Artistic Director Briley Neugebauer's podcast-inspired work begins with a call to arms for women.  And Boston-based choreographer Margaret Wiss explores the space where dance and science meet.
Another unexpected twist:  Japanese violinist Tomoki Martens delivers capricious musical interludes within "Interlude".
Local favorite M'liss Stephenson Quinnly – long time principal with Polaris Dance Theater who continues as their Junior Company Director and main company rehearsal director – entertains with a music box persona.  In this vignette, the music box girl does something absurd (no spoilers here!), gets a bit of a scare, but all in all she keeps going round and round.
Meanwhile, Emily Running – founder of Portland's Dance Wire and veteran choreographer for aerial troupe A.W.O.L – returns to terra firma for "Interlude". Her work highlights the contrast between the skeletal body and fluidity of movement, and instead of depending on storyline, engages the viewer on a visceral level.
In contrast Hayley Glickfeld Bielman is more coy about her piece The Singing Butler, which is inspired by Jack Vettriano's painting of the same title. Glickfeld Bielman has worked abroad in Germany and Austria, and makes her Portland choreographic debut with this dance.
Up-and-coming choreographer Margaret Wiss – who took time from the demands of her schedule in Boston and NYC to set a piece for "Interlude" – explores the space where dance and science meet.  She seeks to reveal for us the invisible motion of physical forces, testing the hypothesis that nothing happens until something moves.
Finally, there is Formless – another new work by Artistic Director Briley Neugebauer.  Of the surreal time since Election Day 2016, she says "Never in a million years did I feel like I would have to re-live a struggle that was already in the history books.  But suddenly the pages are rapidly being flipped backward, from left to right."  Neugebauer's original soundscape pulls from past and present notions of female stereotypes.  It includes controversial podcast excerpts, along with music from multiple eras and genres.
With the exception of Eva Stone's piece to spoken word, all works are entirely new and will premier for the first time during "Interlude".  And no setting could be more ideal than the CoHo stage.  Says company supporter Claire Willett,  "I'm a longtime fan of CoHo and have seen my own work produced on their stage.  I love their commitment to providing an artistic home for smaller companies.  I'm thrilled to see "Interlude" brought to life in such an intimate space, where the formal distance between dancer and audience we typically expect in ballet performance is erased."
2016-2017 is the company's first full season.  It will conclude with "Iterum Echoes" in June 2017, when PDX Contemporary Ballet returns to N.E.W. Expressive Works.
Choreographer bios and more information is online at www.pdxcb.com