What is CoHo Lab?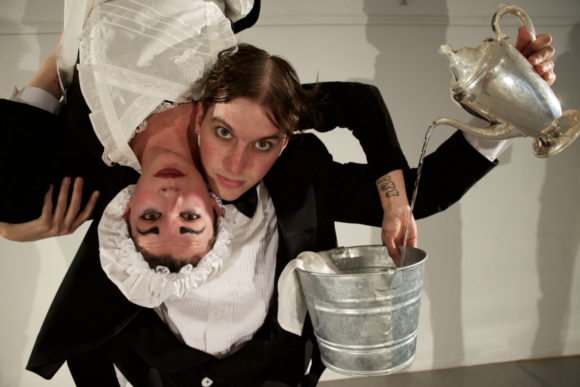 CoHo Lab launched in August 2016 to provide dedicated space, time, and resources to theatre artists developing new works of performance. As studio spaces become less accessible, and methods of collaborative theatre-making become more project-specific, CoHo Lab provides a crucial service and extends CoHo's mission to nurture and support exceptional Portland-based theatre artists.
Traditionally, selected artists receive a 20-30 hour workshop to develop their work, and artist stipends are provided. Each Lab includes a private/invited showing for the artists to receive professional feedback, then culminates in a ticketed showing for a public audience. For audiences who enjoy new work mini-festivals like Risk-Reward and JAW, these casual showings are a rare chance to see a sampler of solo performances, original plays, ensemble devising, one-on-one performance encounters, and other exciting performances.
What is The Residency Project?
As CoHo continues to expand our new Grant Program, our mission remains to embolden performing artists in the Portland community. The Residency program is the next step in this process, allowing Artists in the community to develop work over the course of a four-month period with dedicated time and resources to scale.

This process-driven program will allow working artists to intentionally develop a creative method in a safe supportive environment. New works will have a total of two presentations, one in house for staff, crew, and residents. The other will be a final presentation, broadcast to a public audience at the end of the term.

Residents who participate in our program will receive a competitive stipend as payment for their work. Artists will also receive additional funding to pay a collaborator of their choice, a mentor of their choice, and to help cover the cost of production materials.

Similar to our traditional CoHo Lab, recipients will also receive access to the theater space on a weekly basis for rehearsal, devising, and writing. Materials such as CoHo's props, costumes, and set pieces may also be borrowed and utilized for presentations. Final presentations will be provided with a short tech rehearsal process in which elements such as light and sound are added, transitions are solidified, and final camera looks are decided on with a small camera crew.

This residency is an opportunity to harness the creative potential of the community and give marginalized artists the skills and resources they need to succeed.
---
Introducing the CoHo Lab Residents
Kayla Banks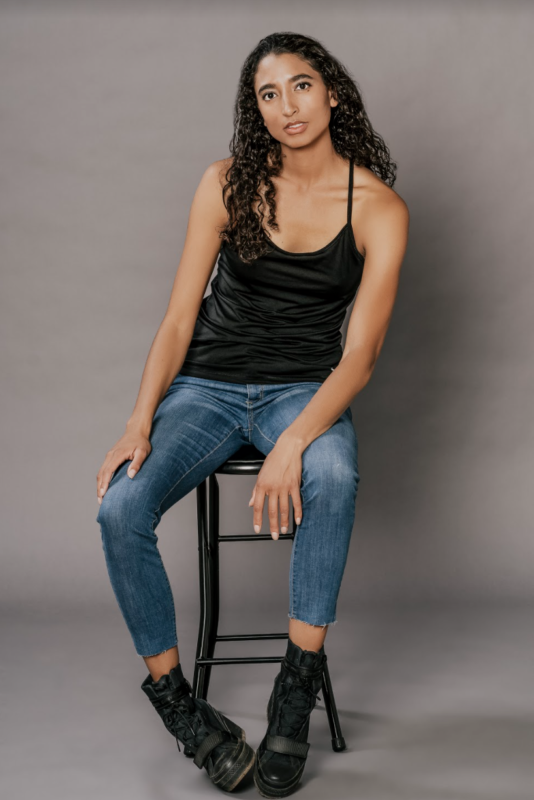 KAYLA BANKS (choreographer, dancer, and actor) is from Denver, Colorado where she received her B.A. in Performing Arts and Business Administration from Colorado State University.

Kayla has trained with NW Dance Project, Cleo Parker Robinson and at the International Blacks in Dance Conference. She has danced professionally with Impact Dance Company, Cleo Parker Robinson and Dancing Earth Indigenous Contemporary Dance Creations. She has performed in an original work by Anya Pearson in New York City at The Public Theater under the choreographic direction of Emily Bufferd.

Under the New Expressive Works residency program, she debuted an original work in March 2019 around multi-ethnicity. She currently teaches on Zoomland and coordinates programs for Jacob's Pillow International Dance. Her focus is on wellness, technique, spirituality, and expression.
Artist Statement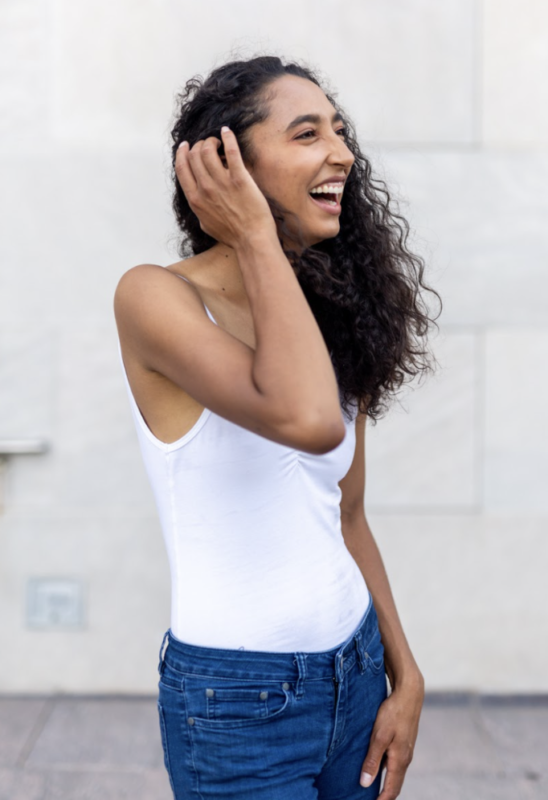 As a multimedia performing artist, I want my work to represent the conflicts that we face in the world. My work is relevant to present conflicts and addresses themes that relate to nature and human existence. I want to tackle these conflicts through dance because movement expresses feelings that my words cannot express. The stories and imprints that my body can tell are related to ancestry, environment, and sociology. I want to challenge my audience to think about conflicts in multiple ways and to find meaning in their lives. I want to create a space of mutual aid and reciprocity. The performing arts are a medium for reporting and telling stories on an emotional and spiritual level. My work is primarily in film, experimental, and stage dance.
Connect with Kayla online: kaylambanks.weebly.com/
Connect on Instagram: @banks.movement
Links to recent work: Preview Here
---
Andrea Vernae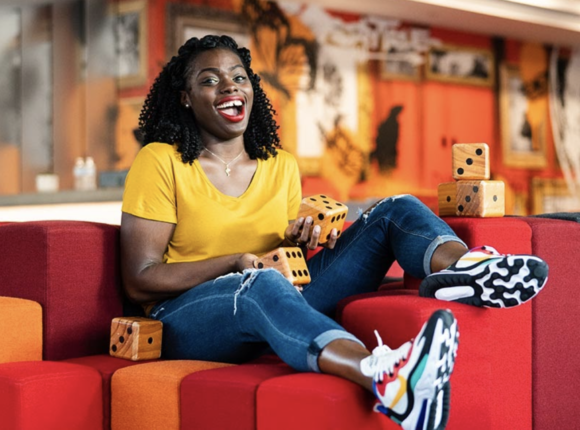 ANDREA VERNAE is an artist. She writes, she directs, she produces, she acts, she sings, and she dances. There is nothing she can't do. Andrea is a Portland-based artist but she is originally from the magical city of Miami, FL.

Since the pandemic, she has felt both the ignition and extinguish of the creative flame. She is grateful to have found that flame reignited again as a Resident a part of CoHo Lab and as a member of The BLVCK Film Collective. Andrea most recently wrote and directed the short film You Don't Know Naan.
Artist Statement
Hi, My name is Andrea and I have anxiety.

Picture it, you are reflecting over a long day, you play your Lo-fi playlist since you can't stand to hear words because it all feels like too much for your brain to listen to. You feel at ease and that you can finally hear yourself breathe. Music has an incredible way of just allowing us to lose ourselves in it's melodies and shed light on our indescribable emotions. Through an intimate musical experience, I hope to reveal and illuminate the symptoms of anxiety to those who relate to this experience or are discovering for the first time what they've been feeling for their entire lives. I remember the first time someone said the word anxious and instantly I had an aha moment of "That's what it's called!" and felt relieved that I wasn't losing my mind that this is something a lot of people deal with.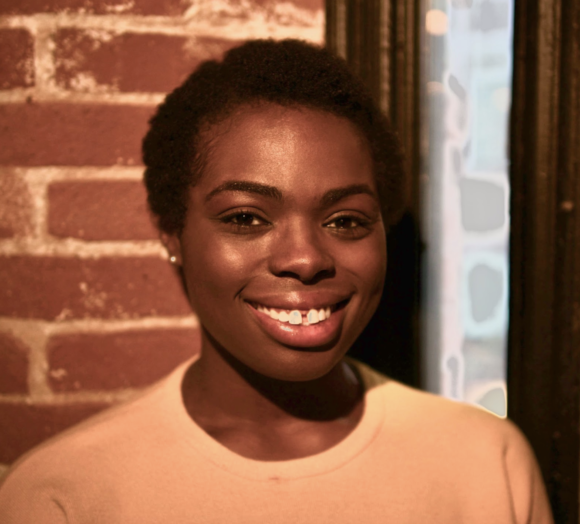 Lately, I've felt uninspired in my art and overwhelmed with thoughts of doubt. Doubtful of my career, my life, and everything in between. I decided to create a show inspired by where that doubt comes from, my anxiety. Inspired by Issa Rae's Insecure, a love letter to awkward black girls everywhere.

Because of Issa Rae, millions of black girls including myself were finally able to define what we've felt our entire lives. She lifts the shame off of black women and their awkwardness and shines a light on embracing our awkwardness. It's interesting how representation leads to enlightenment and self-acceptance.
That's what I want to achieve with my latest work, Story of My Anxiety (S.O.M.A). A recognition of self to every black woman that has experienced anxiety, but just didn't have the language or the knowledge to identify it. Through music and dance S.O.M.A will touch the anxious black woman and she can say this is what I've felt my entire life. I no longer have to feel ashamed or embarrassed but fully accepting of my fully anxious self, knowing there is a community of resources and other black women that share my experience. I want to create a shared experience through music and storytelling. Sort of like praise and worship in church but specifically for anxious people.
---
Chris Gonzalez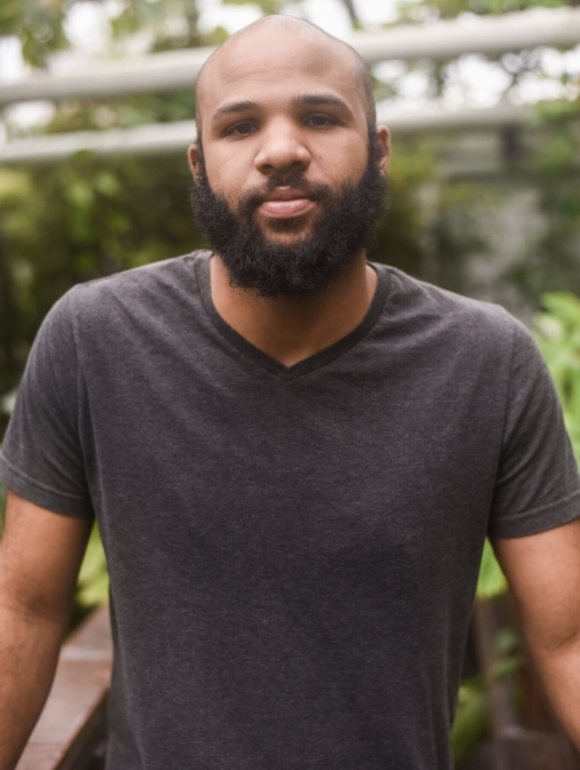 CHRIS GONZALEZ is a theater maker, musician, poet, and educator based in Portland, Oregon.

Chris was a recipient of the James Baldwin Memorial Scholarship Fund for Playwriting from the University of Massachusetts Amherst, where he studied theater and performance. Chris also has been a featured poet for the past 7 years, performing alongside International Slam Champions Saul
Williams and Shane Koyczan.

Chris taught physical theater at Portland Playhouse, and at the School for Contemporary Dance and Thought in Northampton, Massachusetts.
Artist Statement
I am writing a cycle of monologues addressing an often overlooked point of division for Oregonians: city and rural life. This cycle of filmed monologues, called, "The Oregonians" is an opportunity to create a bridge between worlds, and explore the chasm that exists between city and country.