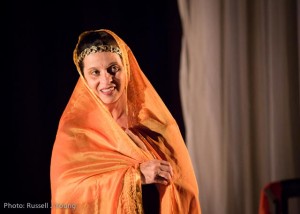 A New Play By Steven Wolfson
Performed by Elizabeth Huffman
June 28 – July 1, 2012
Two women teeter on the precipice of monumental personal change. The Actress, her life spent in the theatre, struggles to hold onto her sanity when her life is ravaged by divorce and addiction. Aspasia, a high-priced courtesan who shares the bed of ancient Greece's most powerful politician, seeks to influence the destiny of her country and its women.
Elizabeth Huffman brings these remarkable women to life in an evening of daring, deeply personal theater. You Belong To Me explores such timeless themes as democracy, gender politics, marriage, desire, and whether our own personal and political histories are linear or unbroken circles, forever dooming us to repeat the same mistakes.