Ellen Walkley, half of the in-house dramaturgy team for Third Rail Repertory Theatre and CoHo's upcoming production of Radiant Vermin, attended the private facilitated feedback sessions for all four CoHo Lab projects prior to their public showing on August 19. Here are some of her thoughts on recurring themes, theatrical form, and source materials.
---
"Don't do the [original] play" became the guiding principle of the 2018 CoHo Lab, which featured four works that react to, incorporate, or pluck from classic stories dating from ancient Sumeria to the McCarthy era. The texts are used to explain and support protagonists—victims, outlaws, monsters and witches—who are all out of sync with their worlds. Without "doing the play," the Lab artists are experimenting with ways to use old stories to make sense of the contemporary world.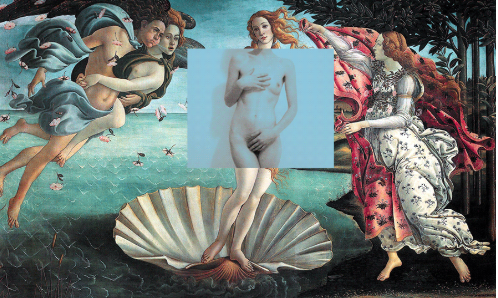 Samantha Shay calls Source Material Collective's piece, House of the Living, a "response to, not an illustration of," Hedda Gabler. In House of the Living, a series of dances reflects the famously multi-faceted nature of Hedda, who by turns is a victim, villain and feminist hero. Shay experiments with the expansion and contraction of presence, as well as the duration and iterations of movement as the means of conveying Hedda's experience without relying on a linear narrative. She universalizes Hedda's experience with images that suggest other icons of womanhood, such as Maria Callas and Kali, Goddess of Rage, which flit through the dance without demanding that the audience identify them.
Witch Hunt, by Philip Cuomo with the CoHo Clown CoHort, uses clowning to express themes found in The Crucible and to connect some of those concepts to our current socio-political environment. Among other questions, the work explores past and present meanings of "witch hunt" and its features and consequences. The performers devise "moments" to realize ideas such as repression, lust, hysteria, punishment and deviance. They then layer and sequence the moments to create a structure, one that does not mimic The Crucible but reflects its concerns.
For her source material, Eve Johnstone uses John Gardner's retelling of the Beowulf story from the monster's point of view. In Fire and Meat, Johnstone has the challenge of conveying in movement and images the primeval world that Grendel and Grendel's mother inhabit, where notions of gender, society and the body do not exist. This leads to questions about everything from props—what detritus from the human world litters a landscape without humans (pictured, left)—to language—how do creatures outside the human world communicate with one another? Ultimately, the audience will be asked to consider the differences between monsters and humans.
Anna Nicholas' protagonist, Bess, in Girl v Troll works on Wikipedia to restore and reframe the histories of women who have been unrecognized or misrepresented. As a result, Bess is the victim of vicious trolling from misogynist men. To help her enact her revenge, she is helped by no other than Ishtar, Queen of Heaven, who is spurred by her burden of 6000 years of history and her resentment at having her story rewritten. Nicholas is experimenting with ways of conveying Ishtar's power and knowledge in the contemporary world—does she have a smart phone? Can she correct her own story? Can a modern woman tap into that ancient power?